This is one of the Gloo Wall OB29 Free Fire (FF) Skin Leaks, for sure this will be a Prize in the new Event that appears on the patch.
Not only that, because right now the events that are given are very many and can be used as well as possible.
Moreover, there are still lots of updates – the latest updates that you can get, when playing this game.
That way, these players will be able to take advantage of a lot of playing experiences for the better.
Because for now, the Eid al-Adha event on Free Fire is still ongoing and you can play it right now.
With the presence of such a thing, every player will get the reward they want too.
Especially to know firsthand the Gloo Wall OB29 Free Fire (FF) Skin Leak, a new skin that will be released in the future and looks very interesting.
Curious? Let's see the explanation in the article below.
Gloo Wall OB29 Free Fire (FF) Skin Leaks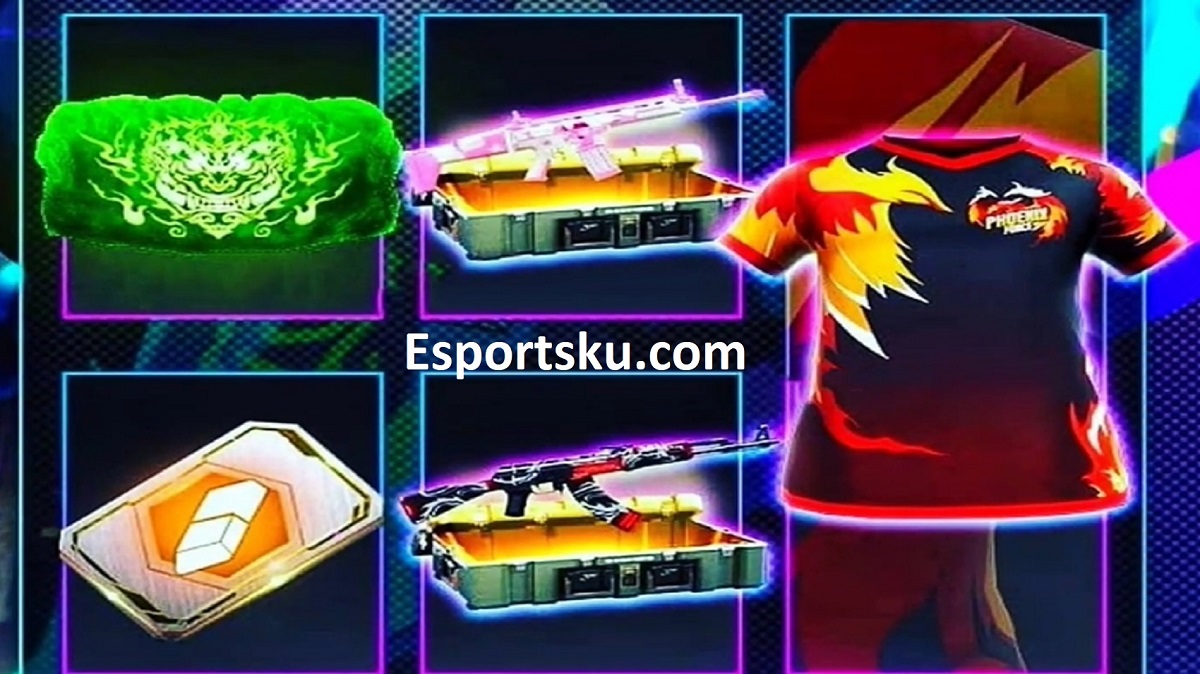 Gloo Wall is a pretty good protection item, to deal a huge amount of damage barrier.
Well besides that, there will also be a new Skin for Gloo Wall that will be special, in the upcoming ob29.
Of course, with the presence of OB29 later, there will indeed be many new things and attractive prizes that you can all take advantage of.
That's why by bringing up this Gloo Wall OB29, it will indeed be quite profitable for all of you, right.
The appearance given in the Gloo Wall is indeed quite good and neat enough to be used with you later.
The green color is quite bright, to cover the part at the back which is great if you like colors like this.
In addition, there is a gold motif, in the middle of the new skin with a motif such as a fairly traditional mask.
Tribal and a combination are quite interesting here, it will indeed improve the appearance for you to take advantage of everything quickly.
Maybe later it will be included in one of the 22 Cool Gloo Wall Skins on Free Fire? It's possible, especially if the criteria given are right.
Surely with the presence of new leaks like this, it will be known to all of you players first that they will become interested in this.
If they did, they would immediately want to be used to compete against the enemy quite easily and without difficulty.
If you already have a gloo wall skin like this, try to immediately try the good and right way to use Gloo Wall Free Fire.
So that the defense and coolness of the skin when shown, will be longer and the enemy will be lazy to fight it too.
Because it can never be destroyed quickly, it will only spend bullets later.
Do you think that later in OB29, there will be many new updates that are much more exciting and cool than before?
Just wait for all the new updates that will be introduced into this Free Fire game, so that later you don't feel bored playing it.
Just finish how to get this Free Fire Soul Shaking Emote first, so you can take part in the really festive Eid al-Adha event.
Easy missions will get you a quick reward, maybe something like this will also appear when the Gloo Wall Skin is released.
After knowing the Gloo Wall OB29 Free Fire (FF) Skin Leak, then this will be the best item for you to get when you join the event.
OB29 will have many new changes that are much more exciting, not only that because there are lots of skin updates and in-game events and items.
Then for How to Get a Free Magic Cube on Free Fire, there will be more and for sure the upcoming events will be fun to try.