You must know the Gloo Wall Demonic Smile Free Fire (FF) Skin Leak, this is one of the skins that is quite interesting. Of course, players will feel satisfied when using it, especially from this new Gloo Wall form called Demonic Smile.
Maybe you guys will have some good opportunities, to have Skins and things like cool weapons that we should try too. Because in the current state of the update, there are indeed some good conditions for the players to complete and it will be even better.
Then then you have to know the Booyah Style Free Fire Event that was present yesterday, there are lots of prizes and cool skins for us to get. Everything is quite special, if you get all the prizes it will definitely look cool later.
Even for the presence of Leaked Gloo Wall Demonic Smile Free Fire (FF), this will definitely be one of the cool Gloo wall Skins. The appearance and maybe the shape that changes, will have a better impact when you use it when competing.
Gloo Wall Demonic Smile Free Fire (FF) Skin Leaks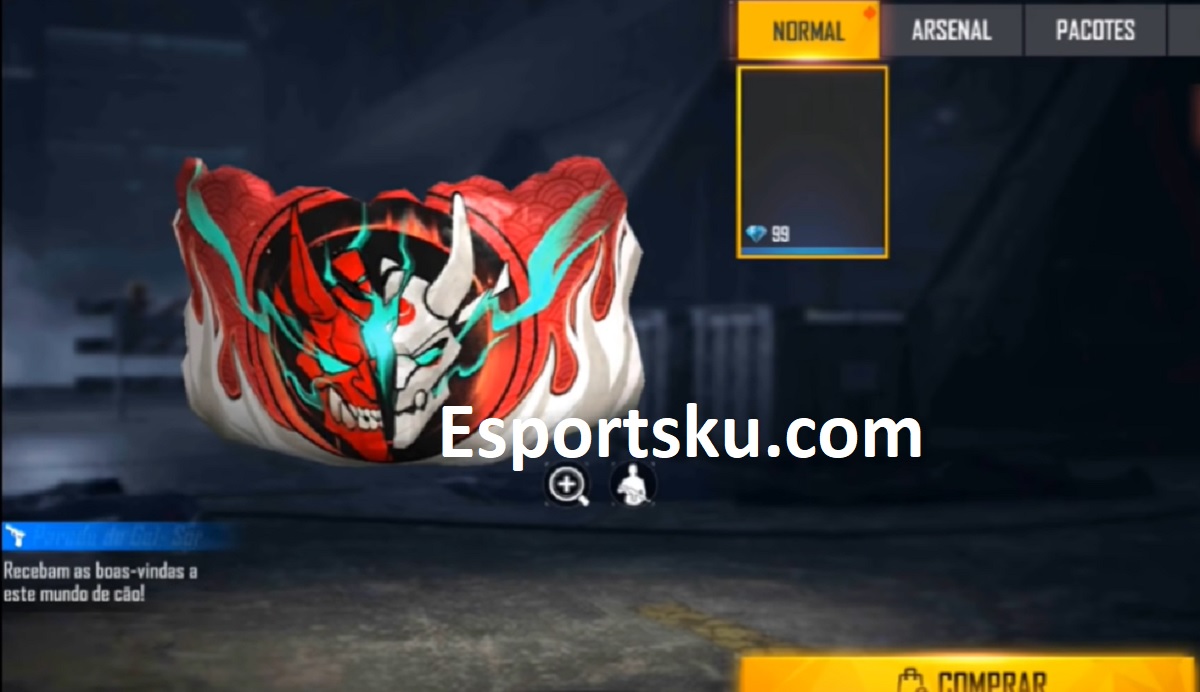 For those who update in this leak, we will see the best Gloo Wall Skin and you should get it too. Its name alone is Demonic Smile, which means that you definitely know that this Demonic Smile is indeed a strong skin when you use it.
Of course, in the Gloo Wall Skin Leak as well, the players might immediately have a good battle appearance. Because this skin will also make you last longer, you won't even feel afraid anymore against a large number of enemies.
Believe that this Gloo Wall Demonic Smile has a power that will protect its users, so they don't lose in a match. Let's look at the Color section first, it has Red color at the top and bottom is White which symbolizes Fire.
Then this skin has fire or blue aura in the middle, even this is what makes cracks on the demon mask. But like there is a great power, it appears and will face all enemies when you use it later.
No one knows when this skin will be released in the Free Fire game, maybe it will take a long time too. Because what we know is that this Gloo Wall has a relationship with the newest Weapon Awakening which will be released later.
It will definitely feel even more exciting if you use the Set, already using the Gloo Wall and the Evolution Weapon. Then 2 demonic or demonic powers like this, of course nothing can stop him from going on a rampage.
We'll just have to wait for his presence too, because for the September 2021 Advance Server, Free Fire is still going on now. That means there is still a big possibility, if indeed this will be included as an update which is quite satisfying too.
Let's just get some gifts that are present now, because the event is still going on for friends in September. Surely before the Gloo Wall is released, we can already get the main prize and some other things that we can use from here.
After knowing the Gloo Wall Demonic Smile Free Fire (FF) Skin Leak, then now is the time to know everything about the latest Skin. So in the future you may also have good preparations, so as not to miss all the prizes and events this time.
Maybe later it will be included in the list of 22 Best Gloo Wall Skins for Free Fire now, maybe you have one of them. Even this can indeed improve the appearance of your character, so that it is not easy to beat.