Hi Buddy Booyah!
Various interesting activities are often held by the community to increase the sense of togetherness and mutual cooperation. Recently the Nganjuk Free Fire Community held an offline tournament with a total prize of 2 million rupiah!
After going through a series of rounds until the peak night on August 8, 2021. The Nganjuk Free Fire Offline Tournament is located at Caffe Hype 19, Kec. Loceret, Kab. Nudge. The atmosphere of the tournament was tense, after 12 teams competed with each other's skills, this tournament was mesmerizing and lively.
Also Read: Operano FF Incubator, the Newest Incubator on Free Fire!
Also Read: Blueprint: The Operano FF and Evolution Stone are in the Latest Top Up Bonus!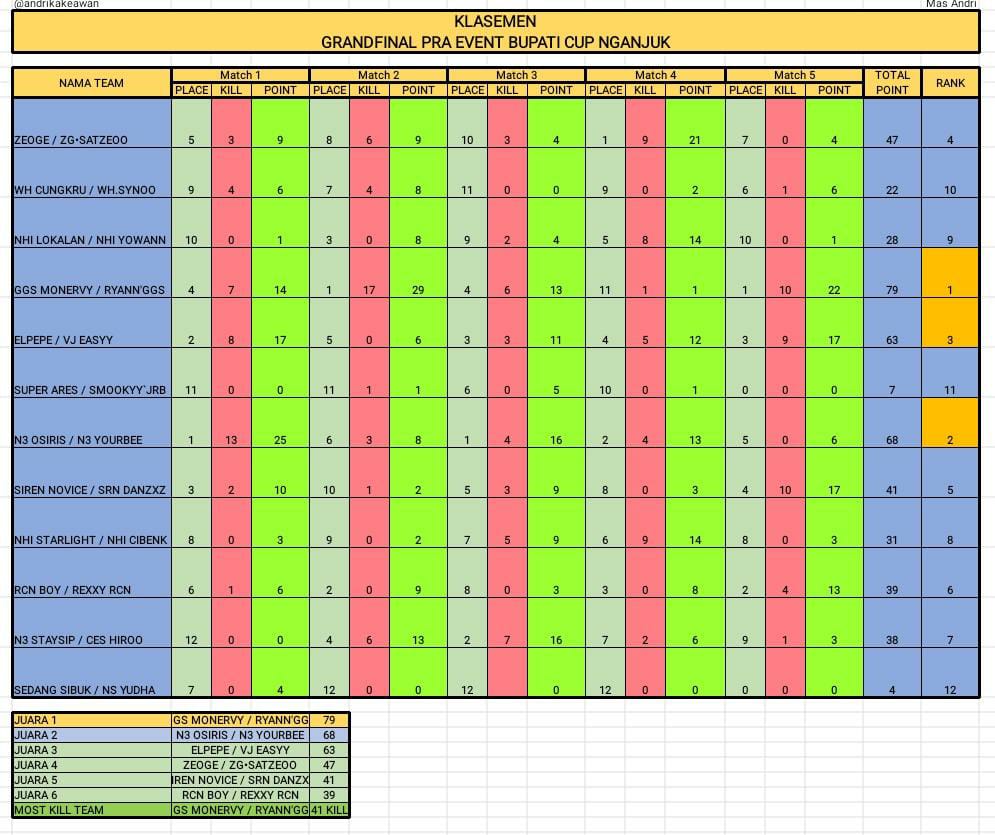 Having thorough preparation to be able to show the best performance, finally the team GGS MONERVY managed to come out as champion in the Offline Free Fire Nganjuk Tournament. Armed with slick individual skills and team cohesiveness, finally led GGS MONERVY to get 79 points' in the finals night.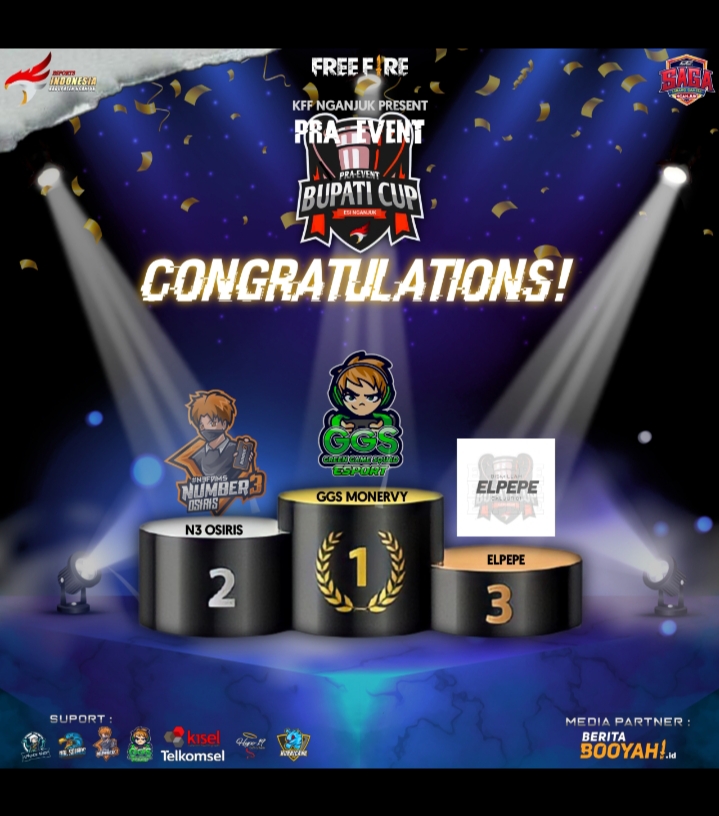 Furthermore, in the second and third positions were the N3 OSIRIS and ELPEPE teams by successfully collecting 68 and 63 points. The optimal struggle has been illustrated with such a thin point difference.
---
Don't want to miss a series of other interesting information about Free Fire? Don't forget to follow Tiktok, Instagram, Facebook, and YouTube from Booyah News!