Hi Buddy Booyah!
The Indonesian Free Fire Guild Community, as one of the active Free Fire communities in Indonesia, again presents a tournament with a league format that Buddy Boyah's team can participate in.
With the title Pro Guild Season 2, this tournament is open to the public for Buddy Booyah who wants to develop your team to a more competitive stage and wants to develop skills.
Also Read: Get acquainted with the Shotgun Treat on the Free Fire (FF) September Advance Server!
Also Read: Tomorrow Gangster Rap and Other FF Luck Royale Get Buffs and Discounts!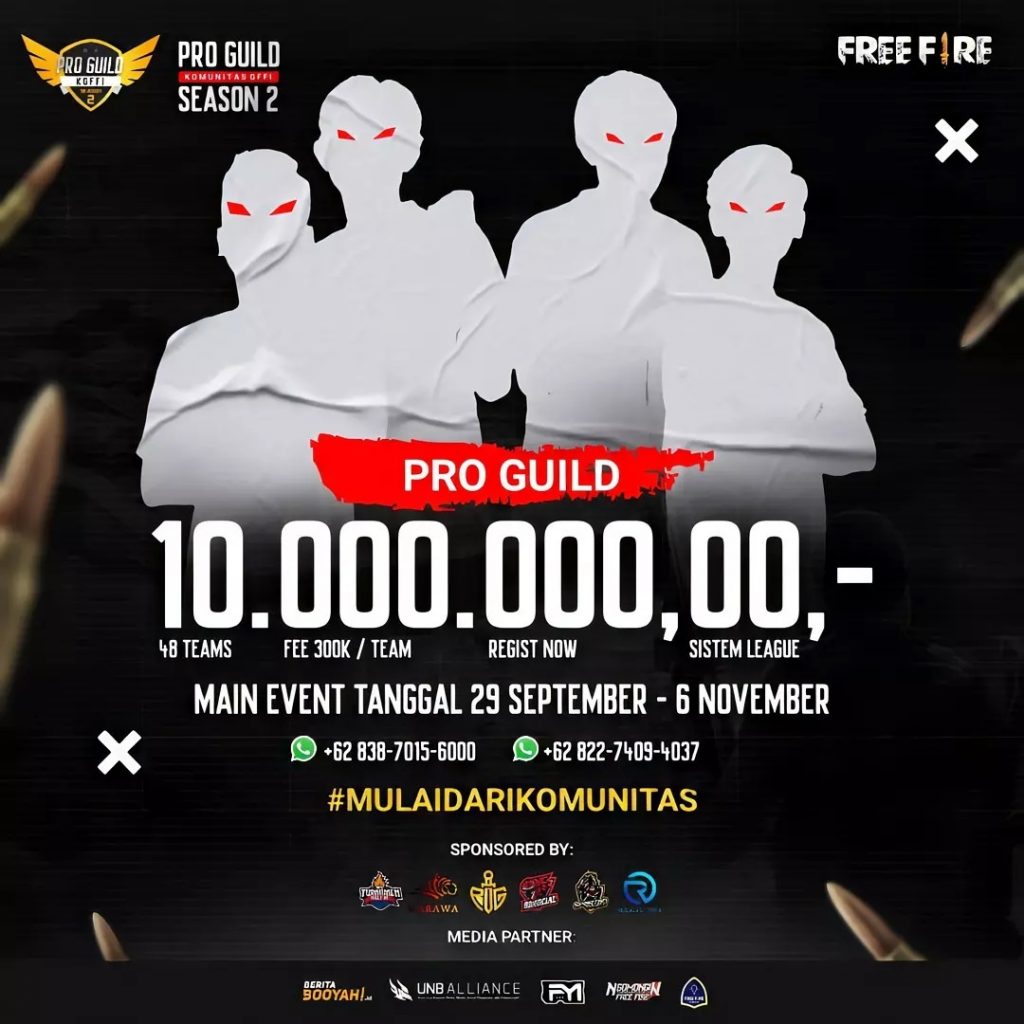 With a League format meaning that matches will be played over several days, the Pro Guild Season 2 tournament will take place from September 29 to November 6, 2021.
The Pro Guild Season 2 tournament also presents a special league tournament for women's teams like the previous season, Pro Ladies Season 2, which of course is no less fierce.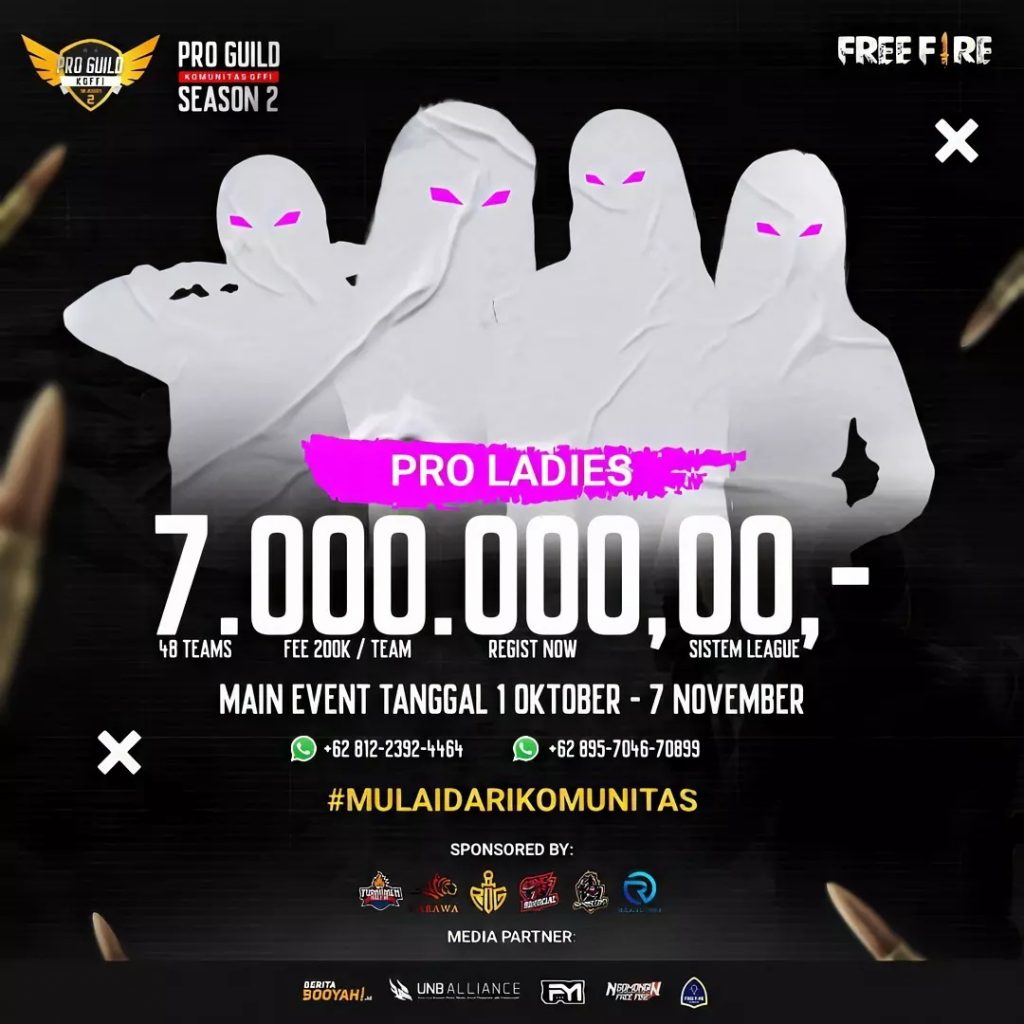 For Buddy Booyah who wants to register your team, Buddy Booyah can contact the following number to complete various administrative needs:
0838-7015-6000 (Pro Guild)
0822-7409-4037 (Pro Guild)
0812-2392-4464 (Pro Ladies)
0895-7046-70899 (Pro Ladies)
Let's register Buddy Booyah's team and prove that your team is also able to talk a lot in this big community league tournament from the Free Fire Indonesia Guild Community!
---
Don't want to miss a series of other interesting information about Free Fire? Don't forget to follow TikTok, Instagram, Facebook, and YouTube from Booyah News!