Players must know the word Fallback in Free Fire (FF), of course this will help you later to be able to win in the match too.
Because by presenting things like that too, there will be a variety of the best things that can help you later.
Moreover, for now the matches that occur in the game, cannot be separated from the various Free Fire terms right now.
Of course, we will get to know more about various things, which will indeed give the impression of a more exciting competition.
Especially for trying Tips for Winning Rampage New Dawn Mode at this time, of course there are lots of new things that you can try well.
Things like this will indeed help every player, to be even stronger in competing against many enemies later.
Especially knowing the word Fallback in Free Fire (FF), then this will make you better when playing Squad.
Get to know the word Fallback in Free Fire (FF)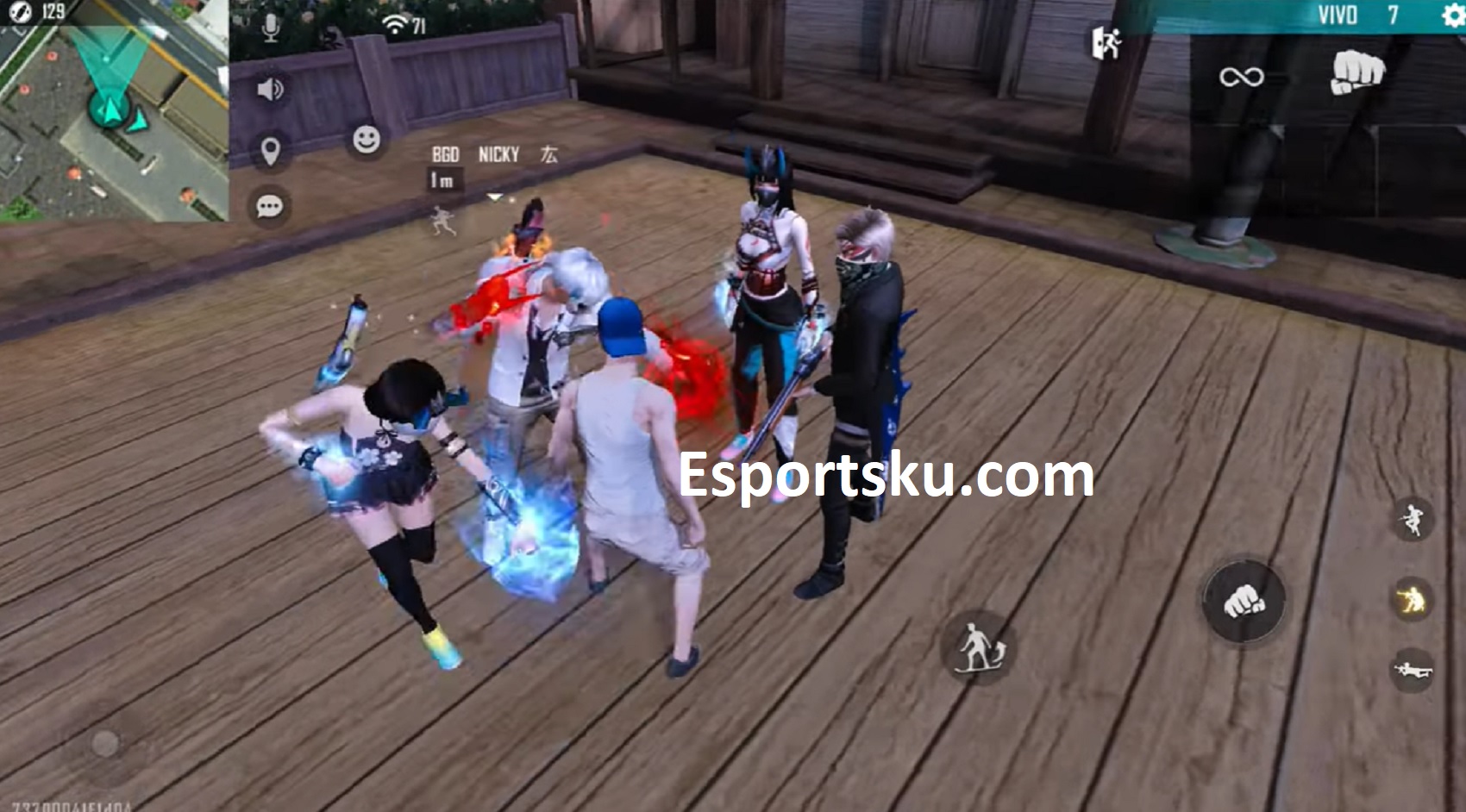 We already know that in the Free Fire game, there are indeed many terms that are quite helpful in the ongoing match.
Where things like this will indeed show, in the section called Fallback for you to know now in the playing team.
Fallback is an Important Command Message to give to squad members, when fighting in a state of urgency.
It can be said that if Fallback is said as well, there will be meaning to withdraw because the chances of winning are slim.
By doing a Fallback, you will definitely make the Squad safer and will not be in trouble at all.
Because in conditions that make it impossible to fight, it will only make it dangerous for team members not to receive victory.
If indeed you come forward to fight but instead get hit by a counterattack, then the Fallback order must be carried out as quickly as possible.
So that later it will be easier for you, if you know conditions like this too.
When the word Fallback was ignored and considered like angina passed, of course this became one of the Calamities in the Team.
The enemy will be easier to attack or attack you, when you are in a state of urgency like this.
That way you have to do Fallback as fast as lightning, if it's not strong enough to fight the enemy who will initially be attacked.
With this you will get more time for Healing, repairing Vests using Repair Kits too.
There are even some circumstances that make you later, enough time to make the latest Strategy to fight the enemy later.
By taking advantage of things like this, you will get a variety of strategies to deal with many enemies.
Don't always think that Fallback is a cowardly move, because this command has a good meaning.
Those of us who withdraw from the battle will arrange the squad's strategy, with such things the enemy will also be surprised by the sudden attack later.
Where they initially thought that the Squad that appeared earlier did not dare to go forward and attack again.
But because of the Fallback move, this Squad gets a new strategy and takes advantage of the enemy's weakness.
Therefore, if you get a Fallback command, it's better to just follow the instructions and if you want to install a gloo wall for it.
So that later the enemy can't know where you are going, so it can be easier to play safe.
After knowing the Fallback Words in Free Fire (FF), then we certainly don't want to miss all of that either.
Because what we know is that there are many commands in this Free Fire game, to help the Squad in competing more easily later.
Especially when you know what Group Up in Free Fire is like, this will definitely help you in dealing with enemies easily.