Hi Buddy Booyah!
Most Effective Tactic Available or with its abbreviation META, is the designation for the most effective war strategy for Free Fire players to use today.
In Free Fire itself, there are many METAs that are often used by players in this mode battle royale as well as Clash Squad mode. One of them is the META grenade, a very lethal strategy using only grenades.
Also Read: Luck Royale FF Get Buffs and Discounts on Free Fire on June 26, 2021!
Also Read: Volcanic Whirlwind Skyboard FF, Here's How To Get It For Free on Free Fire!
For Buddy Booyah who are still unfamiliar with META grenades, this time Booyah News will invite Buddy Booyah to know more about META grenades in Free Fire!
Get to Know More about META Grenades in Free Fire!
META grenades are a lethal strategy that uses grenades to kill and destroy enemy defenses.
In carrying out this grenade strategy, Buddy Booyah must carry as many grenades as possible so that it is easy to attack the enemy using grenades.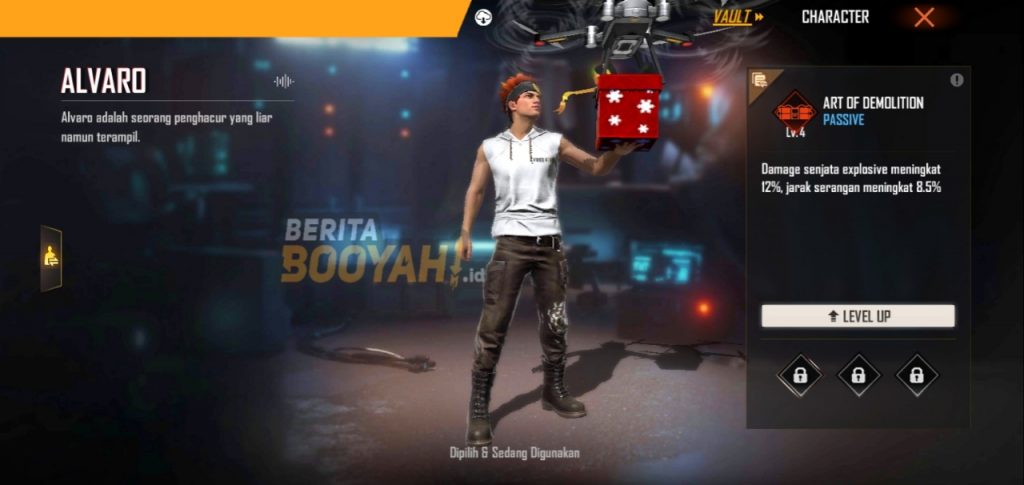 In addition to using grenades as the main attacker, players or teams that use this META grenade will usually use skills Alvaro's Art of Demolition that can increase damage and the blast width of the grenade. Therefore, it is not uncommon for META grenades to be called META Alvaro.
Other than that, skills Helping Hand from pet Beastons that are able to increase the throwing distance of grenades must also be used to make the grenade strategy more deadly.
And don't forget, features grenade cooking become the main spear in carrying out grenade strategy.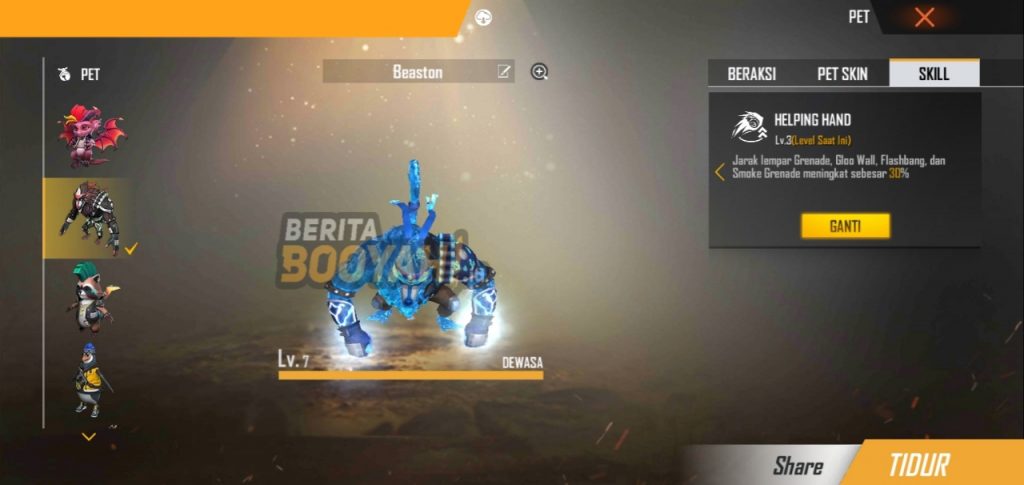 There are a few things to keep in mind when using grenades in this strategy. Among other things, Buddy Booyah must know where the enemy's position is, accurately guess the enemy's path forward when they want to fight at close range, throw grenades in the right conditions, use the features grenade cooking so that the grenade explodes immediately near the enemy, and so on.
Because META grenades only use grenades as the main lethal attack, making META grenades has the advantage that it can be combined with other METAs such as Chrono and Wukong.
According to Buddy Booyah himself, is this META grenade very interesting to apply in Free Fire?
---
Don't want to miss a series of other interesting information about Free Fire? Don't forget to follow Tiktok, Instagram, Facebook, and YouTube from Booyah News!