Hi Buddy Booyah!
In Free Fire, there are various ways to get bundles. One of them that is common is the existence of quite interesting events by bringing in certain bundles.
One of the events that often brings new bundles on Free Fire is the Free Fire Hacker Store event. After some time, this event will return to Free Fire with a new bundle!
Also Read: Moco Awakening Will Coming Soon to Free Fire (FF)!
Also Read: Farming Gloo Wall, One of the Tricks for Those of You Who Love to Snuggle in FF!
Curious as to what kind of bundle that comes with the latest Free Fire Hacker Store event? For more details Buddy Booyah can see the explanation below!
Bundle Sauce Swagger FF on Hacker Store Free Fire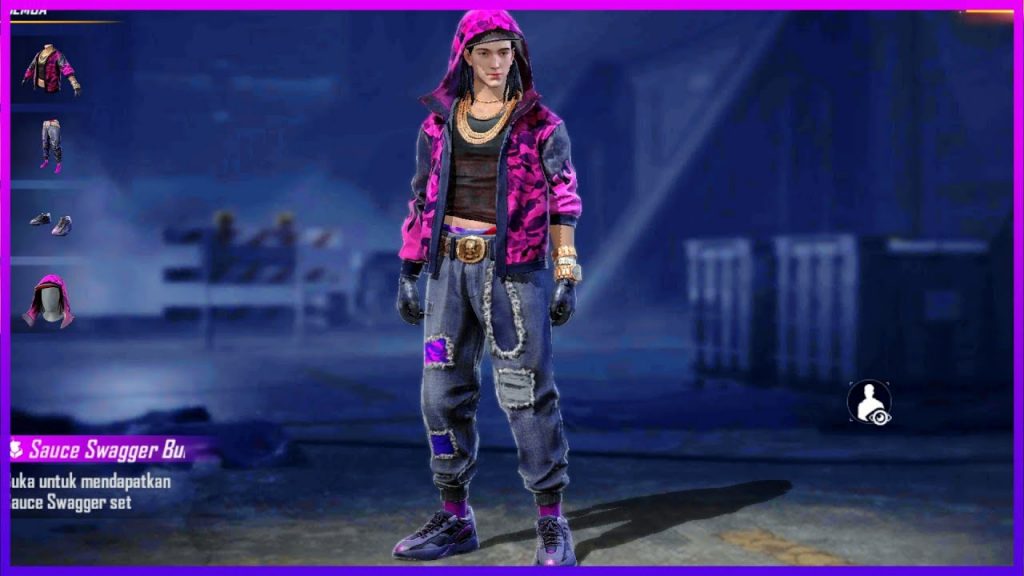 The bundle that will come with the release of Hacker Store Free Fire is the Sauce Swagger FF Bundle! Yep, you can get this bundle later, Buddy Booyah at the Hacker Store Free Fire event.
The Hacker Store event with the Swagger FF Bundle Sauce prize will take place from September 8 to 14, 2021. In more detail, here are the conditions for the Hacker Store event.
The event starts from September 8, 2021
You can choose 1 Item each for the main prize and the second prize before starting the Spin.
You can get the main prize in the first Spin or will definitely get it in the sixth Spin.
The price of Diamonds will increase as more Spins are added.
The prizes you get will go directly to the Vault/Collection.
Interestingly, Buddy Booyah can get a Bundle Sauce Swagger FF for 9 Diamonds if you are lucky. In addition, there are various other prizes that you can get.
Free Fire (FF) Store Hacker Prize List
Before doing the Spin, Buddy Booyah will be required to choose 2 prizes from a total of 12 prizes provided by dividing them into the main prize and the second prize. Here is the list.
Grand Prize (Prize List May Be Different)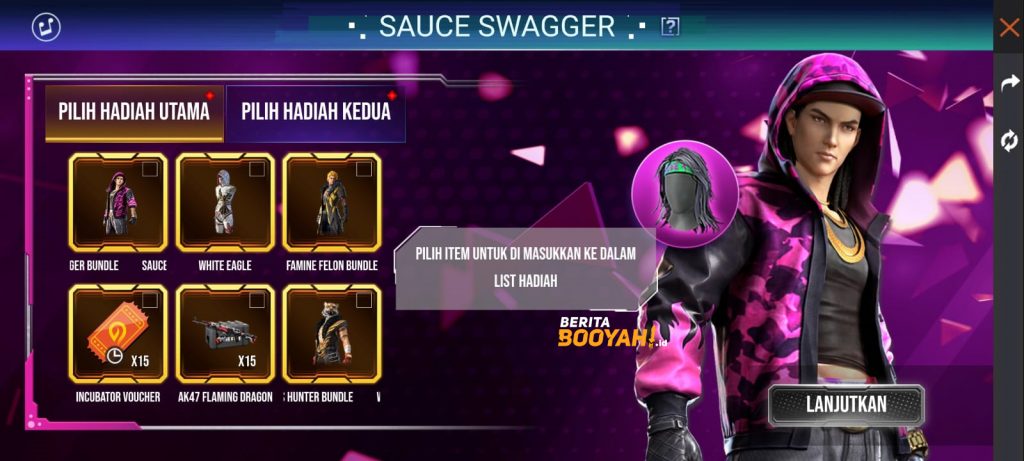 Sauce Wagger Bundle
White Eagle
Famine Falon Bundle
x15 Incubator Voucher
x15 AK47 Flaming Dragon Weapon Loot Crate
Wilderness Hunter Bundle
Second Prize (Prize List May Be Different)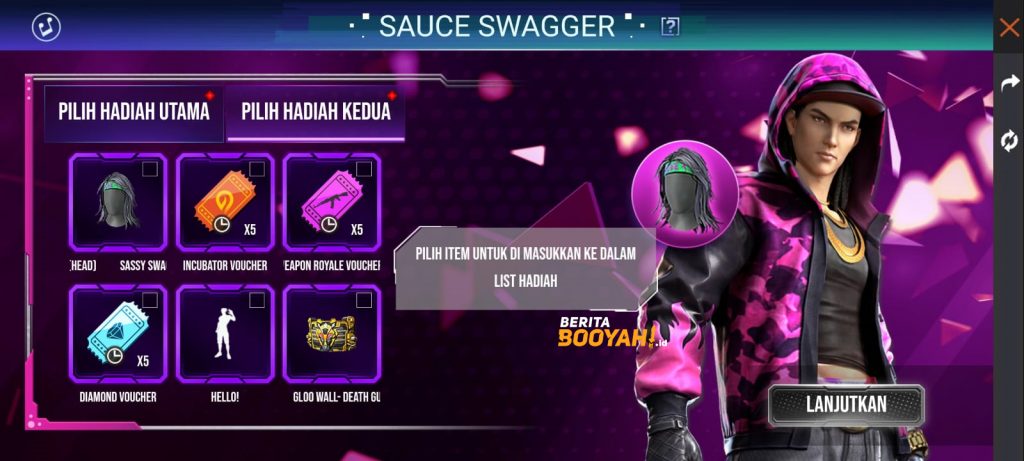 Sassy Swaggess – Turquoise
Hello! Emotes
x5 Incubator Voucher
x5 Weapon Royale Voucher
x5 Diamond Royale Voucher
Gloo Wall – Death Guardian
What do you think about Buddy Booyah with the Sauce Swagger bundle and a series of other prizes at this latest Hacker Store event? Don't miss it to have it!
---
Don't want to miss a series of other interesting information about Free Fire? Don't forget to follow Tiktok, Instagram, Facebook, and YouTube from Booyah News!