Get Chun-Li Bundle at Event Collection Party FF!
The Free Fire (FF) x Street Fighter collaboration is coming soon, and many players can't wait to welcome it.
One of the most interesting things that will be present in this collaboration is the presence of Bundle Chun-Li and Ryu in Free Fire!
Chun-Li is one of the iconic characters in Street Fighter, and if you are a fan of this fighting game, you will definitely want to have this bundle!
Also Read: This is the Release Date of Kingfisher, Free Fire's Latest AR Weapon (FF)!
Well, the good news is that there is news about when and where you can get the Chun-Li bundle!
Chun-Li . Bundle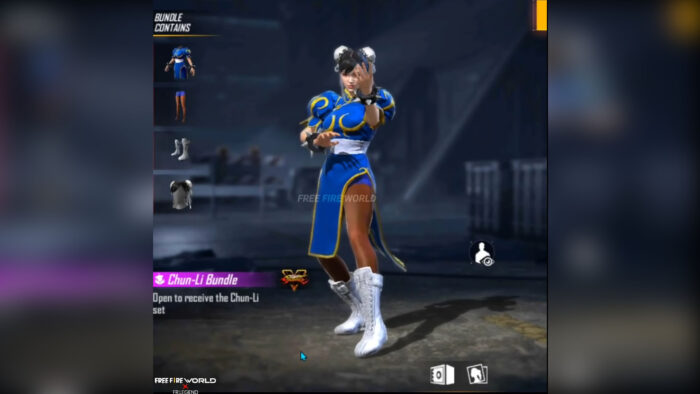 According to the information reported by Beritabooyah.id, Bundle Chun-Li can be obtained through the Collection Party event. the event will start on 15 July 2021.
The Collection Party is a special event that usually presents a variety of exclusive skins, and this time the Chun-Li Bundle is the main prize!
To play this event, Spinners must spin using Diamonds! Here are the diamonds you will need:
First 3x Spins: 10 Diamonds
Next spins: 20 Diamonds
1x Special Spin: 149 Diamonds
If the Spinners do 5x Special Spins (745 Diamonds), you are guaranteed to get the main prize, and in total there will be 5 main prizes.
Also Read: Login to Game, Get Ryu FF x Street Fighter Backpack for Free!
Also Read: There's a Free Old Fashioned MP5 at the FF x Street Fighter Event!
That's the way to get Chun-Li Bundle in the latest FF Event Collection Party Event! Don't forget to visit SPIN Website for more information, and follow the account Instagram and Youtube we!