Hi Buddy Booyah!
Starting on August 6, 2021 yesterday, the Booyah Merdeka event itself brought various attractive prizes to welcome the month of Indonesian independence.
In this event, Buddy Booyah can get various prizes such as skins, Luck Royale Vouchers, to free bundles. In addition, there will be a new mission to get the Pan Sauce Swagger FF skin for free!
Also Read: This is the price you have to pay if you want XM8 Destiny Guardian FF at the maximum level!
Also Read: Combination of Character Skills to Play in Lone Wolf Free Fire (FF) Mode!
Pan Sauce Swagger FF Booyah Merdeka Free Fire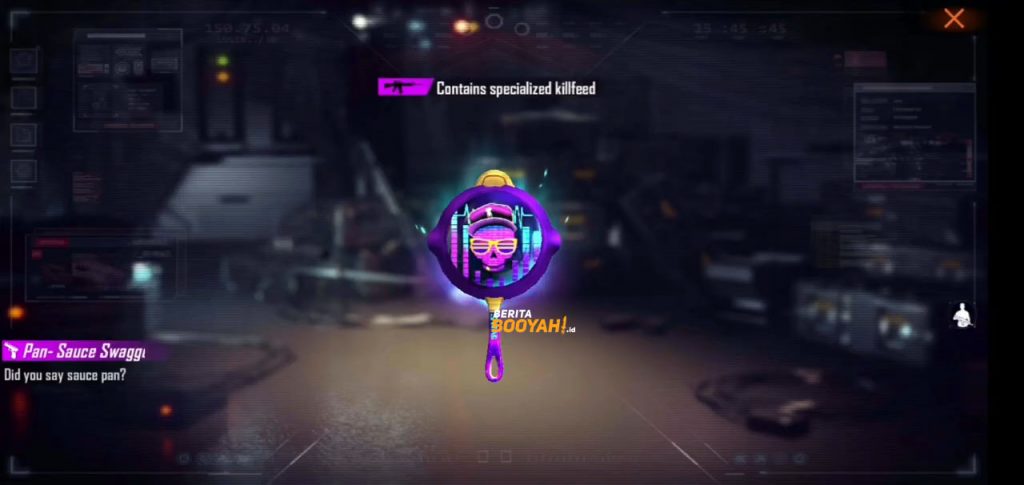 Pan Sauce Swagger FF is a Pan skin that Booyah Buddy can get for free on Free Fire in the Booyah Merdeka event. To be able to get this item is also quite easy.
Buddy Booyah only needs to login within the specified number of days. In addition to the Pan Sauce Swagger FF, there will also be various prizes that are no less interesting to get.
Period: 13 – 22 August 2021
Prize List:
1 day login: 100x Universal Fragments
2 day login: 3x Pet Food
3 days login: 2x Space Ops Loot Crate
4 day login: 2x Loudspeakers
5 day login: Pan Sauce Swagger
How, do Buddy Booyah like the appearance of the Pan Sauce Swagger which can be obtained for free in the Booyah Merdeka Free Fire event? Don't miss out on getting it!
---
Don't want to miss a series of other interesting information about Free Fire? Don't forget to follow Tiktok, Instagram, Facebook, and YouTube from Booyah News!