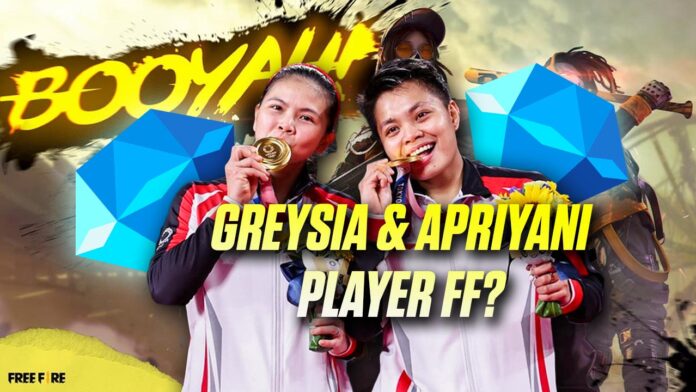 Get Free Diamonds for Life, Greysia & Apriyani Play Free Fire (FF)?
On August 2, 2021, the name of Indonesia was made famous after the women's doubles pair Greysia Polii and Apriyani Rahayu won the gold medal in the badminton sport at the Tokyo 2021 Olympics.
Their victory was celebrated throughout Indonesia because this was the only gold medal Indonesia won at this year's Olympics.
As an appreciation for these achievements, the Government, sponsors and other parties have given bonuses and prizes to both players.
Also Read: How to Make Apple iPhone Logo on FF Account, Android Can?
Uniquely, the developer of Free Fire (FF), Garena also has a unique way to award these two gold medal holders.
Because Greysia and Apriyani will be given Free Diamonds for life as a form of appreciation for Free Fire Indonesia!
Of course, this free diamond gift raises questions among Indonesian gamers, "are Greysia Polii and Apriyani Rahayu playing Free Fire (FF)?"
Greysia & Apriyani player FF?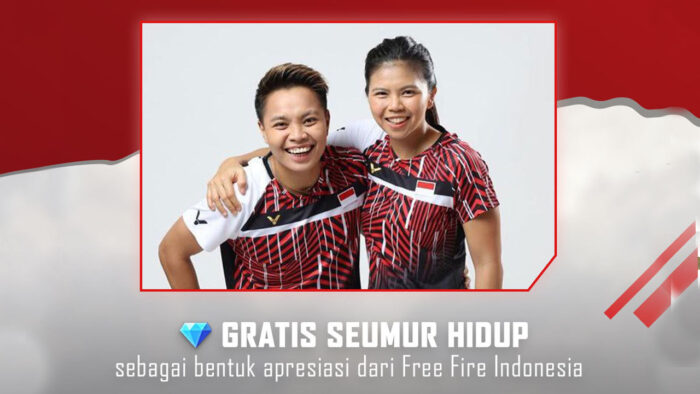 Apparently, one of the Indonesian badminton women's doubles pairs is a Free Fire player!
In one of Greysia Polii's Instagram post uploads in 2021, the 33-year-old athlete was seen playing Free Fire!
It is currently unknown if Greysia is still playing FF or not, but with access to free Diamonds for life, this could tempt her to play again.
On the other hand, there is no information if Apriyani is a Free Fire player or not, but if she decides to play FF, Apriyani doesn't have to worry about buying all the items in the game!
Also Read: Mystery Shop FF Coming in August 2021? This is the Fact!
Also Read: Dimitri Vegas & Like Mike Characters Will Come to Free Fire (FF)!
Don't forget to keep visiting our website, to get the latest eSports news and follow us on Facebook!