Hi Buddy Booyah!
Yesterday's Free Fire August Patch update brought a variety of new things to the game. However, one interesting update that is quite anticipated is the buff on the SPAS12 weapon.
The presence of a series of updates for SPAS12 is certainly good news, as well as a positive signal indicating that every Free Fire weapon has the same opportunity for players to use.
Also Read: Have The Biker FF Emote in Free Fire's Latest Top Up Bonus!
Also Read: Peak Day Jota Merdeka Serves Buffs and Luck Royale Free Fire (FF) Discounts!
On this occasion, Berita Booyah would like to invite Buddy Booyah to discuss the new performance of SPAS12. Without further ado, check out the reviews below!
SPAS12 Performance After Getting Buff!
Become one of S . weaponshotgun in Free Fire, the existence of SPAS12 is covered by the dominance of other Shotguns. However, the buff that SPAS12 received in the August Patch Update had a big impact.
Here are the details of the buff that SPAS12 received
Added Muzzle and Scope Attachment Slots
Range +5%
Shotguns like SPAS12 are designed for close combat. However, the buff on SPAS12 allows this weapon to be effectively used at medium ranges or beyond the Shotgun's ideal range.
Now, SPAS12 has 2x Scope installed which allows it to aim at enemies while shooting. The presence of the Muzzle attachment slot coupled with a buff on the Range maximizes the damage given to enemies who are in a position far enough away.
In terms of damage, SPAS12 should not be underestimated. In fact SPAS12 is just below M1887 with a difference of only 3 points of damage.
SPAS12 Skin Recommendation After Getting Buff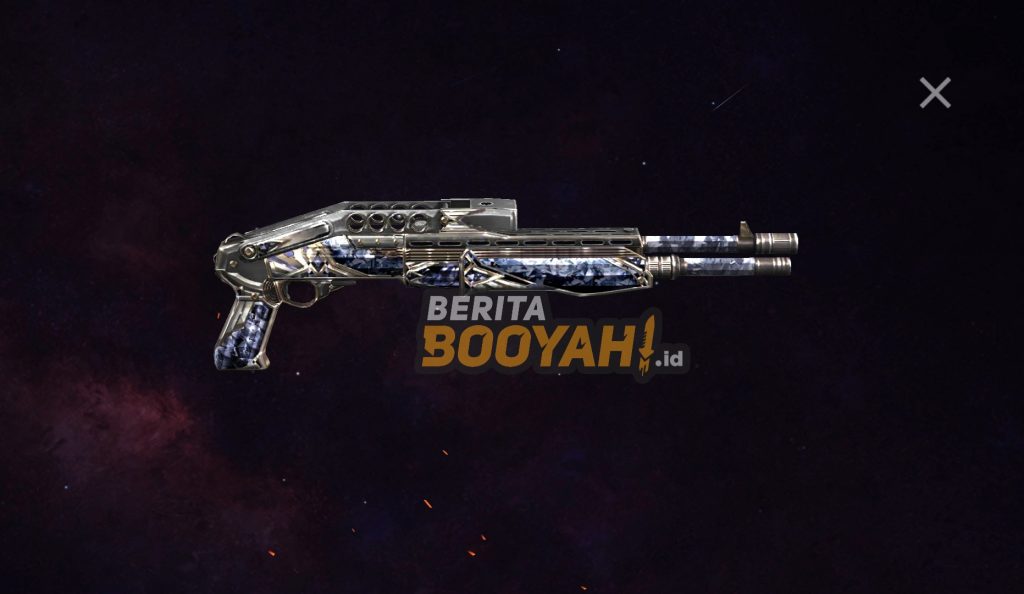 To gain SPAS12 performance, of course Buddy Booyah can use Gun Skins with increased stats. Among the many choices of SPAS12 skins, Berita Booyah recommends the SPAS12 skin – Superstar
Here are the statistics on offer
Range(+)
Armor Penetration(+)
Magazines(-)
With this skin, SPAS12 will have a higher Range attribute. In addition to increasing the shooting distance, the Range attribute combined with the Muzzle attachment will also make the shot more stable and the resulting damage more optimal.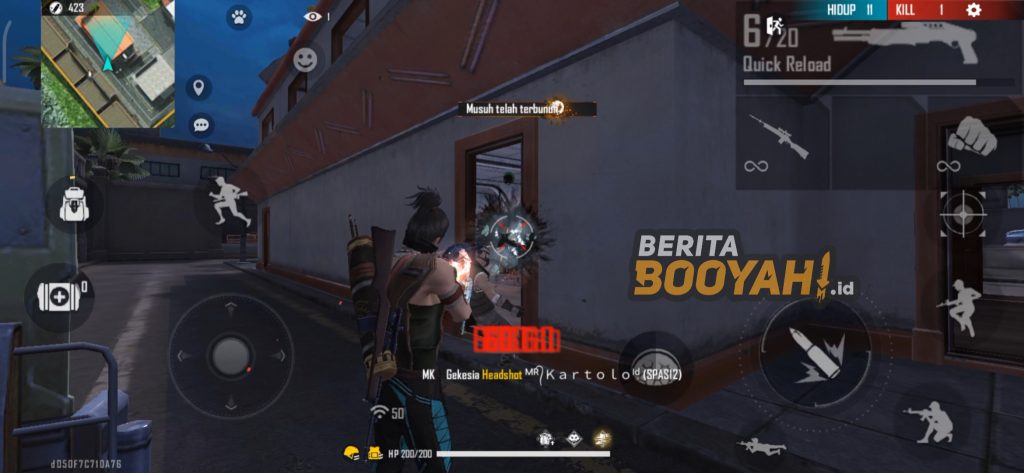 SPAS12 can be installed with Magazine. Therefore, Magazine reduction does not require special attention. Of course, the performance of SPAS12 will be more effective and can compete with other shotguns.
What do you think, Buddy Booyah? Does the row of buffs received by SPAS112 make it worthy of being the weapon of choice for close combat?
---
Don't want to miss a series of other interesting information about Free Fire? Don't forget to follow Tiktok, Instagram, Facebook, and YouTube from Booyah News!