Hi Buddy Booyah!
Every 2 months, Free Fire always does update patches, which will beupdates gameplay experience, character updates and so on, as well as bug fixes in in-game. And on August 4 tomorrow, Free Fire will do it again update patches from noon until late at night.
Many new things will come after updates tomorrow, starting from the new gun AC80, revamped skills Jota, and don't miss the balance of weapons, one of which XM8 gets a buff.
Also Read: Missing FF Kill and Knock Icons? Here's How To Get It Back!
Also Read: There's a New Battle Style Tag in Free Fire (FF)? This is the full explanation!
The buff that XM8 gets is quite interesting, so the question arises "is XM8 going to be a META in Free Fire?". To see the answer, let's look at the following discussion!
XM8 Strength After Get Buff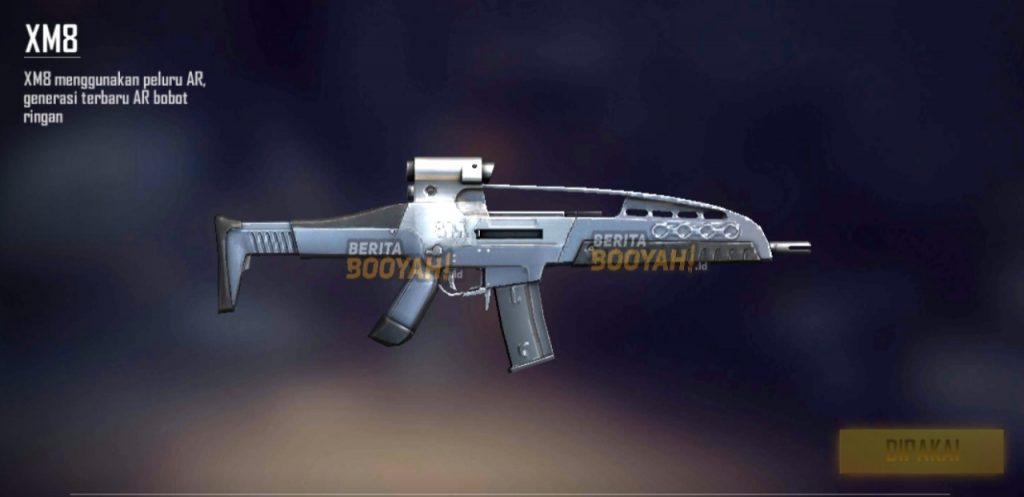 XM8 gets 2 buffs that greatly affect XM8's performance, namely improvements rate of fire and recoil. For details, Buddy Booyah can see the following.
Rate of Fire: +10%
Recoil: +5%
10% increase rate of fire will make XM8 able to shoot only with a slight pause, and of course will launch Buddy Booyah's attack on the enemy.
And for improvement recoil, you could say it is quite detrimental to Buddy Booyah when using XM8. Because with an additional 5% recoil, XM8 will be a little difficult to control the fire when aimed at the enemy.
So you could say, XM8 has the potential to be the top META for Assault Rifle weapons in Free Fire.
XM8 Skin Recommendations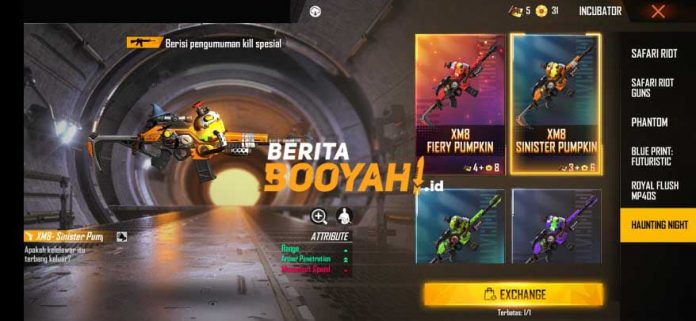 To further increase the power of XM8 after updates later, Buddy Booyah can use skin XM8 Sinister Pumpkin which has the following detailed statistics.
Armor Penetration(++)
Range(+)
Movement Speed(-)
Additional armor penetration will make Buddy Booyah able to damage enemy armor more and deliver damage higher when the durability of the enemy's armor has been destroyed. In addition, additional range will make it easier for Buddy Booyah to shoot enemies in the distance.
And for subtraction movement speed, doesn't really affect the XM8's power performance when attacking the enemy.
According to Buddy Booyah himself, will XM8 be the most used Assault Rifle weapon in Free Fire?
---
Don't want to miss a series of other interesting information about Free Fire? Don't forget to follow Tiktok, Instagram, Facebook, and YouTube from Booyah News!