Hi Buddy Booyah!
Starting on September 9, 2021 yesterday, players can try out a series of new features available in the September FF Advance Server which finally came after the last time it was in July 2021.
Bringing a series of new things, Buddy Booyah can try out characters, pets, weapons, and various other interesting features. One of the things that Buddy Booyah can try is a new weapon called the FF Treament Shotgun!
Also Read: Tomorrow Gangster Rap and Other FF Luck Royale Get Buffs and Discounts!
Also Read: Dewa United Esports is now the most likely team to win FFML Season IV Division 2!
Become a weapon that is quite unique in Advance Server FF September 2021. Here's News Booyah will discuss more about this new weapon from Shotgun in Free Fire!
Treatment Shotgun Free Fire (FF)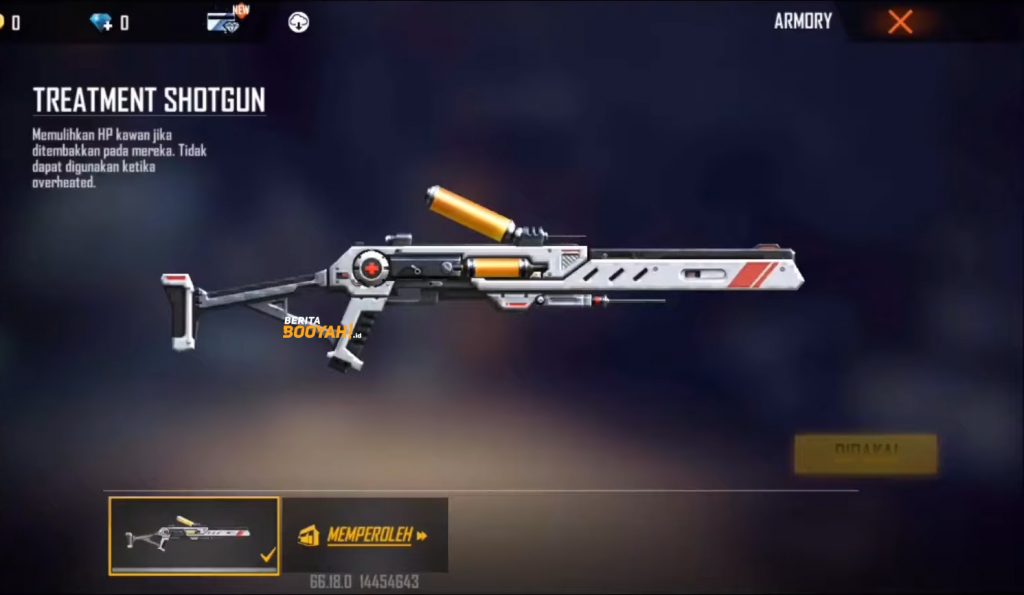 In addition to Treatment, there is one more weapon that has the name Treatment in front of the name, namely the Treatment Shotgun. This weapon also carries the theme of future weapons with bright colors.
Similar to Treatment Sniper, Treatment Shotgun has no ammo in it. Buddy Booyah will later fire a bullet that has a heat system like a Heatgun weapon.
This means, Treatment Shotgun does not require looting bullets. But the weakness is, when the weapon is overheated, Buddy Booyah can't use it for a while.
In addition, Treatment Shotgun is also equipped with the ability to add HP when directed to a teammate like a Treatment Gun weapon. The only difference is that the Treatment Gun has bullets while the Treatment Shotgun uses the Heat system.
In your opinion, Buddy Booyah himself, what about the Treatment Shotgun on Advance Server Free Fire (FF) this September? Will it become one of the popular Shotguns in Free Fire?
---
Don't want to miss a series of other interesting information about Free Fire? Don't forget to follow TikTok, Instagram, Facebook, and YouTube from Booyah News!