Hi Buddy Booyah!
Free Fire routinely does updates massively every 2 months. And before doing update patches, Free Fire will usually release Advance Server FF which contains updates something new that can be tested.
Also Read:
Also Read:
And this September, Advance Server Free Fire is back! This time not only bringing new characters and weapons, there are also interesting new items that can be tested on the FF Advance Server this time.
One of them is the new Vest HP Booster item. What is Vest HP Booster? Let's see the discussion from the following Booyah News.
New Item HP Booster Vest on Advance Server FF September
Vest HP Booster is a new item that can increase the maximum HP of Buddy Booyah by 20 HP. So, Buddy Booyah's Health Point (HP) which was previously only 200 HP becomes 220 HP.
How to use Vest HP Booster is quite easy, Buddy Booyah just attach the Vest HP Booster item in the box attachments available on the vest. And automatically, Buddy Booyah's HP will increase to 220 HP.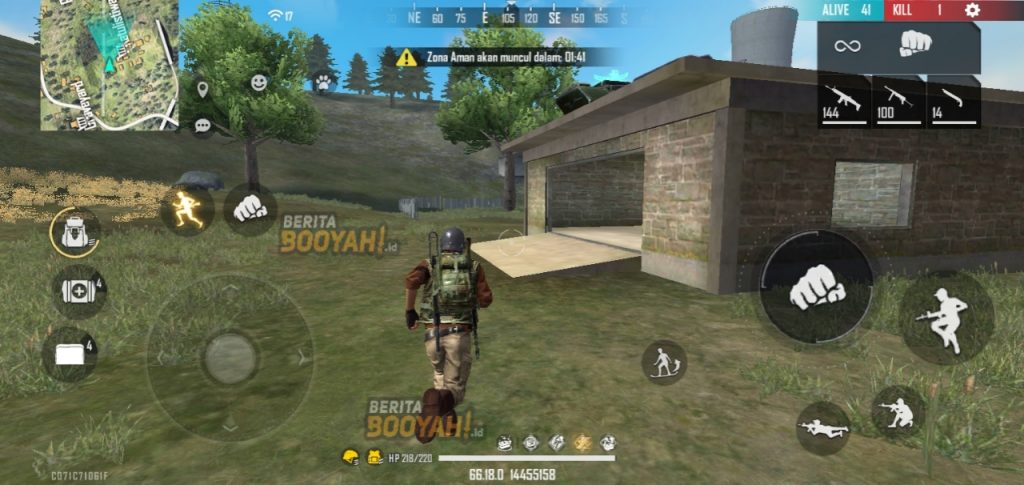 The presence of this HP Booster Vest item is quite enough overpower, Buddy Booyah can be more resistant and stronger when fighting against enemies, especially at close range.
In addition, Vest HP Booster can also be another step for Buddy Booyah who wants to increase the maximum HP without the need to use skills Luqueta.
According to Buddy Booyah, will this new Vest HP Booster item be used by Free Fire players if it is released later?
---
Don't want to miss a series of other interesting information about Free Fire? Don't forget to follow TikTok, Instagram, Facebook, and YouTube from Booyah News!