Until now, the Electro Reaction Elemental was the weakest of the other Elementals. Now the latest leak shows MiHoYo will provide a significant buff through Dendro's elemental reaction in Genshin Impact.
The next Archon quest after Inazuma, we will head to the new region Sumeru. Interestingly, Semeru is an activity of Archon Dendro named Lesser Lord Kusanali as already mentioned by Yae Miko.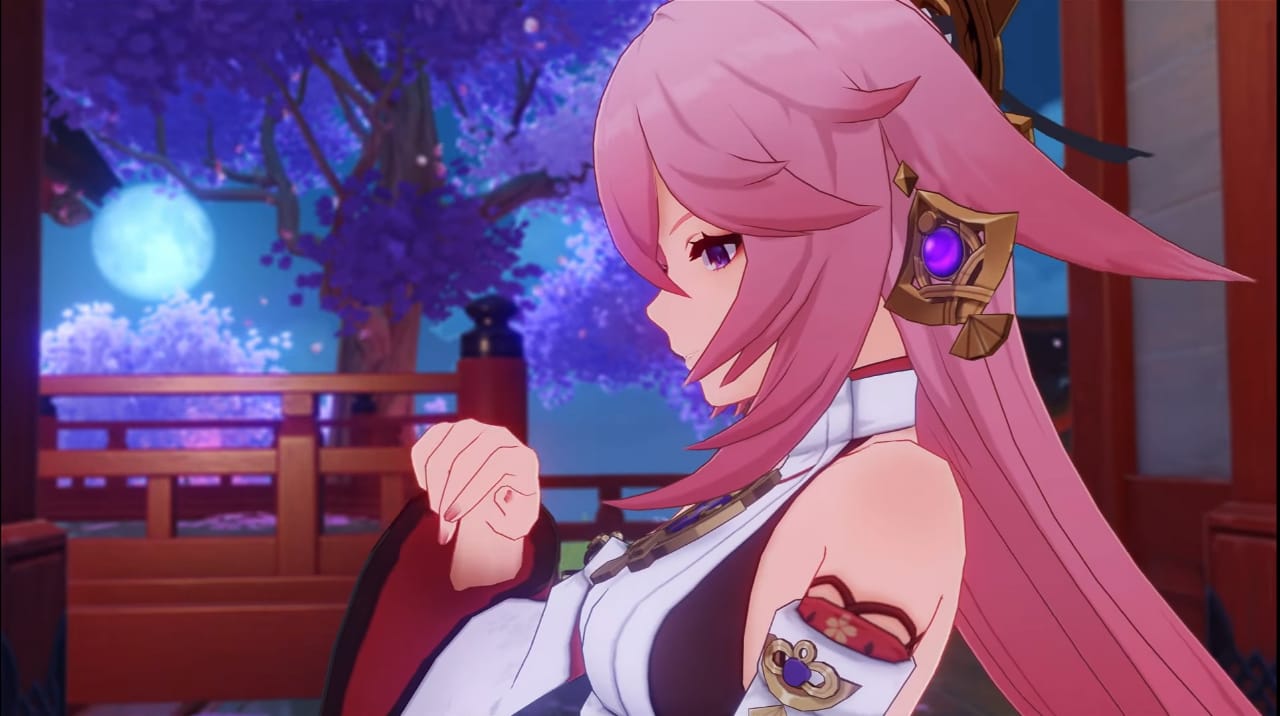 Kusanali is probably the name for Archon Dendro, and reportedly he is the next female character who is certain to look very beautiful. Players must be prepared to wait for it.
However, many players are still disappointed with the elemental reaction for the Electro element which is quite amused when compared to the other three elements such as Pyro, Hydro and Cryo.
The three elements above often give birth to very strong DPS characters, for example, Diluc, Yoimiya, to Hu Tao, who is still the prima donna for players to get.
The Pyro character is usually combined with Cryo or Hydro to create Vaporize and Melt so that it will get 2x greater damage.
As for Electro, there are three elemental reactions at this time that you can find, which are as follows.
Overloads: Deals AoE Pyro Damage and causes an explosion.
ElectroCharge: Handles Electro DMG from time to time and interrupts any action. If there is a wet target nearby, it will get an Electro-Charged element reaction. Electro-Charged deals continuous damage.
Superconductors: Deals AoE Cryo DMG and reduces the target's Physical DMG Resistance by -40%. The number of targets hit by the Superconductor will affect how much damage is generated. If it hits one enemy, it will only hit once. If Superconductor's AoE hits 5 enemies, it will attack 5 enemies 5 times each.
Swirls: Instills and deals Electro damage and spreads its effects to nearby enemies.
Crystalize: Make Electro shield.
From some of the reactions of the Electro element above, the damage produced is still not close to the reactions of elements such as Melt or Vaprize which can produce large damage.
Well, recently a new leak has emerged regarding the reaction of the Dendro element which might give a significant buff to the elemental Electro reaction as follows: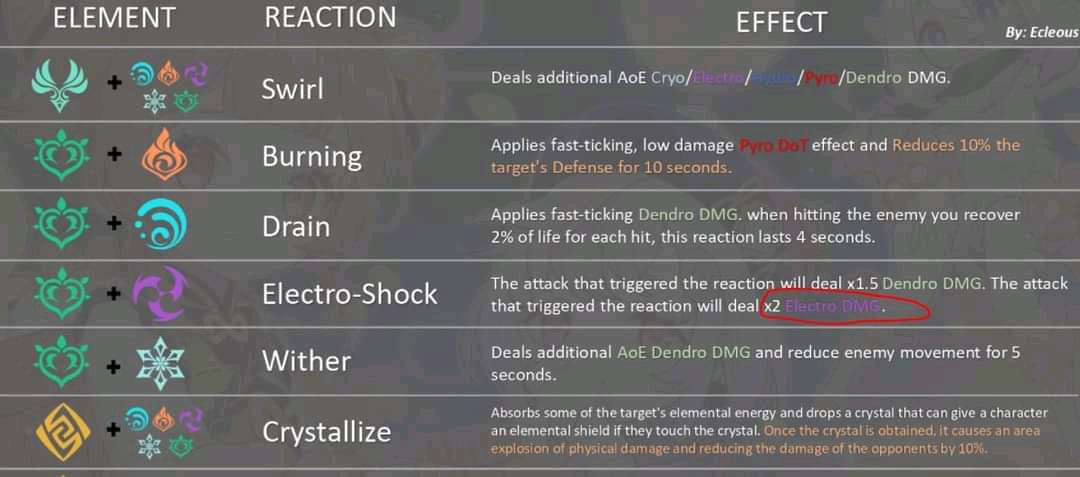 Although it is still a leak, for Elemental Electro and Dendro reactions will result in Electro Shock. This reaction elemental will damage x1.5 Dendro DMG, and x2 Electro DMG.
Electro Shock can be said to be similar to Melt x2 and also Vaporize x1.5 damage bonus generated. In this leak we finally get an interesting gameplay change.
Currently Electro is an element that is not very liked by players, even Raiden Shogun also gets a lot of blasphemy because Electro has not yet received a buff.
With the presence of Dendro Elements, hopefully characters like Keqing and Raiden Shogun will meta in Spiral Abyss and other gameplay mechanics.