Mobile Legends is always active in presenting various events with free prizes every month. One of the latest is the presence of an event that gives you Lylia skin and free diamonds by sharing only in Mobile Legends.
The skin that you can get is a Normal skin from Lylia called School Idol. This one skin has a cute and beautiful face, of course you can get it for free. In addition, you can also get diamonds for free if you are lucky.
The presence of the Eparty 2021 event this month makes Moonton give many prizes for free, in addition to events that have been officially announced previously, there are also additional events that give you gifts by sharing only.
Regarding this one event, this time we will provide information about how to get normal skin Lylia School Idol to diamonds for free at the latest Mobile Legends event. See how.
How to Get Lylia School Idol Normal Skin and Free Diamonds in Mobile Legends

To get free gifts, you can get to participate in an Event called Invite Friends Back: Win Diamonds. In this event you only need to re-download players who haven't played in a long time.
But unfortunately the release date of the event is not yet known, but it will certainly be present in May or June 2021. You just watch it in the Event menu in Mobile Legends.
Later, you only need to enter the Event menu and you will be given an invite code that can be used. Please share the code to get players who use it to return to play.
You can share it with friends on WhatsApp, through the Mobile Legends forum and others, after doing this, you just have to wait until you have successfully invited friends to play.
Invite Friends Back Event Prize: Win Diamonds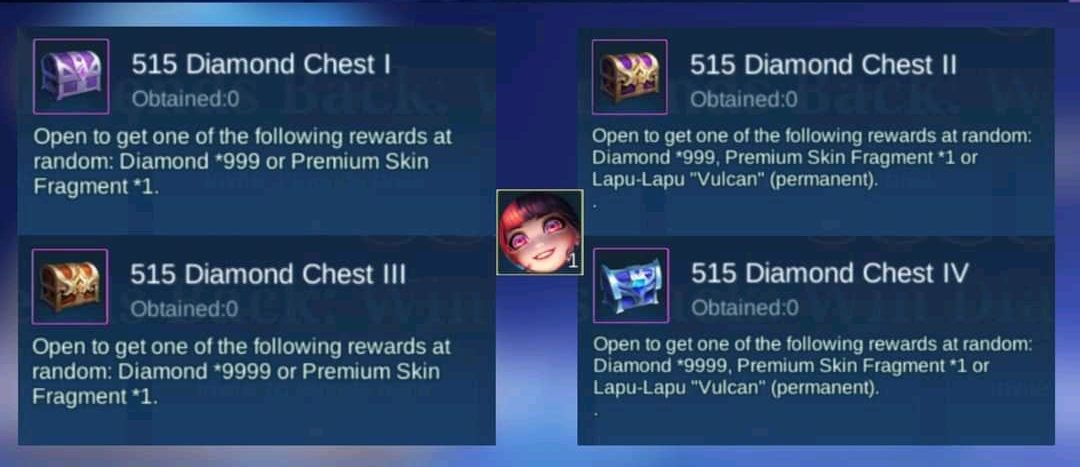 There are several rows of prizes that you can get, the prizes are divided into items called Diamond Chests. There are four types of Chest that you can get, the first is as follows.
515 Diamond Chest I
The prizes that you can get in 515 Diamond Chest I are 1 Premium Fragment and 999 diamonds at random.
515 Diamond Chest II
Then 515 Diamond Chest II will get a prize of 1 Premium Fragment Skin, 999 diamonds, and 1 permanent Normal Skin for free.
515 Diamond Chest III
Then the third 515 Diamond Chest will reward you with 9999 diamonds at random, and 1 Premium Skin Fragment.
515 Diamond Chest IV
Last but not least, 515 Diamond Chest IV has a random 9999 diamond rewards, 1 Premium Skin Fragment and 1 permanent free Normal Skin.
So that's all for a review of the latest event that gives you Lylia's skin for free called School Idol and also prizes in the form of diamonds that you can get randomly. Make sure you join this one event if you are present later.