Good news because there is a Free Fire x MNC Studios Collaboration, FFML Season IV is here on TV that you can watch without having to issue a quota. Of course, this collaboration is good news for Indonesian players, everyone can watch the tournament live on TV.
Especially now that we still get a lot of the latest various events, and there are several things that we can play. Especially some events and also cool prizes for free, all of them are present simultaneously for us to finish soon.
Then for the presence of the Free Fire x McLaren Part 2 Collaboration Event, it will be coming soon and maybe you too can't wait for it. Because the event gives a lot of free gifts, even you will feel interested in trying all the missions.
The collaboration hasn't even started yet, now there is a Free Fire x MNC Studios Collaboration, FFML Season IV is here on TV and you can watch it, of course. Surely if you have this you can share with your family or relatives who like to play this game too.
Curious? we see the information in the article now.
Free Fire x MNC Studios Collaboration, FFML Season IV Coming on TV
Maybe those of you who can't see FFML now should be happy, this is because Free Fire is collaborating with MNC Studios. Players can watch the FFML Season IV Tournament, on the tournament date, August 21 – October 2, 2021.
Then it will continue after finding the team that has qualified, will continue to compete in FFIM 2021 on October 16 – 23, 2021. The excitement of this Tournament will run smoothly, you can watch and watch all the matches.
So later every broadcast and show from this Free Fire game Tournament, will soon be present on that date on your TV screen later. This is a great start, you may not even need a quota to watch the FFML Season IV Tournament now.
There is even an excerpt from the message that was delivered by the Director of MSIN and CEO of ESI Valencia Tanoesoedibjo on August 18, 2021.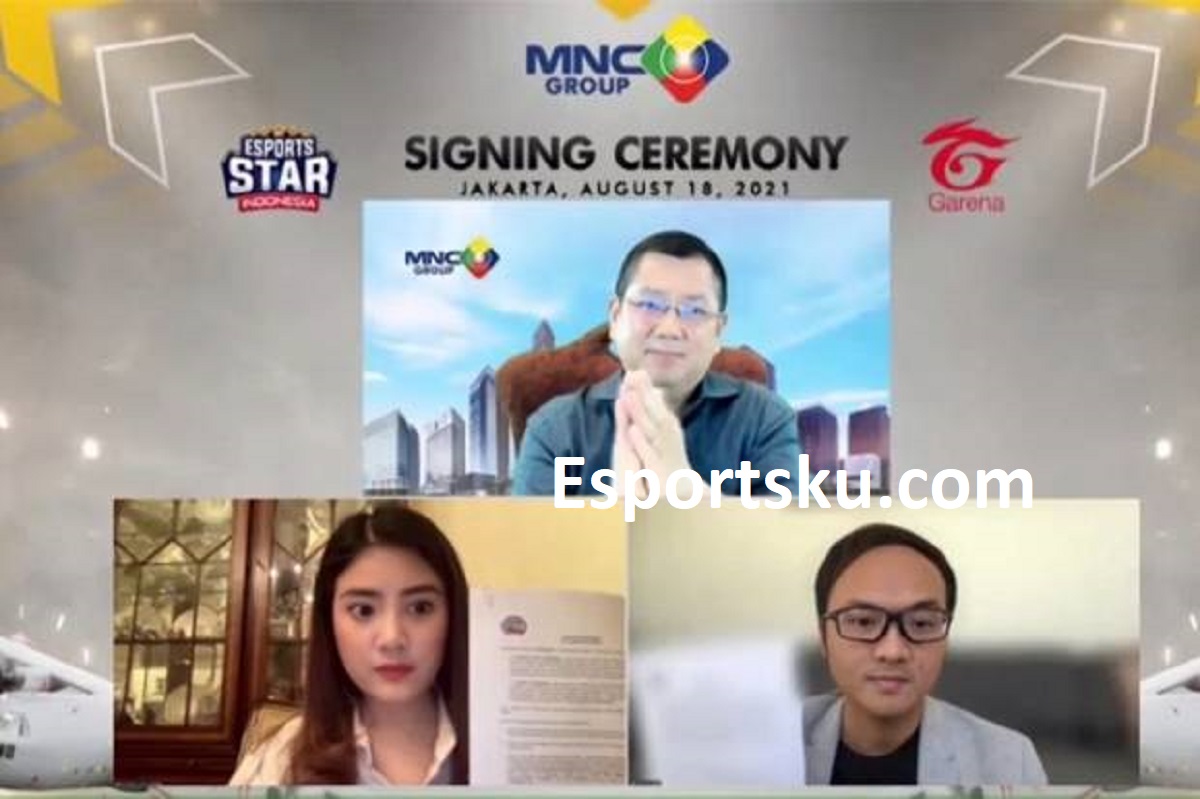 "We are delighted to be working with Garena again to produce and broadcast the new season of Free Fire Master League Div 1 (FFML) Season IV and Free Fire Indonesia Masters (FFIM) 2021.
We have focused on building our gaming operations in 2021 and with a strong business foundation and proper utilization of the group's media ecosystem, ESI is strategically positioned to be the largest and most integrated gaming unit in Indonesia."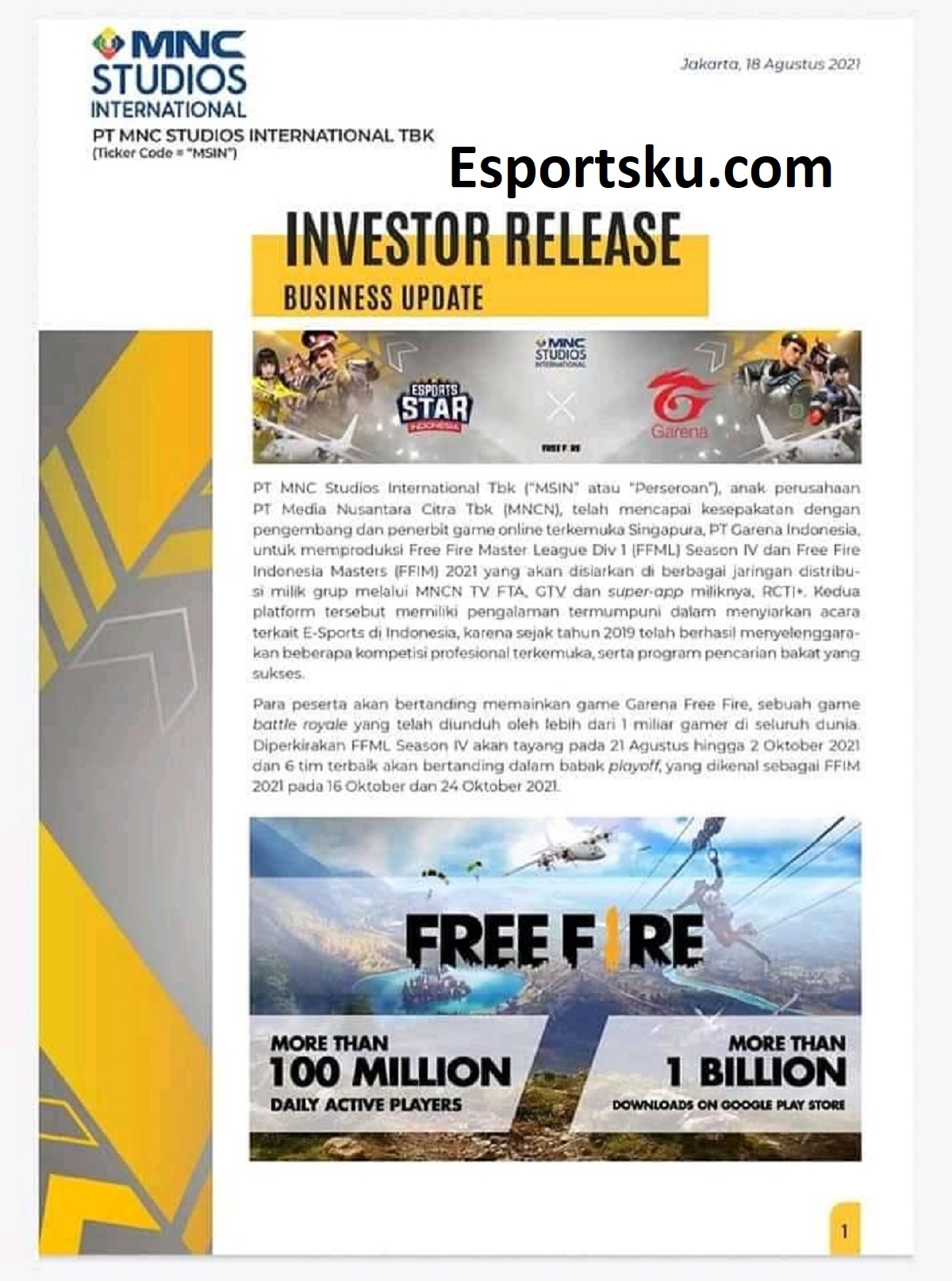 Even the Schedule of Events from this Tournament, will be fully available Live from the Beginning to the Final of FFML Season IV this time. Free Fire players will be able to see the Tournament through RCTI, GTV or MNC, reportedly broadcasting it live.
Then there is a TV Live Show with the theme 4nniversary Free Fire, on 27 August 2021 from 19:00 – 20:00 WIB. Because of this latest collaboration, the name of the Free Fire game will of course soar again to fame and peak.
What do you think? Are you ready to share with your friends at one of your own Mabar Squad houses?
Knowing the Free Fire x MNC Studios Cooperation, FFML Season IV Present on TV, you can get a lot of the latest news. Surely there will be a lot of excitement and tension when this Tournament takes place.
You also shouldn't miss the information on the Division 1 FFML Season IV Free Fire Team Division, there may be a Hero Team in the group. Support them to get the title of Champion, it will definitely make you happy when you see the Hero Team win.
Keep visiting Kabargokil for the latest information, Follow our Kabargokil Instagram and YouTube news, too!