For now regarding the September 2021 Free Fire Advance Server Registration Open (FF), maybe you guys like things like this too. Because the conditions that are present in the Advance section like that are quite satisfying, even making you quite happy.
Moreover, the position to take part in a Server that includes a Trial, of course that will give us an opportunity too. Especially in the part that explains part of the upcoming update, it includes a lot and will be fun for sure.
Even the Booyah Style Free Fire event is one of the right choices, so you have it and have prizes from the event. Because there are already many present in this game, of course the players will immediately feel happy.
Now besides the event schedule, it turns out that we can find out that Free Fire September 2021 Advance Server Registration is Open (FF), one of the things we are also waiting for the most. Many want to enter, so they can try the new updates that will come in this game.
Free Fire September 2021 Advance Server Registration Open (FF)!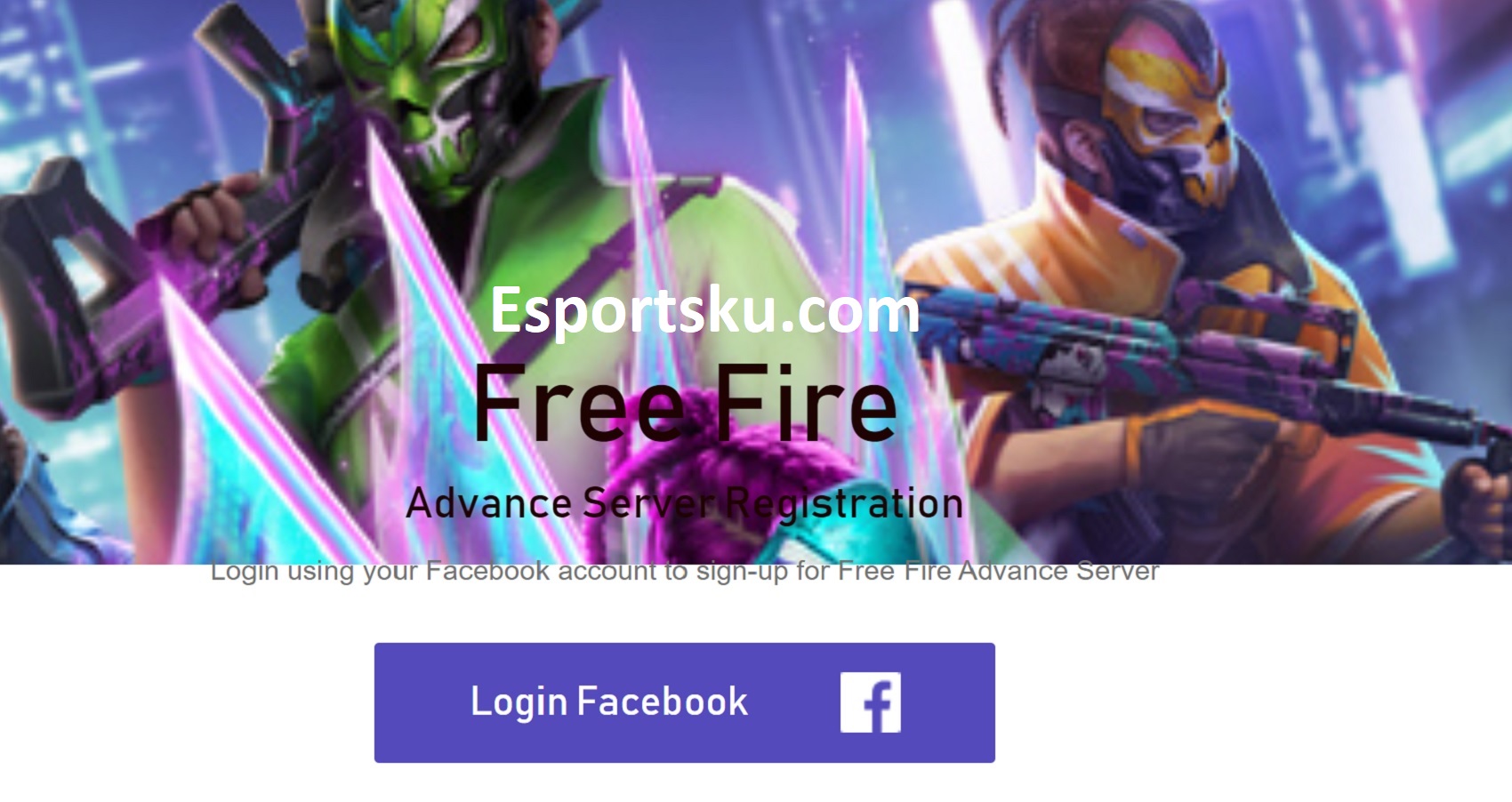 Those of you who want to register as well, can go directly to the following link https://ff-advance.ff.garena.com/, then follow some of the ways inside.
You must login using a Facebook account that is directly connected to the Free Fire game, so that the registration process will be faster.
After you have logged in to this website, there are several forms or things that we must fill out, before getting access to the Advance Server.
Then later you have to enter your name, cellphone number and also a few things to be able to connect when the Advance Server is open.
Now, after you have done the registration, it means that you will have the opportunity to download the APK after the server is open.
To login to the current Free Fire Advance Server game, you must use a code and you really have to have it.
We can only get the code from this website after registering or later via the Ingame Mail feature in the Free Fire game.
If you already know that Advance Server is open, then now is the right time to try out a lot of new things too. Because there are indeed many things that are present in the Free Fire game, and you can use them as best you can.
For the date problem, maybe you can find out on the web, to make it clearer the time and of course this server is open. Because it could be going through some changes, even you will also receive the same Impact from this Advance Server.
Let's just register ourselves first on the September Advance Server this time, so that later we can get access. Because there are many players who definitely want to enter here, we'll just have to wait while registering and it will be fun.
What do you think about things like this? Is it something interesting enough for the player to try? Of course, this is an opportunity and an important part of playing the Free Fire game.
Being able to feel that entering the advance server is a very difficult thing, let's try to register and who knows, we can get access.
After knowing that Free Fire September 2021 Advance Server Registration is Open (FF), now is the right time to try it. Registration is already open and the easy way, will help you to experience some things like this now.
Especially for the Patch Note OB29 Free Fire section, because the time before we finish playing on the Patch Note means it will be a while. Come on while it's still open, register yourself to enter the upcoming Advance Server.
Keep visiting Kabargokil for the latest information, Follow our Kabargokil Instagram and YouTube news, too!