Hi Buddy Booyah!
As Buddy Booyah knows, Free Fire is currently presenting various events around Free Fire x Street Fighter. Even so, it turns out that Free Fire Indonesia today brought a surprise with a new event!
Called the Surprise Mission, this event is present on Free Fire starting today and there are various prizes that you can get, of course, for free by completing the existing missions.
Read also: Only Watch FF Streamers on BOOYAH! Live Can Get Free Emotes!
Read also: Incubator M60 Mythos FF Will Get Free Fire Daily Discounts!
More fully, here is a list of prizes and also the missions that Buddy Booyah must carry out in this Surprise Mission event!
Bundle Surprise Mission
Buddy Booyah can get a free Summer Breeze bundle! With accumulated play for 120 minutes. Not only the Summer Breeze bundle, Buddy Booyah can get a Pet Rumble Custom Room Card, and a Pet Robo Box. This event lasts for 8 days, starting from July 6, 2021 to July 13, 2021.
Summer Breeze Bundle Display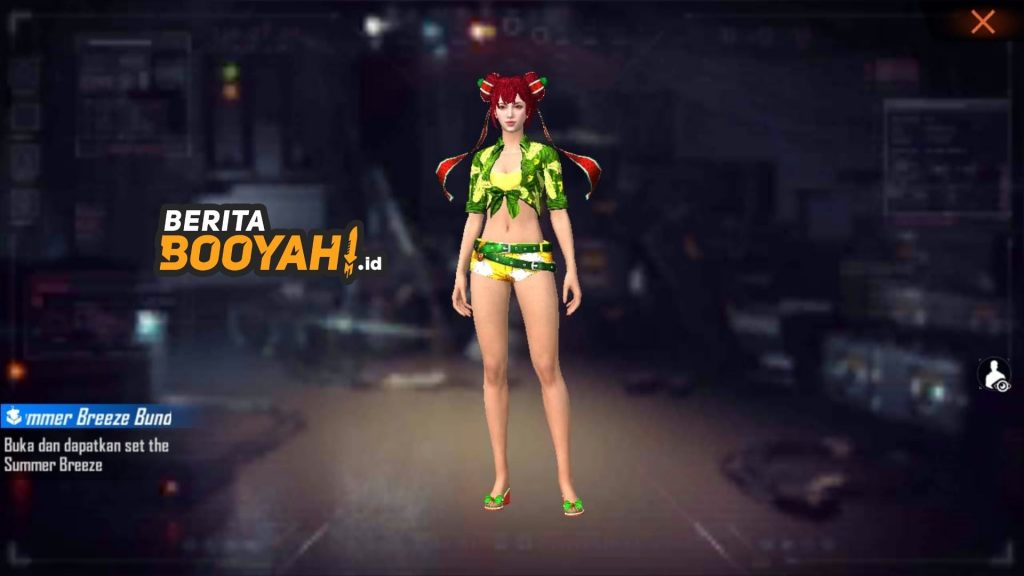 Special Surprise Mission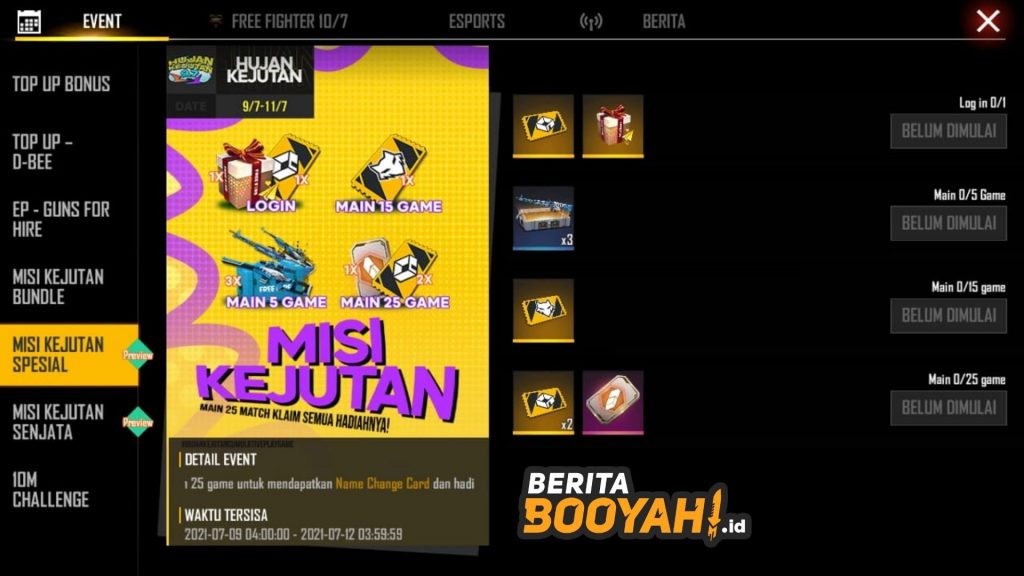 As the name implies, this mission has a very special reward. By logging in and accumulating playing 25 times, on July 9, 2021. Buddy Booyah can get a Special Surprise Mission that lasts until July 11, 2021.
3x Custom Room Card
1x Golden Vow
3x Victory Wings Weapon Crate
1x Pet Rumble Custom Room Card
1x Change Name Card
Weapon Surprise Mission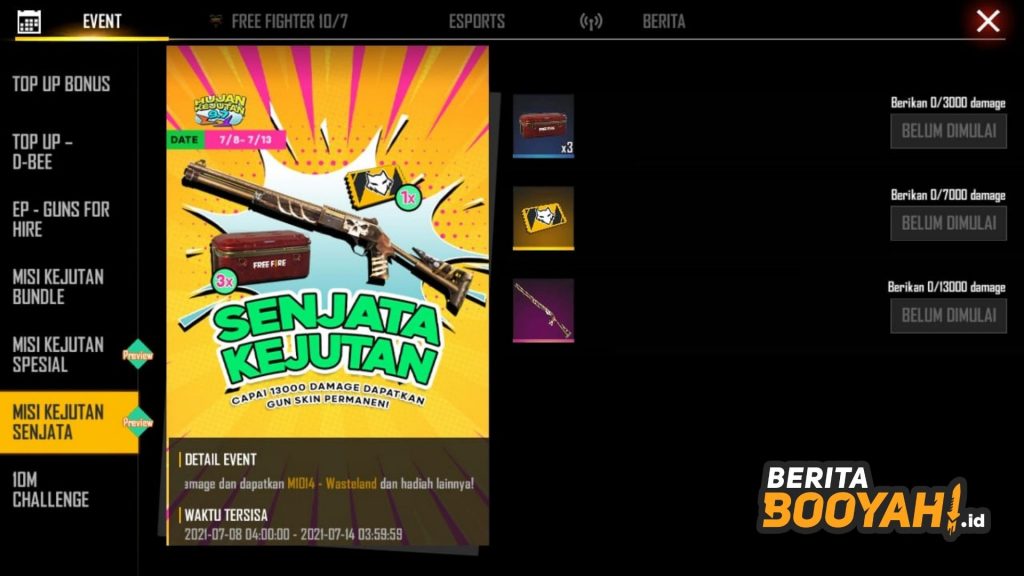 The last mission runs from July 8, 2021 to July 13, 2021, the Gun Shock Mission. By accumulating 13,000 damage to enemies, Buddy Booyah can get Xayne Character Crate, Pet Rumble Custom Room Card, M1014 Weapon Skin – Permanent Wasteland that is no less cool than other prizes.
So, that's the information from Beritabooyah regarding the Surprise Rain event which will take place from July 6, 2021 to July 13, 2021. So, don't forget and miss to get all the prizes!
---
Don't want to miss a series of other interesting information about Free Fire? Don't forget to follow Tiktok, Instagram, Facebook, and YouTube from Booyah News!