Hi Buddy Booyah!
Free Fire has made progress every year. How not, as evidenced by the success that is obtained every time is getting bigger thanks to the support of players who also want this game to be more advanced.
Free Fire also often pampers its players with the latest collaborations that are presented. Surprising news, Free Fire Brasil has collaborated with the Confederation of Brazilian Football Teams!
Also Read: This is the Best MP5 FF Gun Skin Recommendation in August!
Also Read: Get Buff, Time for XM8 to be META in Free Fire (FF)?
Yep, Buddy Booyah is not reading it wrong. Free Fire Brasil officially collaborates with the national team that won this 5-time world cup. This is, of course, a pretty extraordinary step.
This collaboration will later present a soccer jersey skin from the Brazilian national team. Not only that, this 2-year collaboration will also present jerseys from teams that play in the top leagues of the Brazilian league.
Rumor has it that both soccer team skins or Brazil national team skins will also be available globally, which means Buddy Booyah will have the opportunity to wear the Brazil national team jersey on Free Fire (FF)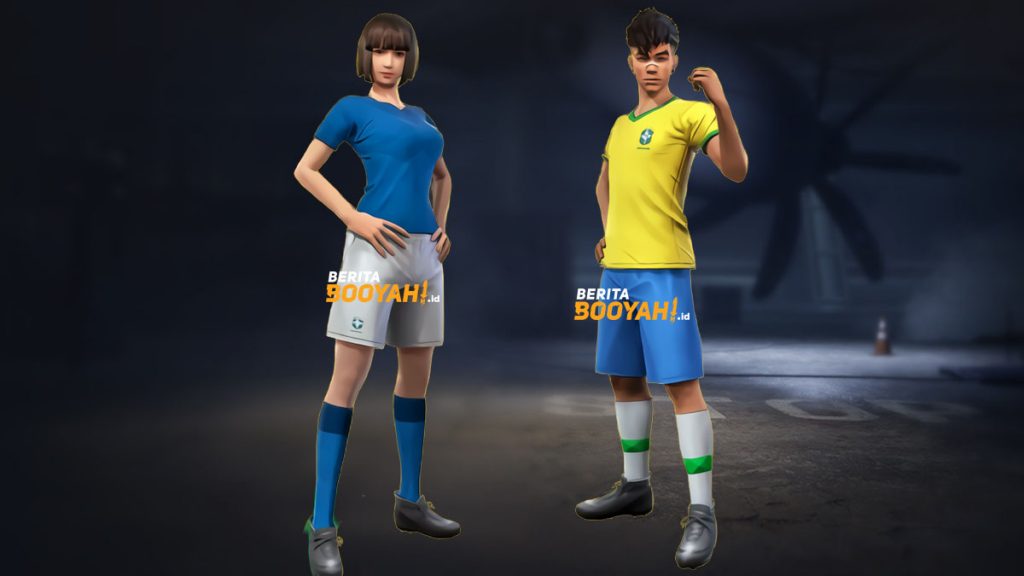 Actually, this is not the first time Free Fire has sponsored or collaborated with a football team. In Indonesia itself, Free Fire Indonesia is one of the sponsors of the League 2 team, Persis Solo.
What do you think about the collaboration between Free Fire Brasil and the Confederation of Brazilian Football Teams? Do Buddy Booyah also want this to happen in Indonesia too?
---
Don't want to miss a series of other interesting information about Free Fire? Don't forget to follow Tiktok, Instagram, Facebook, and YouTube from Booyah News!