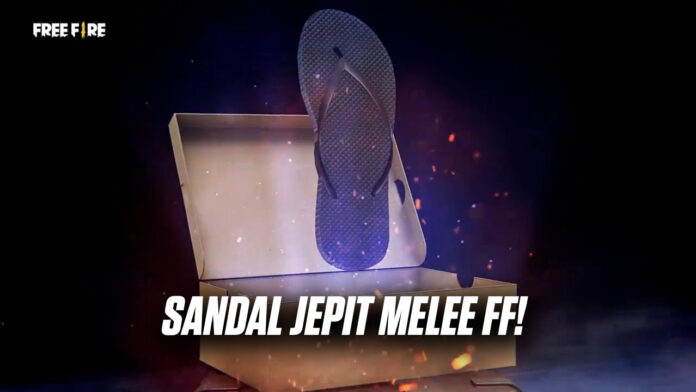 Flip-flops Melee Weapon Will Come to Free Fire (FF)?!
Free Fire (FF) has a variety of weapons that players can use, and one of the unique weapon options is melee weapons.
Because the choice of melee weapons that players can carry is very large, ranging from Pan, machete, Samurai to Scythe or sickle.
Also Read: 9 Luck Royale Vouchers Present for Free at Peak Day Jota Merdeka FF!
Well, it seems that this option will increase again because there is a new leak stating that Free Fire will get a new melee weapon.
Uniquely, this is not an ordinary melee weapon, because this new melee weapon is a flip-flops!
Melee Flip Flops FF
The Free Fire World Youtube channel has uploaded a video showing the appearance and workings of the Flip-flops!
Here is a leaked trailer for this new melee weapon:
As spinners can see from the leaked trailer, these melee flip-flops will be able to be thrown at the opponent and deal considerable damage.
Because this information is still in the form of a leak, it is currently unknown when this latest weapon will be released on Free Fire. But the rumor is, we will soon get it in the upcoming August FF update.
Also Read: Leaked Free Fire Update (FF) August 2021 Release Date!
Also Read: Bundle Winning Spirit Present at Dragon Gate FF Event!
That's the leaked information about the flip-flops melee weapon that will be present in Free Fire (FF)! Don't forget to visit SPIN Website for other latest updates, and follow Instagram and Youtube we.
source link