Flaro Tribe Bundle Coming to Diamond Royale FF September 2021!
In Free Fire (FF) there are various spin events available in Luck Royale, but one of the most frequently played events is Diamond Royale FF.
Because in Diamond Royale, players can get the latest exclusive bundles that have never been released on Free Fire before.
In August, Garena has presented the Rager Tribe Bundle which is a male bundle, now it looks like there will be a female bundle!
As reported by beritabooyah.id, the latest Diamond Royale FF event will be on September 2, 2021, and the main prize is the Flaro Tribe Bundle!
Also Read: What is Free Fire's 4th Anniversary theme song? Here's the Answer!
Also Read: Free Fire Redeem Code (FF) September 1, 2021, Grab it Immediately!
In Diamond Royale, Spinners can spin using Diamonds or also use Diamond Royale Vouchers.
Price of Spin Diamond Royale
1x Spins: 50 Diamonds or 1x Diamond Royale Ticket
11x Spins: 500 Diamonds or 10x Diamond Royale Ticket
Diamond Royale Prize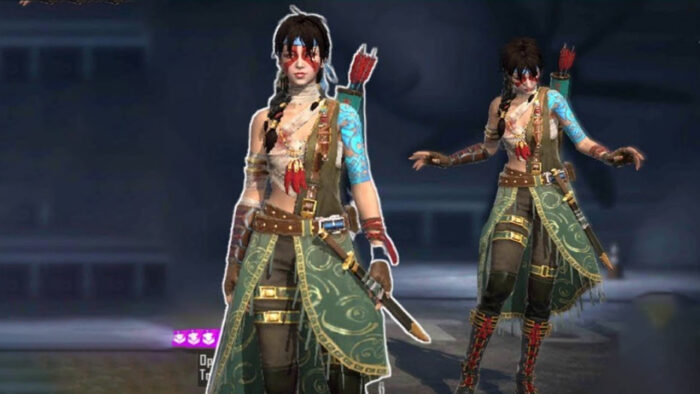 Flaro Tribe Bundle
Flaro Tribe Top
Flaro Tribe Bottom
Flaro Tribe Shoes
Flaro Tribe Head
Flaro Tribe Facepaint
Flaro Tribe Mask
Magic Cube
x5 Magic Cube Fragments
x100 Royale Tokens
x10 Royale Tokens
x5 Royale Tokens
x2 Token Royale
x1 Token Royale
Also Read: Have Pet Sensei Tig for Free in the Latest FF Top Up Bonus!
The Royale Tokens that you get at Diamond Royale can be exchanged for various prizes available on the Token Exchange.
That's information about the Flaro Tribe Bundle that is present at the latest Diamond Royale September 2021! Don't forget to visit the SPIN Website for more information, and follow our Instagram and Youtube accounts!