Take a look at the results of the FFML Season IV Division 2 Day 4 Free Fire Match, you might find out a lot about this. Even FFML will feel even more exciting, if you see everything without anything to miss at all later.
Moreover, for now the development of the tournament is still good, even on the Indonesian Server there are still many things. Especially for some of the new Tournaments now open to the public, many ordinary players join in to win.
Especially for the Free Fire Tourniversary Open to the Public, many have registered and you have to be ready. Since this is a part of the new 4nniversary event, make sure you all have the opportunity to take part in the cool event.
We also have to see some FFML Season IV Division 2 Day 4 Free Fire Match Results, because yesterday was a hot day. The teams competed quite tightly, no one even allowed the others to win the Tournament Champion.
FFML Season IV Division 2 Day 4 Free Fire Results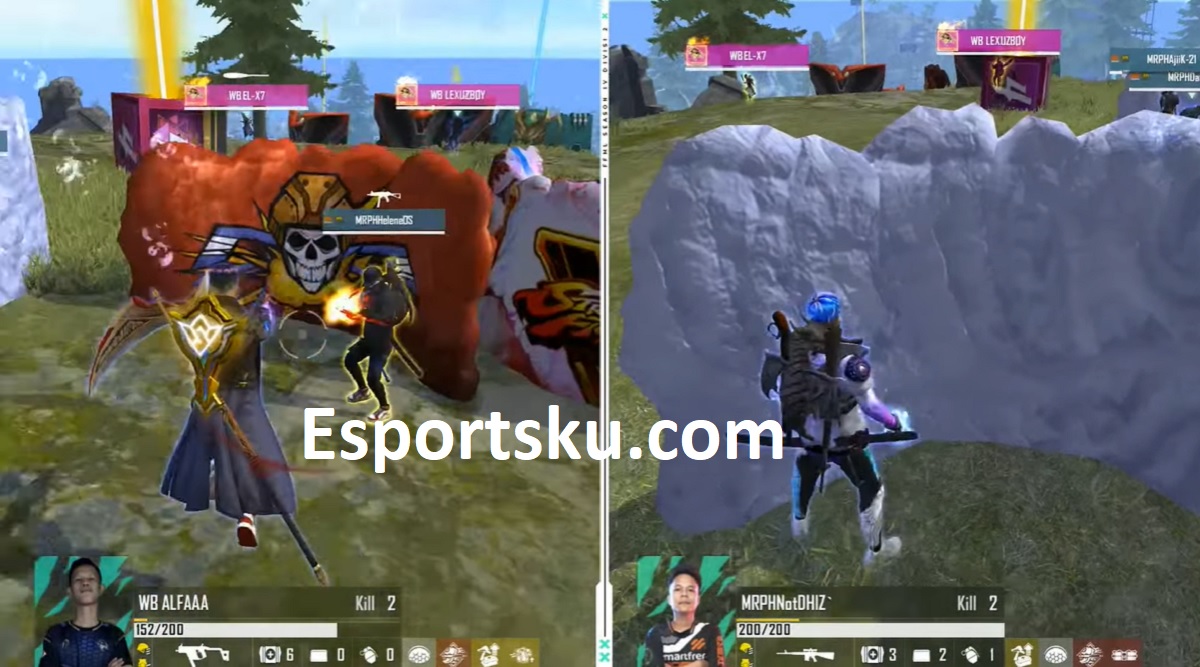 This match will take place on August 26, 2021, which is very exciting for us to watch, because there are 12 teams competing to win the title of Champion. Of course this brings together Groups A and B in Division 2, moreover both Groups have extraordinary strengths.
It was even reported that if the match was indeed quite hard, victory was also achieved by the team that controlled the match. Moreover, in Team A, the names we see are West Bandit and Dewa United Esports, both of which provide cool games.
We can also say that both teams became Executioners, because they managed to get the highest dominance over the others. Moreover, the two teams who were together from Group A both got Booyah, they bought up victory and brought Big Points.
You also have to know that both Teams get 20 Points, to secure them in the new FFML Season now. Now you have to see the results of the Booyah Team who managed to get yesterday's victory on Day 4 of the 2nd Division.
Pretty good results from all the teams that managed to fail or not, even you will feel excited too after you know. For now, there are also 3 Teams who ranked first in the Tournament yesterday, even now Evos seems to be down.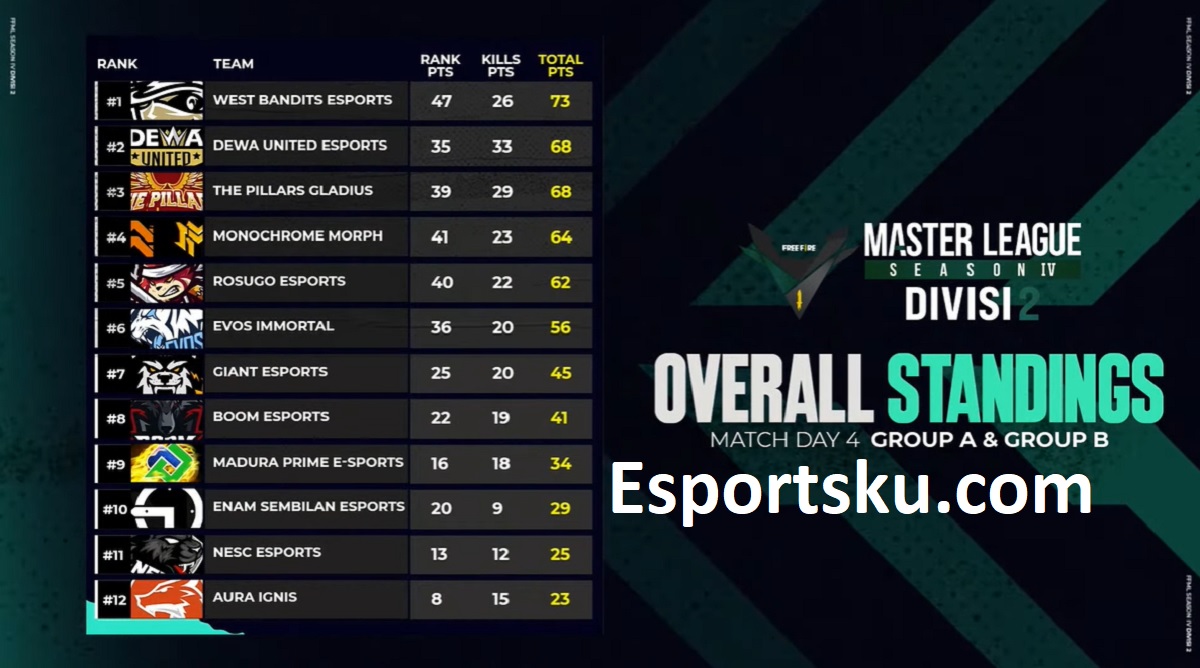 Because there were some pretty interesting things from yesterday's match, for example, if you missed seeing the match, you have to watch it anyway. Moreover, on the previous day the Division 2 Day 3 Free Fire was indeed exciting, it even gave rise to a Fierce Battle.
Of course for now the West Bandits Team is leading on the Peak of Day 4, getting a total of up to 73 Points. Then followed by Dewa United 68 and The Pillars Gladius 60 points too.
The excitement of FFML Now we really can't miss it, because later you will get a lot of exciting things again. There are even some battle recaps from each Gruip, so you can look back at them later.
After knowing the results of the FFML Season IV Division 2 Day 4 Free Fire Match, then those of you who were left behind yesterday can also know. Moreover, yesterday was a match that was quite exciting, even you won't be bored to see it.
Players can also know how to see the results of FFML Season IV Free Fire now, so that you don't ignore all of these things later.
Keep visiting Kabargokil for the latest information, Follow our Kabargokil Instagram and YouTube news, too!