Originally posted on 11 February 2021 @ 12:27 PM
You have to see the FFML Season 3 Free Fire Special FF Event Schedule, this is a pretty good thing. Of course you can't ignore that, because from here there are several event schedules that give you lots of interesting prizes too.
Of course, that way, you really won't feel neglected by this Event Schedule. Because what we know is that this Special Event has become the thing that the players have been waiting for the most to complete.
Not only that, you can also know that yesterday we also had the Valentine Booyah Cinta Free Fire Event Schedule. With all these things, there are indeed many great advantages to be had.
Don't ignore all of these things, because from all of this the event prizes are very useful. Especially now that there is a Special FF FFML Season 3 Free Fire Event Schedule, don't miss this too.
Curious? Check out the explanation directly in the article below right now.
FFML Season 3 Free Fire (FF) Special Event Schedule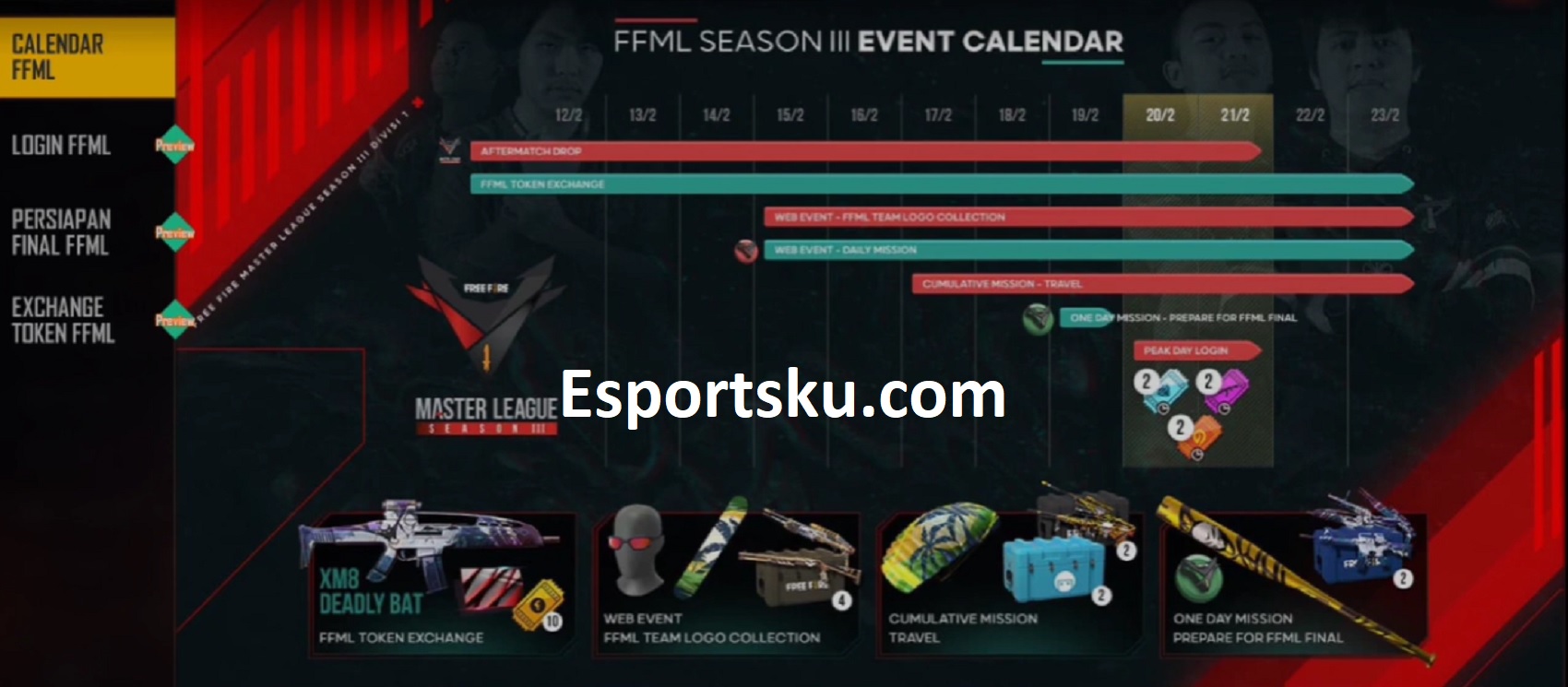 At this time Garena will indeed give you lots of new events and missions that are quite interesting. Of course, one of them is on the FFML Season 3 Event Schedule now, of course you will like it.
What's more, we know that the FFML Season 3 Free Fire (FF) Special Event Schedule will not cause a big loss for all of you. Because what we know is that the FFML Special Event provides some of the most useful schedules for us to know right now.
Because this has a schedule, where you can get the gift items that are presented.
FFML Token And FFML Token Exchange (12 – 23 February)
In the first part we will have a schedule to get FFML Season 3 Special Tokens. You can have this token in large quantities, yes, then the Collect Token section only lasts from 12-21 February.
Then for the exchange of prizes from the FFML Token, it will be present until February 23, 2021, which will come. Here, those of you who have a lot of Tokens, can immediately exchange them for the gifts that are presented.
Web Event Team Logo and Daily Mission (February 15 – 23)
There is also a Web Event, where you will have to collect the Team Logo name. From here there is the main prize of Skin Glasses which is quite cool, to be used with you when competing later.
Also from this Web Event, you will face Daily Missions, because that will allow you to get lots of Token prizes which are quite useful for exchanging prizes later.
Cumulative Travel Mission FFML (February 17 – 23)
Going around the map will be an important mission event, because you will have to complete traveling missions to get the main prize from this mission event.
Then not only from that part, this Travel Mission will give one of the prizes that is quite interesting. So make sure to join, and don't miss this part of the event schedule later.
Prepare Final (19 February) And Peak Day Login (20 – 21 February)
Finally, from this event schedule, you must be prepared to get other prizes related to this 3rd FFML Season. Then we will also get some other cool prizes, from the 2 parts of the event.
The Prepare Final will last only 1 day, so make sure to complete this mission. Then on Peak Day you only need to log in, to get quite a lot of Ticket Royale prizes.
By knowing the FFML Season 3 Free Fire (FF) Special Event Schedule, for now you just have to be prepared with all the events that will be coming soon.
Then don't forget that there are Tips for Completing Quick Missions in Free Fire, so that later this event will not be a big problem for us to solve. You don't have to take a lot of time, just finish it and get the prize right away.
---
Don't forget to follow the news on Instagram now, so you don't forget about the event and update new information about the Free Fire game in the future.