Originally posted on March 4, 2021 @ 5:07 AM
Let's exchange the FF Redeem Code FF65HAZ8KG8H, Get a Free Fire Silver Bag!. Of course, with a gift like this, you will get a lot of profit if you exchange this unique code right now.
Because indeed, if you enter the Redeem Code, all players will be excited to exchange and have the main prize. Now it turns out that right now, Garena has given a Redeem Code which is quite special and all of that should not be missed.
There are indeed many events that are present in this game and we must try to solve them. It's the same as the Cobra Free Fire Operation Event, where it gives many interesting prizes for you to try in the future, too.
But apart from that event, you have to ignore some other interesting things that turned out to be attracting attention. The problem is that the FF Redeem code FF65HAZ8KG8H is here, so let's redeem this code right now.
Redeem Code 6.5 Million Instagram Followers Free Fire (FF)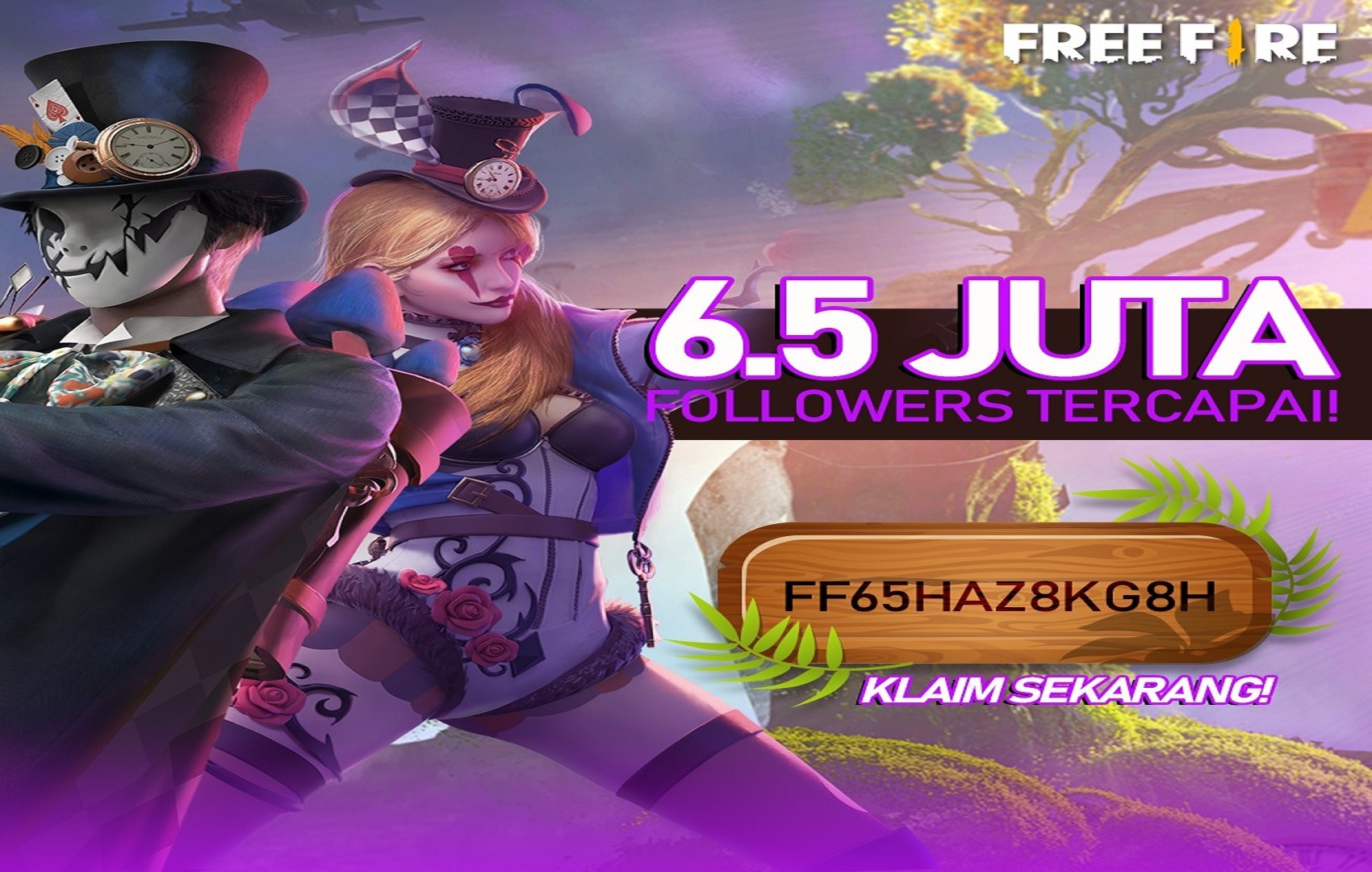 Every event that is present for this Free Fire Game, usually Garena has given some interesting things to try. Whether it's in the game or outside the game, all the events given are indeed good enough for us to try too.
Moreover, what is currently being presented by Garena on their official Instagram. Where the Followers that have been reached now are 6.5 Million Players, so Garena finally gives one of the new news that there is a free FF FF65HAZ8KG8H Redeem Code for its players.
Now, if you exchange this code later, you can get one of the main prizes which is of course interesting to try. Because what we can get, is one of the Skin Bags that might give you the best opportunity.
Free Fire FF Iron Silver Bag Redeem Code!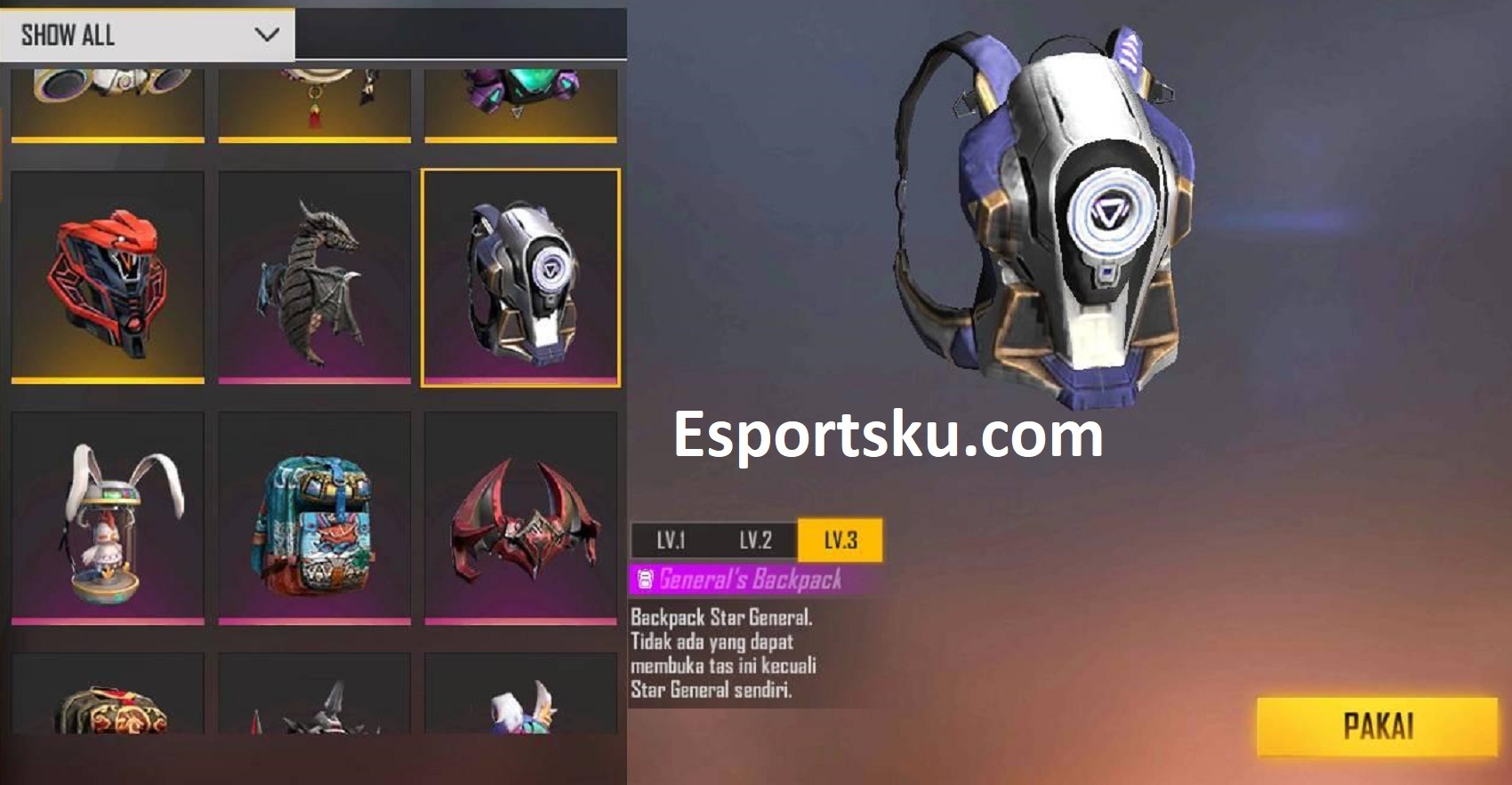 Just exchange the following code FF65 – HAZ8 – KG8H, that way you will have the opportunity to have a pretty cool main prize to use when competing.
If I'm not mistaken, the gift you get is one of the old Skin Backpacks under the name General Backpack. Well if you want to have the Skin, then now is the right time to Exchange the Code.
How to Exchange FF Redeem Code FF65HAZ8KG8H
So Garena has prepared the Code, so you should also know that there is a way to exchange it right now.
Visit the direct link https://reward.ff.garena.com/id, to be able to enter the official website for redemption from Garena.
Here you must first login using a Free Fire account that is already linked to the social media.
After you have logged in later, then you can directly enter this code in the empty column, each with a 4 letter code.
When the code FF65HAZ8KG8H has been entered, then you can immediately Redeem and have the main prize presented in the code.
The prizes presented in the FF Redeem Code FF65HAZ8KG8H, you can receive in Ingame Mail.
By following all the ways like that, you can now have a lot of cool prizes from redeeming the Redeem Code.
Also Read: FDW Shop Free Fire (FF) Cheap Diamond Top Up Place
Also Read: How to Get Golden Vow Free Fire (FF) With 100 Diamonds!
Also Read: What is Rusher Free Fire (FF)?
Also Read: M1887 Safari Heat Free Fire (FF) in New Weapon Royale!
So how about the Redeem Code for 6.5 Million Instagram Followers Free Fire (FF), just don't forget to redeem it now, okay? Because the redeem code is like that, it definitely won't last long right now.
You can try some Strong Strategy Push Rank Season 20 Tips which of course can help the players. That way you guys won't have any more trouble, to defeat the enemy in the ranked season, right.
---
Keep up with new updates from this Free Fire game, this way you can Follow Instagram, news, right now. Because right now there are many cool events, which you can immediately see on our Instagram.