Hi Buddy Booyah!
Various bundles have come to Free Fire with various themes and of course an attractive appearance. Buddy Booyah can get Bundles on Free Fire in various ways, one of which is at the Free Fire (FF) Party Collection event.
For Buddy Booyah who can't wait for the Collection Party Free Fire (FF) event, good news for you that the Collection Party FF event will soon be back with a Wildfire Rogue bundle!
Also Read: Revamp Decoy Grenade in the August FF Update, What's It Like?
Also Read: Natus Vincere Explores Free Fire Competitiveness with Team Silence Players!
Curious as to what the Wildfire Rogue FF bundle is and what interesting prizes will you be able to get at the latest Collection Party event at Free Fire? Here's the review!
Collection Party FF Bundle Wildfire Rogue Free Fire
The Collection Party event is an event that presents 5 main prizes and the most important thing in this latest event is the Wildfire Rogue Free Fire (FF) bundle.
The Free Fire Party Collection event to get the Wildfire Rogue Free Fire bundle will take place starting on August 4, 2021 after completion of maintenance and ending on August 10, 2021.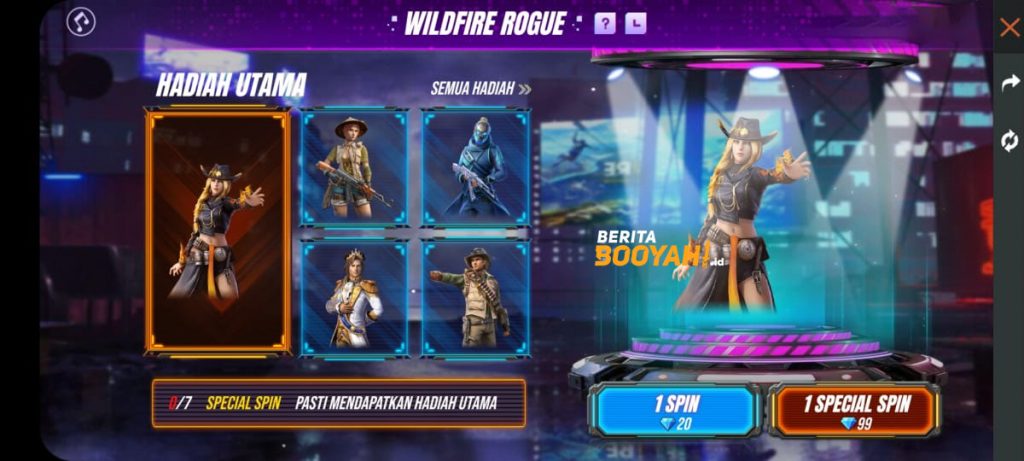 Spins Price:
1x Spins: 10 Diamonds (3x first spin), 20 Diamonds (original price)
1x Special Spin: 149 Diamonds
Event terms and conditions:
The event will take place from 4 – 10 August 2021
Spin and get the chance to get various prizes, namely the Wildfire Rogue bundle
3x normal spin first get 50% discount
Every 5x special spin, you will definitely get one of the five grand prizes available
If Buddy Booyah uses Special Spin, this means Buddy Booyah can issue a maximum of 3465 Diamonds. Even so, of course, if you are lucky, you can get it at a lower price.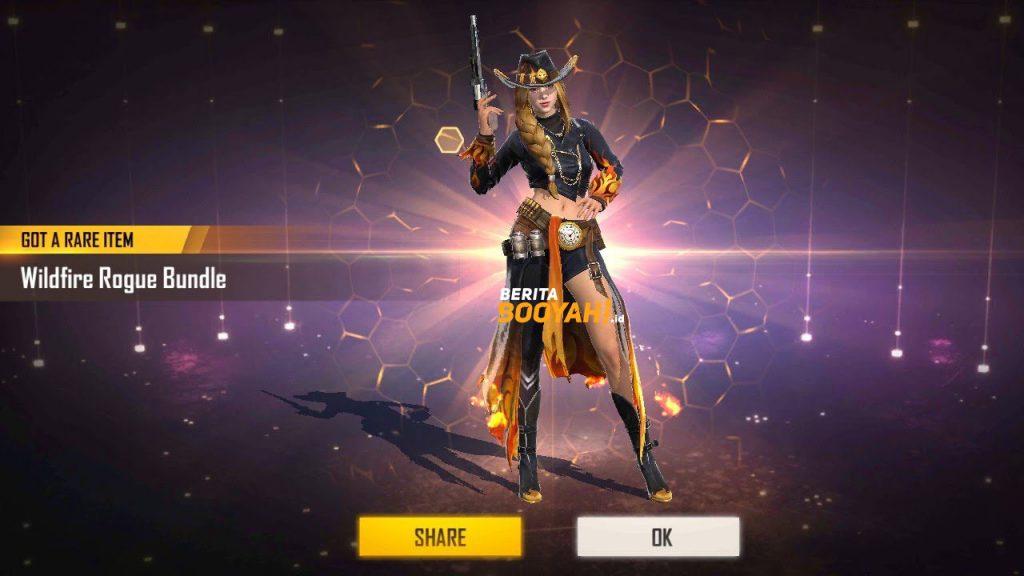 Meanwhile, the Wildfire Rogue bundle is a bundle for female characters with a cowboy-like appearance. What's more, this bundle has the feel of a cowboy.
In your opinion, Buddy Booyah himself, how about this Wildfire Rogue bundle? Don't forget to join the latest Collection Party event that will be at Free Fire tomorrow!
---
Don't want to miss a series of other interesting information about Free Fire? Don't forget to follow Tiktok, Instagram, Facebook, and YouTube from Booyah News!