Originally posted on February 14, 2021 @ 11:56 AM
There is one of the Leaks of the Free Fire 3 Level Discount FF Event, we haven't confirmed it is present on the Indonesian server or not. But from here, we will have a chance to experience some new leaks of what events are being presented now.
Maybe one of these new events too, can make you more enthusiastic to play the Free Fire game. Just like those present at the Booyah Cinta Valentine's Schedule Event, where you can get lots of cool prizes there.
Then make sure that Operation Cobra Free Fire will appear in this game soon. You only need to wait a few days, you will also see a new event which turns out to be full of new things to try with the players.
Don't ignore one of these Free Fire 3 Tier Discount FF Event Leaks. Because of the events presented, it is very interesting to try and play with all of you right now.
Free Fire 3 Tier Discount FF Event Leaks
In the leaks that are present in this new event, we will indeed be attending one of the big discount events. Where at the beginning you will get a random discount, then later after getting the discount it is directly entered into the purchase item.
So in this new Event section, we will be given 3 levels at the discount event. Even though at the beginning we were similar to the Mystery Shop Free Fire, when we played in this event, the contents of the event would be different.
In this first part, we will be able to get the main item One of the sales in the event. Use Diamond, to buy the item and you can buy several other items on the right.
This discount will work, on all the items we buy in the event and of course all things like this are indeed quite profitable for us to use well.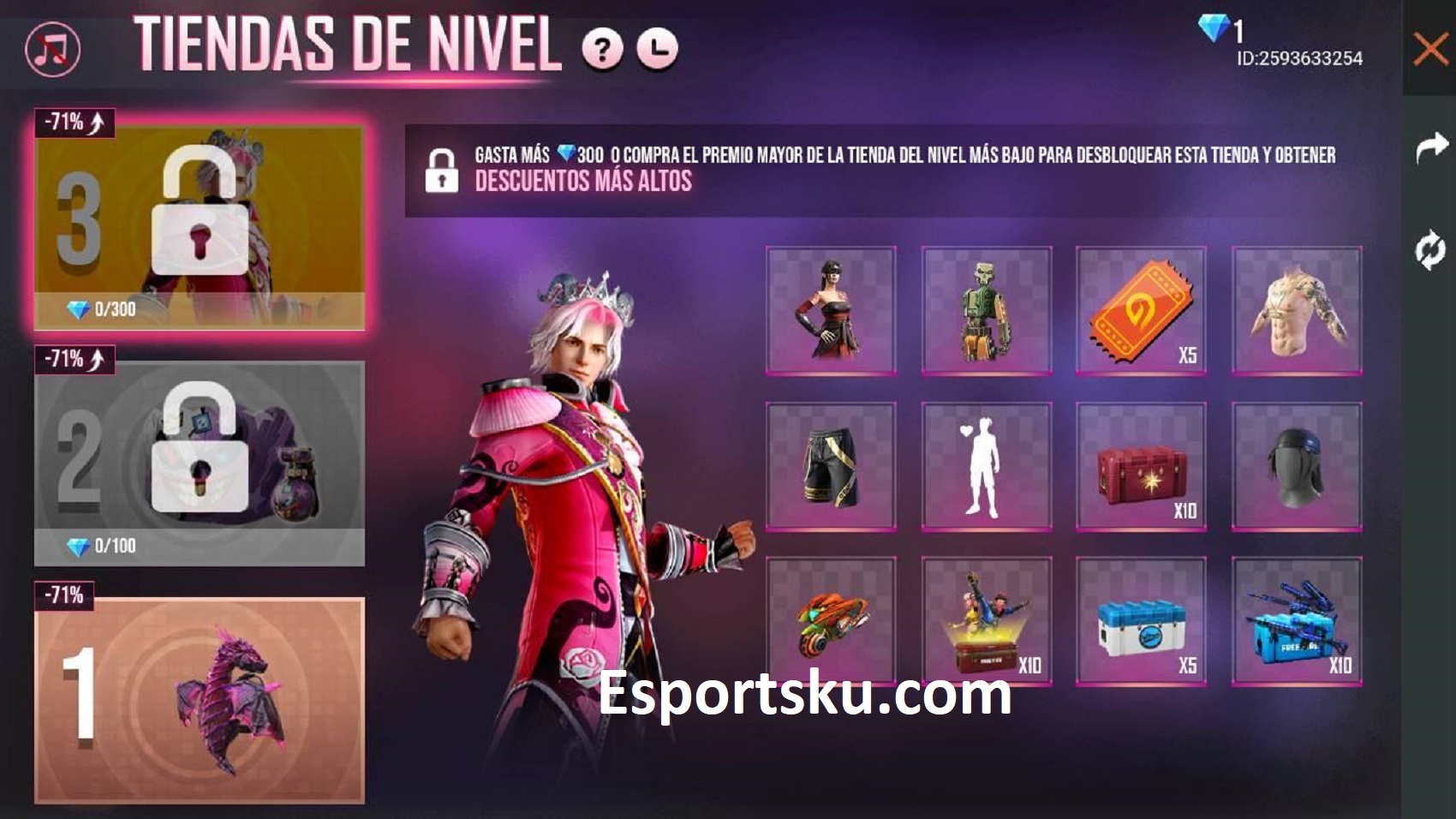 Then don't forget, if you follow the event process well, items at level 2 and 3 can be unlocked. For Level 2, you have to spend up to 100 Diamonds and that's quite a lot.
And at this 3rd level, you can see for yourself if it takes up to 300 Diamonds to unlock that level later. So in a way like in this event, you need to prepare a lot of diamonds.
Don't worry, the main item at that level will still be counted to open the next stage. So of course we will have a fairly large profit, when participating in this event.
Don't ignore all that, because this latest event is also very interesting to try. If it's been presented to Free Fire, then you really shouldn't miss missing this newest event, which is pretty cool.
Surely all of these items, give a price that is cheap enough for us to get directly.
Also Read: Mister Sweetheart Faded Wheel Free Fire (FF) Bundle Prediction
Also Read: FF Execution Soulless Bundle Review By Rendy Rangers Free Fire
Also Read: How to Restore Banned and Lost FF Account Free Fire!
Also Read: 10 Things That Annoy FF Players When Playing Free Fire
From the news about the Free Fire 3 Tier Discount FF Event Leak, maybe we can prepare for this later. Don't let you miss out, all these new events are really pretty good.
Moreover, you can also know how to get the skin of Bat Booyah Day which is quite interesting. Of course, with that, you really can't miss some of the other new events that will be coming soon in this game.
---
Especially in the Follow Instagram section of Kabargokil, you have to follow it so you don't miss all the new updates from this game too. Because every day, the Free Fire game will update the latest events and info for all of us.