Originally posted on March 1, 2021 @ 3:44 PM
It turns out that there is a Leaked FF Cruel Destroyer Free Fire Eye Skin, this is one of the Skins that is of course interesting to see. Even you guys will also feel like it, if the skin is present on the indo server right now.
Moreover, what we know from the new events of the Free Fire game too, of course there are quite a lot and you can wait for their presence. All the events that appear in the Free Fire game now, you shouldn't miss it either.
Because indeed what we know is how to get Famas Swagger Skin in Free Fire, we can still try to get it too. Of course that way, we won't be able to miss all the fun that is presented at these cool events.
Especially in a FF Cruel Destroyer Free Fire Eye Skin Leak, maybe you will also be interested in the Skin later. Because this skin is presented, it is indeed quite interesting for us to try later.
FF Cruel Destroyer Free Fire Eye Skin Leaks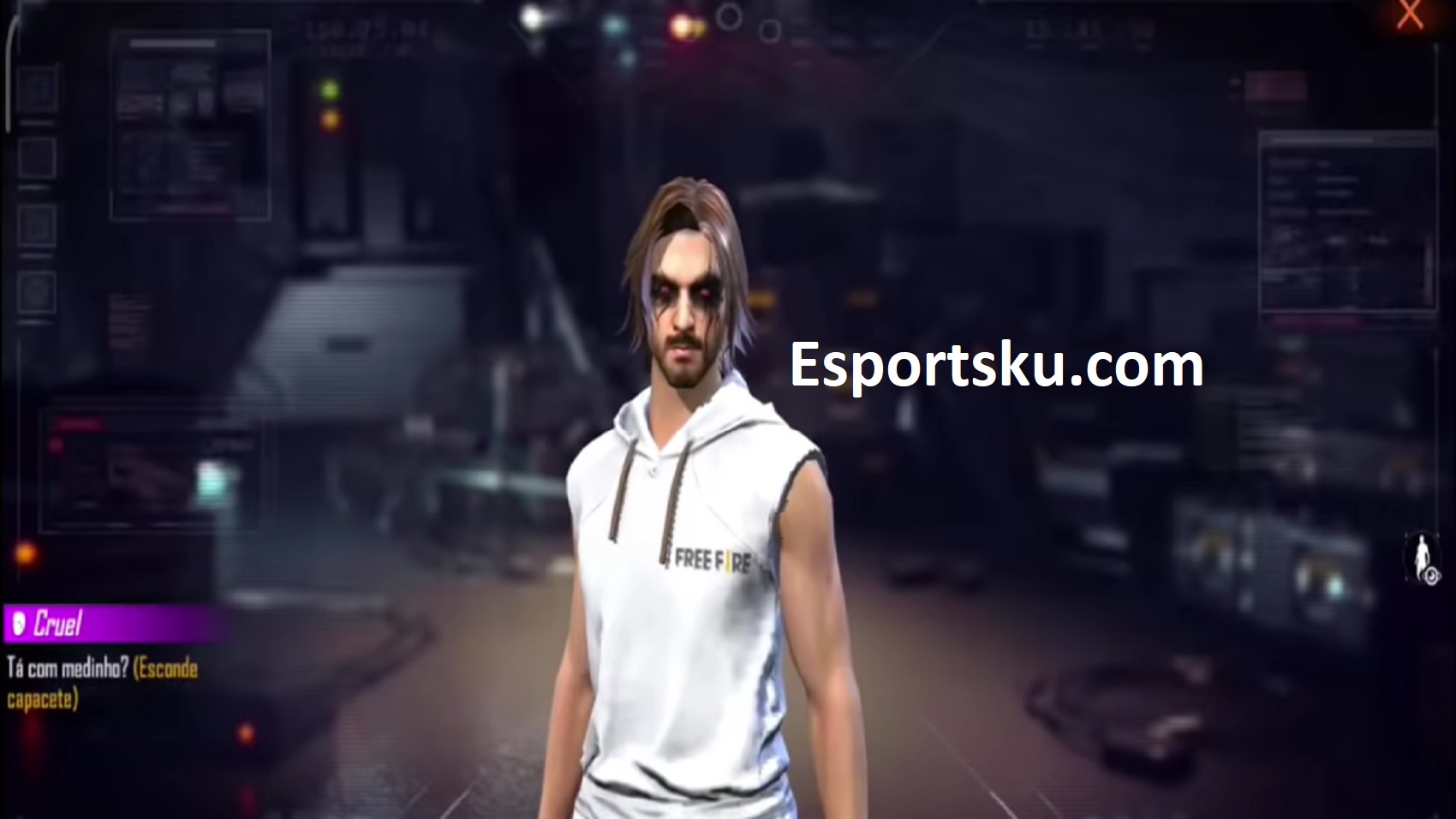 For the current update, there is really nothing interesting that we should miss. Where from the OB26 Free Fire Update which was present yesterday, it has become proof that there are many new skin and bundle update patches for the next one.
After the Operation Cobra Event ends, we will also have one more new event that is quite a lot. Not only that, we also don't forget, if for example there is another new skin leak from Eyes, this one is quite scary.
So from the new Skin on the Eye, it has the name Cruel. Even so, but rumors say that this is Cruel Destroyer's newest Eye Skin. Where all the enemies who have seen this eye will be directly targeted and die quickly too.
Of course, this is a skin that will be later, we shouldn't ignore it either. From this appearance too, we can see that this new skin has sharp red eyes and the white part changes to black.
Then on the outside of the eye skin, we can also see a trace of infection or a crack on the face. Of course, this is what makes the skin pretty cool and very dangerous for us to use later.
This uncontrollable power, will probably be the deadliest killer in the match. So maybe later you will be interested too, to be able to get the power of this newest Eye Skin.
Surely with such strength, you will not be easily defeated by existing enemies. Because of all the power this Eye exerts, there must be an adverse effect on the user.
So, how is it? Are you all interested in having this cool Skin? Of course you want it and maybe that's the coolest skin choice for the eyes right now.
Also Read: How to Get Cobra Free Fire (FF) Special Parasute Skin
So, for those of us who already know the FF Cruel Destroyer Free Fire Eye Skin Leak, of course if you have this skin, your appearance will be cool when you compete and win against all difficult enemies from that match as well.
Not only that, we can also take advantage of some interesting things in this game. Also understand the ability of the Free Fire Flanker Role now, so that later when you compete you can become stronger and won't be easily defeated.
---
Want to know what's new about this Free Fire game? Come on, let's just follow Instagram, news, right now. Of course it will give a lot of profit, for those of you who want to know what are the next new events in this game.