Are you true PUBG Mobile game lovers but your cellphone is broken or there are other problems? Calm down, this is how to play PUBG Mobile on PC!
Maybe some of you are wondering "Can you play PUBG Mobile on PC?" the answer is of course it can.
PUBGM is like other mobile games, that is, it can still be played on a PC, but there are some conditions that you must meet.
READ ALSO: Latest PUBG Mobile Premium Crate Leaks, August 2021
The conditions are quite general and easy for you to do, here's the complete method play PUBG Mobile on PC.
Use Emulator
The first requirement that you have to fulfill is to have a PC and then you must download any emulator, such as GameLoop, BlueStack and so on.
If the next step is to download the PUBG Mobile game on the emulator, the procedure is the same as when you download the game on a new cellphone.
Then login to your PUBGM account using social media or something else and done, you can play the PUBGM game on PC.
Must Setting Everything!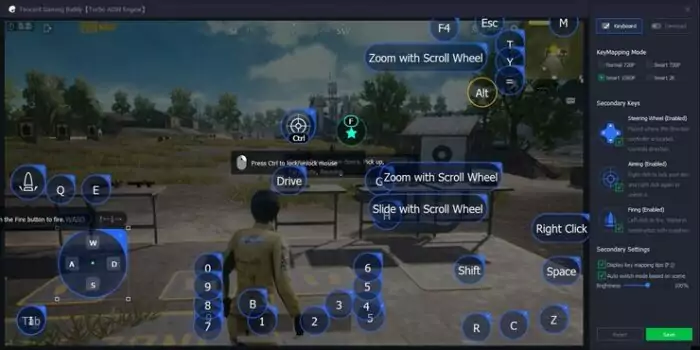 If you have downloaded and just played, then the last step is to set everything up, which means setting the buttons on PUBG Mobile with your keyboard + mouse.
This is done so that you are not confused when shooting opponents, opening doors, getting into cars and so on.
Isn't it easy to play PUBG Mobile on PC? What are you waiting for, just follow the step by step above if you want to try PUBG Mobile on a computer/laptop!
Don't forget to visit the SPIN Website for other latest updates, and follow our Instagram and Youtube.