Hi Buddy Booyah!
Starting the game in Battle Royale Free Fire mode, all players placed in one plane are allowed to determine the place and time to go down to the drop zone that has been determined for looting.
One interesting thing about this moment is the plane's flight path, which has an erratic position and direction. Not infrequently, the plane's flight path looks strange, because it leans more to one side of the map. This makes it difficult for many players to reach the intended drop zone.
Also Read: ONIC.FELIX4YOU Tells Your First Impression of Playing in FFML Season IV Division 1!
Also Read: Combining Vital Statistics, MP5 Meta Lava Is More Overpowered in Free Fire (FF)?
Seeing this, Berita Booyah wants to give easy tips to get to the destination drop zone that is far from the plane's path. Curious about the tips? Let's see the review below!
Define Secure Checkpoint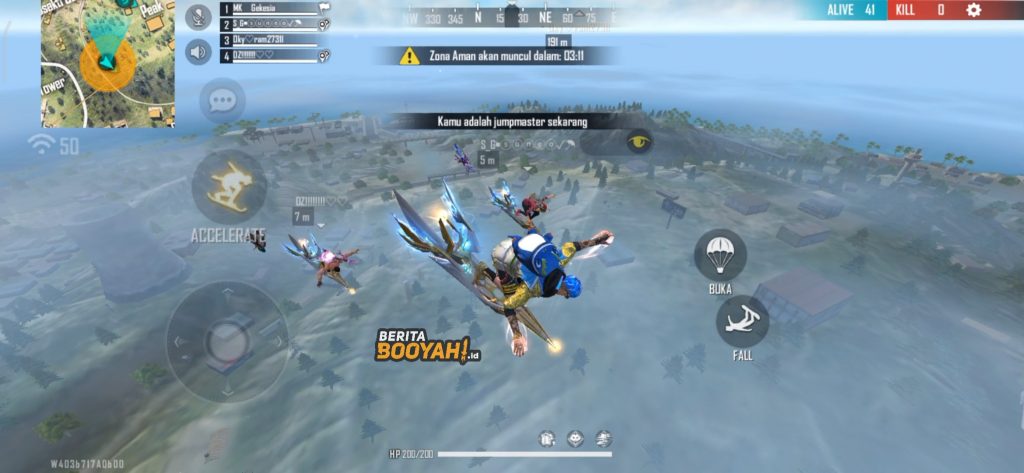 Checkpoint is a stopover point that can be an alternative drop zone before heading to the main drop zone. The term checkpoint can also be interpreted as a special place that is the destination in the next rotation after completing looting in the drop zone of choice.
If the plane does not reach the drop zone that you have set, then getting off at a certain place that can be reached quickly and safely is something you must do. This method is wiser than forcing yourself down to a faraway place.
Short and Fast Loot While Rotating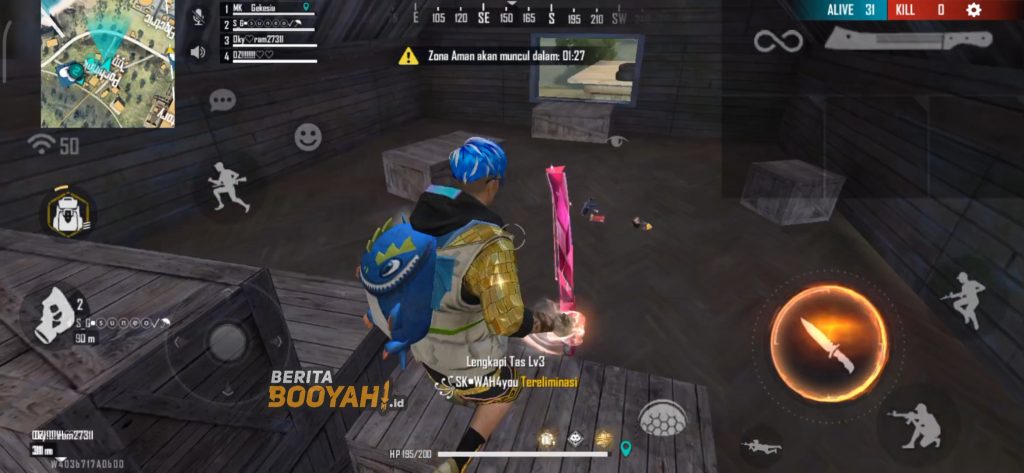 When Buddy Booyah has determined an alternative checkpoint or drop zone, then there's nothing wrong with short and fast looting while moving to your destination. This is so that Buddy Booyah has additional resources, as well as anticipation if you have to deal with enemies suddenly.
If you don't meet the enemy, then short looting in the alternative drop zone will enrich the resources that Buddy Booyah has, which of course can be used when entering the mid and late game phases.
Take advantage of Vehicle, Zipline, and Launchpad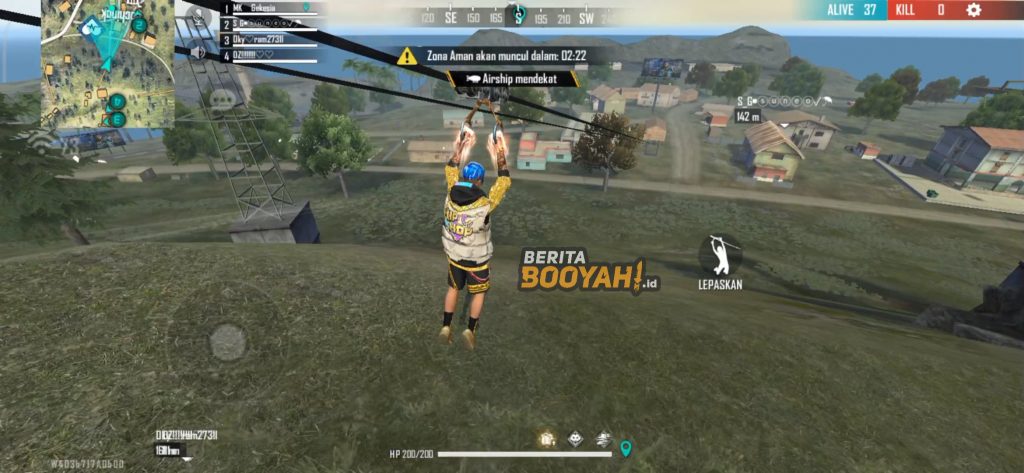 To make it easier to move to the drop zone of choice, Buddy Booyah also takes advantage of various features in the Free Fire game that can shorten the distance traveled and the time to travel that distance when rotating. These features are Vehicle, Zipline, and Lauchpad.
Vehicle is the most flexible feature because it is easy to find and faster to move anywhere. As for the Zipline and Launchpad, their position is engraved in a certain place, so Buddy Booyah must use them carefully in order to reduce the time and distance to reach the predetermined drop zone.
Those are some tips that can help Buddy Booyah to get to the drop zone even though the plane path is less supportive. Does Buddy Booyah have another way to get to your favorite loot site?
---
Don't want to miss a series of other interesting information about Free Fire? Don't forget to follow TikTok, Instagram, Facebook, and YouTube from Booyah News!