Hi Buddy Booyah!
Various alternating events are present at Free Fire. Not only free ones, new events are also available in paid events by presenting interesting and varied concepts, of course.
The newest event that will be coming to Free Fire today, Dragon Gate FF is one example! Yep, this new event will later present the Winning Spirit Free Fire bundle.
Also Read: Becoming Interested by Players, This is the Specialty of FF Gun Skins!
Also Read: Incubator Rebel Academy FF is Back on Free Fire!
Want to know more about the Dragon Gate FF event and the appearance of the Winning Spirit Free Fire bundle that will soon be coming to Free Fire? Check out this article to find out more!
Bundle Winning Spirit FF Dragon GateFree Fire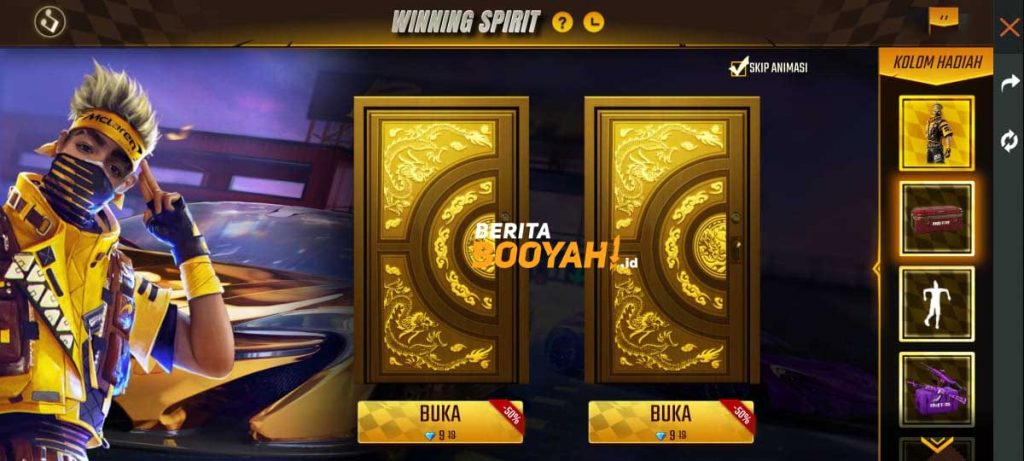 As the name suggests, the Dragon Gate event will present a new event where Buddy Booyah must choose and guess which door has the main prize in it.
Coming from today, 29 July to 5 August 2021, for Buddy Booyah who is curious, here are the provisions for the Dragon Gate event in Free Fire (FF).
Choose one of the prizes to be the main prize
To open the door, Buddy Booyah must use Diamond
The grand prize will be at one of the doors
Buddy Booyah has the opportunity to get the main prize in the first to seventh Spin or definitely get the main prize in the eighth Spin
Spin price will increase along with the number of Spins you do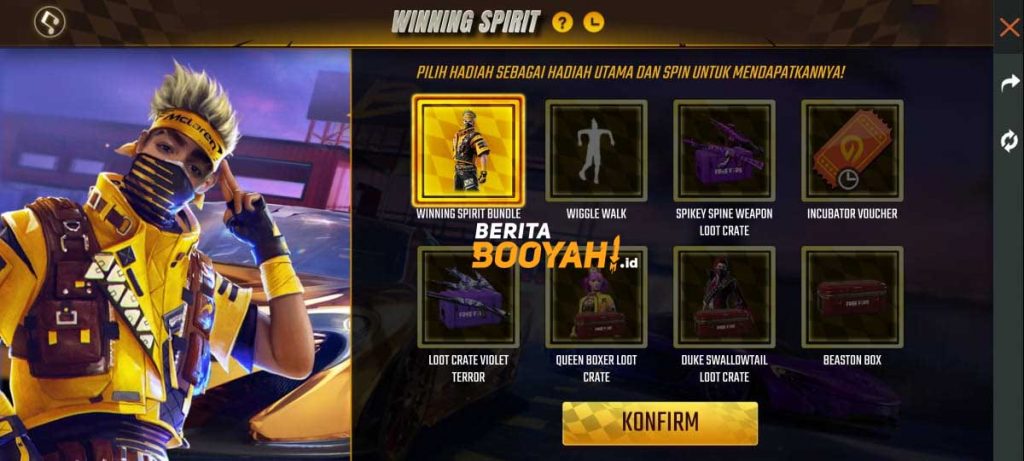 You can choose various items, Buddy Booyah, to be the main prize in this Dragon Gate event. One of them, of course, is the Winning Spirit Free Fire (FF) bundle.
If you are lucky, Buddy Booyah will be able to get this Winning Spirit FF bundle for only 9 Diamonds. Even so, if it's not hockey, Buddy Booyah will definitely get this bundle in the eighth Spin.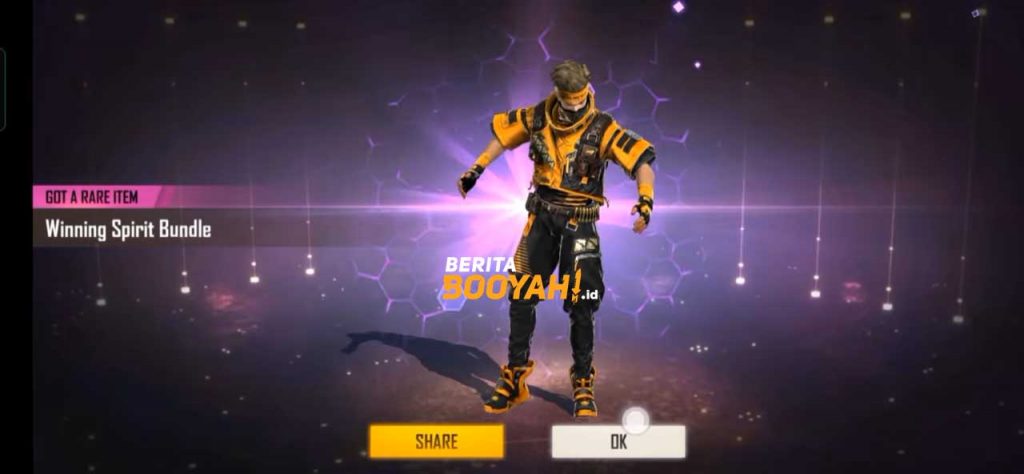 Meanwhile, the Winning Spirit FF bundle is a pair bundle of the Winning Soul FF bundle. Having the same look and theme, these two bundles are bundles that enliven the Free Fire x McLaren collaboration.
So, is Buddy Booyah impatient to get the Winning Spirit bundle in the Dragon Gate Free Fire (FF) event which starts today?
---
Don't want to miss a series of other interesting information about Free Fire? Don't forget to follow Tiktok, Instagram, Facebook, and YouTubefrom Booyah News!