Download Nicoo FF APK, Can You Have All Skins For Free!?
Free Fire (FF) offers a variety of items that Spinners can collect, ranging from vehicle skins, weapons, parachutes, bags and even exclusive skin bundles.
Of course, collecting these items is fun, but often players have to spend a lot of money to be able to get these items.
Therefore, many FF players want to find other ways to enjoy the collection of skins in the game without having to dig into their wallets.
One alternative way that is currently often considered by players is to download the Nicoo FF APK!
Also Read: How to Make Apple iPhone Logo on FF Account, Android Can?
Also Read: This Unicode Space Code Can Create Empty FF Account Names!
Nicoo FF is an application designed for Free Fire players that allows players to change the lobby background and even bundle skins.
Some of the things this APK has to offer are:
Play the new background menu
Parachute Skins
Backpack
hat skins
Gun Skins
Costume
Mask
Skyboard
Vehicle Skins
New skins in every update
Really Get Skins?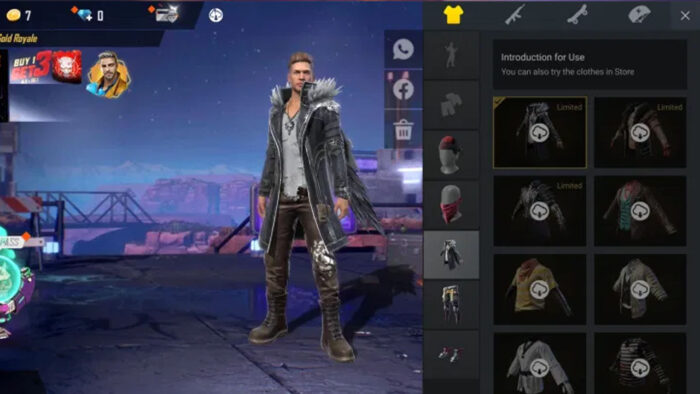 Indeed, after seeing a review of this application, the Nicoo FF APK can indeed give players access to a lot of exclusive skin options, but with exceptions.
The skins that Spinners use will only be visible to you and other players will not be able to see them.
Also Read: Download APK P King Hack FF, Can Access Sultan Account?
So if the main goal of players to download this application is to be able to show off skins to their friends, it will not work.
Can Get Tired!
In addition, please note that using this application can make the player's FF account banned!
The reason is, the Free Fire (FF) anti-cheat system prohibits players from using third-party applications that change files in the game, and Nicoo FF does just that.
If the anti-cheat system detects this activity, your account could be permanently banned!
Therefore, we urge players not to use this application, because the risk you receive is very large.
Also Read: There's a Blueprint: Free Killspark Shinobi in the FF Top Up Bonus!
Don't forget to visit SPIN Website for other latest updates, and follow Instagram and Youtube we.