Recently, there have been a lot of searches for an application (APK) called Top Up Codashop FF Free Rp. 0. Actually, what is the use of this application?
Basically, this application tries to imitate the Codashop website where players can top up Diamonds according to the amount you want.
It's just that the difference with the official Codashop website, this APK promises to give free Diamonds to players using the mod system.
Also Read: Cool Free Fire (FF) Symbol Create Account & Guild Name! Rare!
The mod will inject Diamonds into your FF account, so you could say this APK is similar to a Diamond generator.
Codashop FF APK Free Rp 0 work?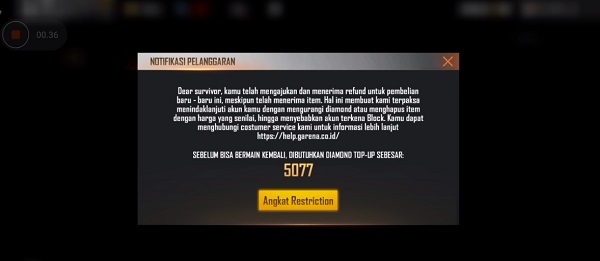 In early 2021, the Free Fire development team has eradicated illegal Diamond top ups.
If players top up Diamonds illegally or use Diamond generators, FF's anti-cheat system will be able to detect them immediately.
As a result, the player's Diamond will turn red. Red diamonds can be considered as Diamonds in negative numbers.
Also Read: Download APK P King Hack FF, Can Access Sultan Account?
Also Read: How to Make an Apple iPhone Logo on a FF Account, Can Android?
This means that players are in debt to Free FIre and must legally top up Diamonds so that Diamonds don't turn red again.
Therefore, SPIN Esports urges players not to use the Rp 0 Top Up application, because the risk is very big!
Don't forget to visit SPIN Website for more information, and follow the account Instagram and Youtube we.