Hi Buddy Booyah!
Starting from April 2021 yesterday, the Free Fire Community League, which is currently entering its third season, doesn't feel like it has entered the Grand Final round by getting the 12 best teams.
Free Fire Community League (FFCL) Season 3, starting from the League to Premier rounds, followed by hundreds of participating teams, will finally find out which team will come out the best.
Also Read: This 4 Free Fire Community Collaboration Presents an Online Ladies Tournament, Come on, Register now!
Also Read: Community Spotlight: Free Fire Majene Community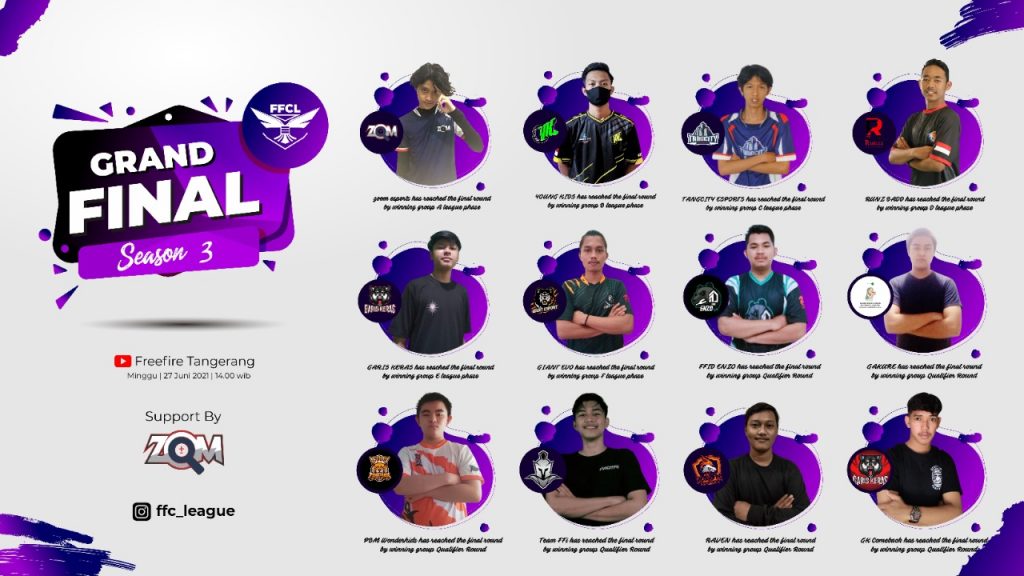 To be held on 27 June 2021, here are the 12 teams that managed to show good performance and qualify for the FFCL Season 3 Grand Final:
Zoom Esports
Young Kids
Tangcity Esports
Runz Badd Team
Hard-line
Giant Evo
FFID Enzo
Gakure
PBM Wonderkids
Team FFi
Raven
GK Comeback
For Buddy Booyah who wants to support your favorite team, Buddy Booyah can watch and provide live support because the Grand Final round will be broadcast live through the Free Fire Tangerang YouTube channel starting at 14.00 WIB.
---
Don't want to miss a series of other interesting information about Free Fire? Don't forget to follow Tiktok, Instagram, Facebook, and YouTube from Booyah News!