Hi Buddy Booyah!
Since its presence, the Evo Gun Skin Free Fire has given a new color to the exclusive Gun Skin line found in the Free Fire Game. To date, Free Fire has released 6 series of Evo Gun skins, and the newest one is XM8 – Destiny Guardian.
Like the Evo Gun Skin, XM8 Destiny Guardian brings advantages in terms of appearance and statistical power that other XM8 Gun Skins don't have. However, the large cost that must be spent to feel the power of this skin in its entirety is certainly burdensome for most players.
Also Read: Katana Thrash Metallic FF, New Summer Spin Prize Leak!
Also Read: You can get Cobra FF Motor Bike in Free Fire's Latest Top Up Bonus!
Therefore, on this occasion, Berita Booyah has several XM8 Gun Skins that can be used as alternative choices which are certainly not inferior to XM8 Destiny Guardian. Just take a look at the complete list below!
XM8 Lively Beast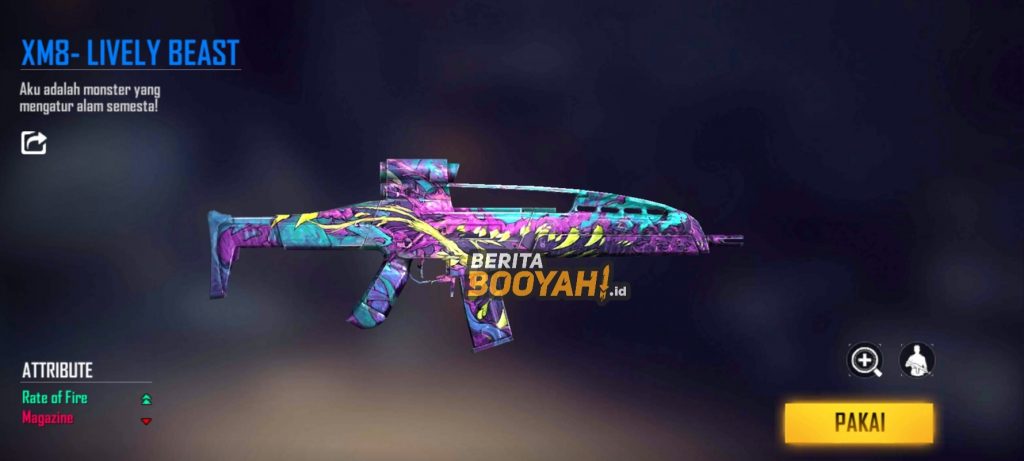 Statistics
Rate of Fire(++)
Magazines(-)
An increase of 2 points in the fire rate is a strong reason why the Commom Gun Skin XM8 Lively Beast is in demand by many Free Fire players. Moreover, the buff on the fire rate that XM8 received in the August Patch Update yesterday gave XM8 more power
From this Gun Skin comes quick shots that can turn off enemy movements. Supported by XM8's high accuracy attribute, of course the XM8 Lively Beast skin is more than enough to take to the battlefield.
XM8 – Abyssal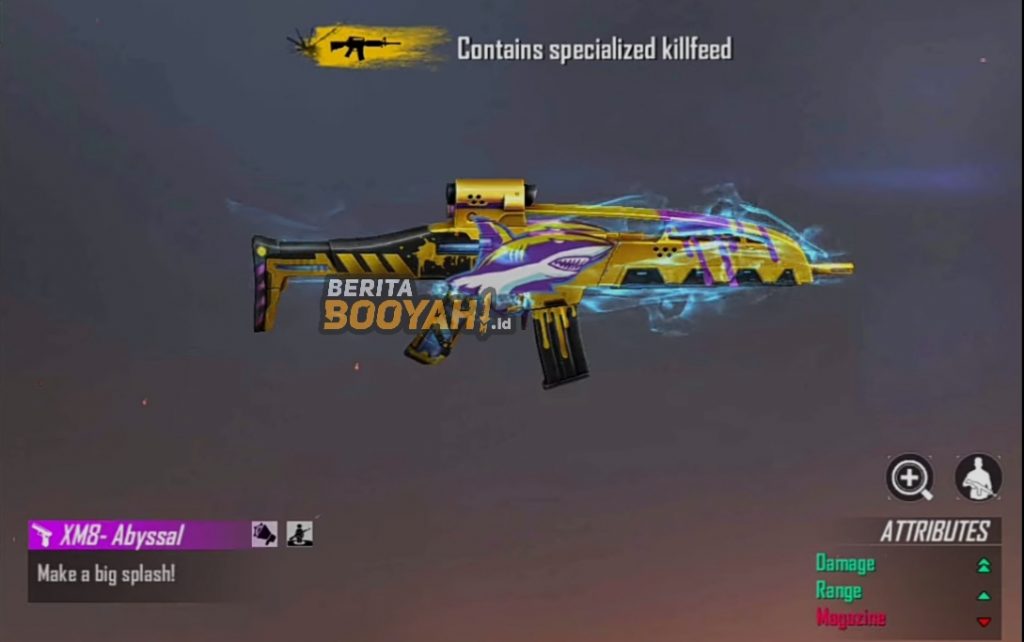 Statistics
Damage(++)
Range(+)
Magazines (-)
Next up is the XM8 Abyssal. This skin combines an increase of 2 points for Damage and 1 point in Range. This gives the XM8 a more stable lethal attack capability for long range combat.
XM8 itself has a fairly high default Damage and Recoil attribute. With the help of this skin, players don't need long to finish off enemies thanks to strong and stable damage.
XM8 – Fiery Pumpkin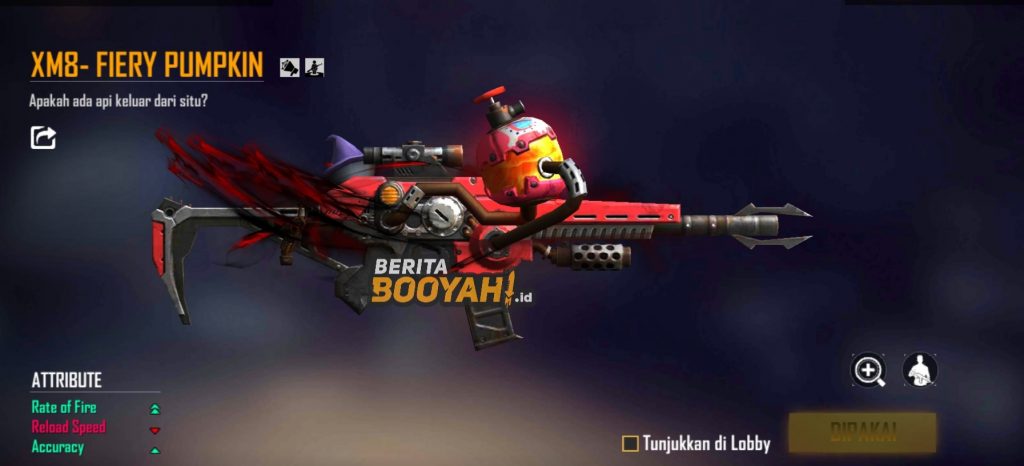 Statistics
Rate of Fire(++)
Accuracy(+)
Reload Speed(-)
Evil Pumpkin's incubator edition gun skin, XM8 Fiery Pumpkin also fills this list. Equipped with a combination of increased Fire Rate and Accuracy, this Gun Skin becomes a frightening specter for enemies thanks to the speed and accuracy of its attacks.
Coupled with the fire and recoil increase buffs that XM8 received in the August Patch Update, of course, XM8 Fiery Pumpkin has a stable and on point attack. In terms of damage, XM8 will never disappoint its users.
Even though the above list of Gun Skins is a competitor to XM8 Destiny Guardian, as an Evo Gun weapon with a myriad of advantages, XM8 Destiny Guardian still ranks as the best XM8 skin at this time.
Besides the three XM8 skins above, does Buddy Booyah have a favorite skin for other XM8?
---
Don't want to miss a series of other interesting information about Free Fire? Don't forget to follow Tiktok, Instagram, Facebook, and YouTube from Booyah News!