Hi Buddy Booyah!
Playing Free Fire is not only about armed combat between players. It takes a strategy and the right decision making in order to play optimally.
In the game, Buddy Booyah is faced with various situations that require quick decision-making. A simple example when determining the right moment to rush and close-range combat with the enemy.
Also Read: 5 Emotes with the Best Special Effects on Free Fire Booyah News Version!
Also Read: Mr. Waggor Becomes the Most Popular Free Fire (FF) Pet of the Year!
There are several moments that make Buddy Booyah do not need to be half-hearted to rush the enemy immediately. Curious about what moments are meant? Check out the full review below!
Knock Enemy During Long-Range Combat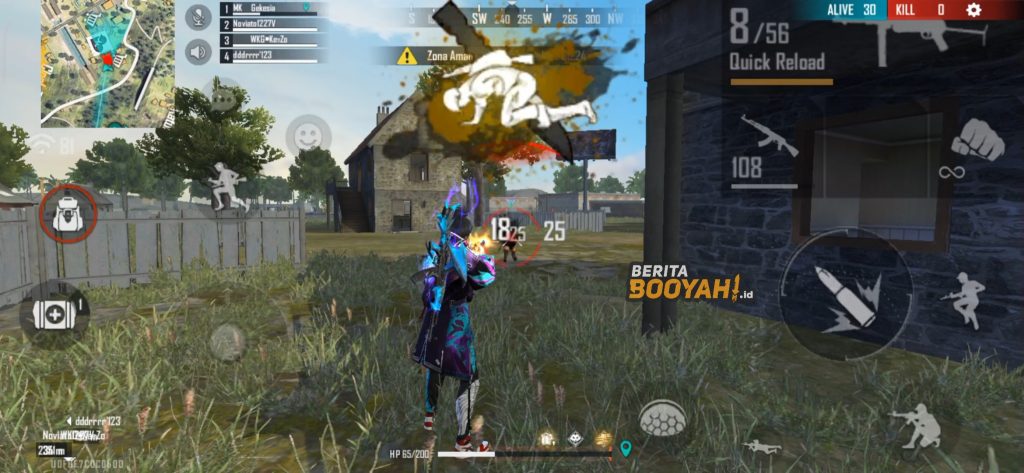 Most battles with enemies begin with long-range combat. The attack strength of each team will be tested. The success of dropping even killing some enemies during Long-Range Combat will make it easier to rush.
The enemy will panic and be torn apart when his teammates are knocked out many times, even being eliminated first. Therefore, don't be afraid to rush. Do not give the enemy a chance to heal and reset. Immediately do the rush and finish the fight.
Enemy Has Used Active Skill
At the current META, Chrono and Wukong skills are the active skills that are used by players the most. Both are troublesome skills in close combat. When setting up to rush, it's a good idea for Buddy to hold on for a while and lure the enemy to use their Active skills first.
The best way to force the enemy to use their active skills is to do long-range combat blindly and throw grenades.
The absence of active enemy skills increases the chances of Buddy Booyah winning the battle. Because, when rushing enemies and fighting at close range, the active skills that Buddy Booyah has will be very helpful.
Enemy Position Separated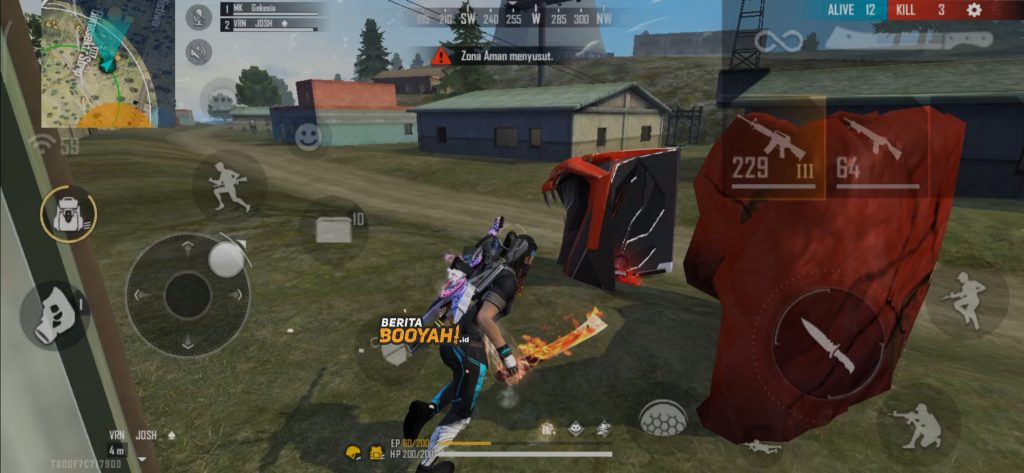 Often Buddy Booyah meets the enemy in a disadvantageous position, for example when the enemy commits a split position and separate from each other. If you are faced with an enemy with such conditions, then do not hesitate to rush to enemies who are fewer in number or easier to kill.
Usually, the position of other enemies will be easy to know because the enemy will try to provide a counterattack. Even though it doesn't flatten a whole squad, at least Buddy Booyah gets additional resources when looting and makes the enemy team limp.
If the three conditions above occur when Buddy Booyah is playing Free Fire, then don't hesitate to rush the enemy and finish the fight. Does Buddy Booyah have another best moment to launch an attack?
---
Don't want to miss a series of other interesting information about Free Fire? Don't forget to follow Tiktok, Instagram, Facebook, and YouTube from Booyah News!