Hi Buddy Booyah!
The FFML Season IV Division 2 event continues after reaching the Mid Season. The second half, of course, the competition of the teams in achieving perfect points is increasingly becoming a valuable thing.
Yesterday, 12 teams from POT A and C held the eighth day of the continuation of the FFML Season IV Division 2. Various surprises were still coloring the continuation of the FFML Season IV Division 2 tournament which was drawing to a close.
Also Read: Carnival Paradise FF Event Comes Bringing Chrono Top Scorers and Soccer Shirts!
Also Read: Have MAG-7 Hurricane Delivery FF for Free at the Moco Rebirth Event!
One of them is, G Throne who is back showing off the game off fire they. Even crazier, on Match Day 8 yesterday, it was recorded that they had successfully incised Booyah 3 times out of 6 matches they went through.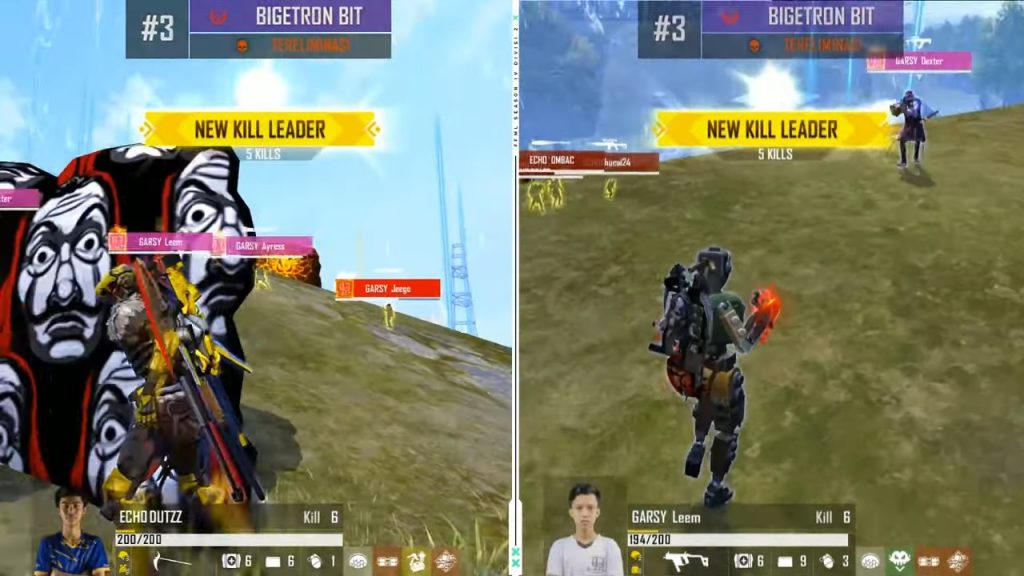 The following is a list of the teams that won Booyah on Match Day 8 FFML Season IV Division 2 yesterday:
Match 1 (Bermuda): G Arsy Esports
Match 2 (Kalahari): G Arsy Esports
Match 3 (Purgatory): ECHO Esports
Match 4 (Bermuda): West Bandits Esports
Match 5 (Kalahari): BOOM Esports
Match 6 (Purgatory): G Arsy Esports
The 3 Booyah obtained are certainly enough capital for the children of G Arsy Esports to become kings on Match Day 8 night.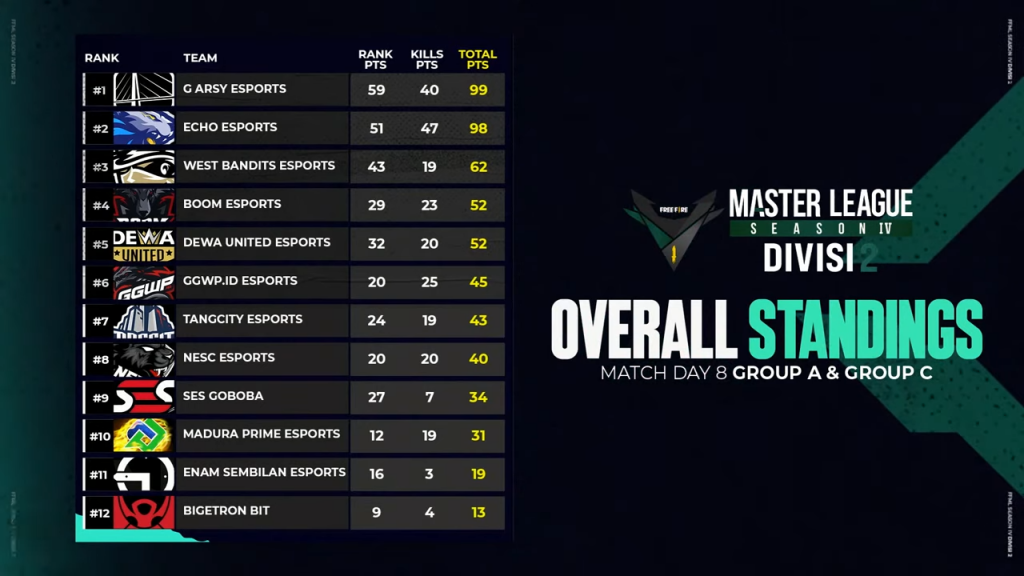 G Arsy Esports, which was at the top of the final standings with a final score of 99 points, was closely matched by a fellow POT team, Echo Esports with a score of 98. One point that made different results for ECHO Esports and G Arsy Esports.
At least, even though POT C is still topped by ECHO Esports, G Arsy Esports managed to cut the distance to overtake and take the top position. Meanwhile, yesterday's results in POT A still confirmed Dewa United Esports' position as the leader.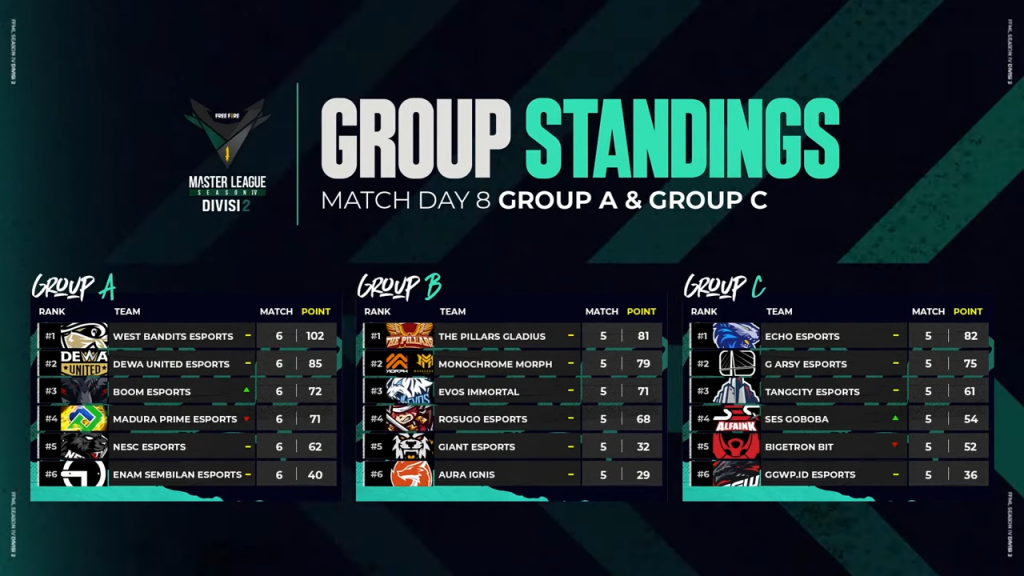 With a few more matches left, it will be interesting to see which teams will emerge as champions in each POT. Support your favorite team in FFML Season IV Division 2 at YouTube, Facebook Live, and Booyah Live from FF Esports ID!
---
Don't want to miss a series of other interesting information about Free Fire? Don't forget to follow Tiktok, Instagram, Facebook, and YouTube from Booyah News!