After various rumors spread among the Free Fire (FF) community, it has finally been confirmed that SCAR Megalodon Alpha will be back at the Faded Wheel event!
For those of you who don't know, SCAR Megalodon is an iconic evo gun that is in great demand by many FF players.
The gun skin in was first released on Faded Wheel in January as part of the Cobra event at the time.
Also Read: Pet Duck Dr. Beanie Comes Free at FF Top Up Bonus!
Since this weapon skin is very much liked by players, many seem to have requested that SCAR Megalodon be present for retrieval, and it seems that request has been fulfilled.
SCAR Megalodon is here again!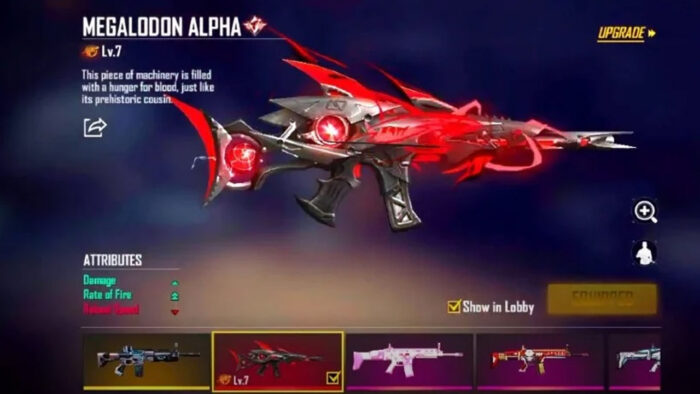 As reported by beritabooyah.id, Spinners will be able to get SCAR Megalodon Alpha on Faded Wheel starting on July 11, 2021!
Faded Wheel is one of the spin events in Luck Royale, and there will be 10 different prizes on offer, and players must remove 2 gifts that you don't want before spinning.
Players can spin up to 8 times. If you do all the spins, you are guaranteed to get the desired Megalodon SCAR.
Also Read: How to Make Apple iPhone Logo on FF Account, Android Can?
Also Read: Cool Free Fire (FF) Symbol Create Account & Guild Name! Rare!
That's information about the return of SCAR Megalodon at Faded Wheel FF July 2021! Don't forget to visit SPIN Website for more information, and follow the account Instagram and Youtube we!