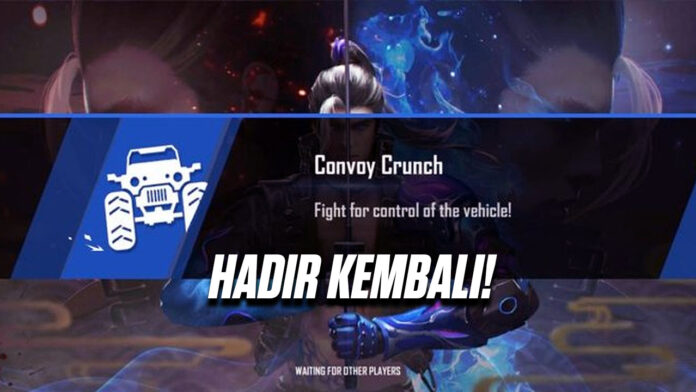 Good news for you Free Fire (FF) fans, because the Convoy Crunch mode will be back!
This game mode is brought specifically for the Free Fire x McLaren event which is currently running. Interestingly, there will be lots of cool prizes that players can get if they play this mode!
Previously, Convoy Crunch Mode was available on Advance Server Free Fire (FF) in July 2021.
Also Read: Get a Free McLaren Racing Backpack at the FF x McLaren Event!
As reported by beritabooyah.id, Convoy Crunch Mode will be in the game on July 31, 2021!
About Convoy Crunch Mode
For those of you who have never played Convoy Crunch mode, there will basically be 2 teams of 4 players; Invader team and Defender team.
The task of the Invader team is to destroy the monster truck that is moving towards the objective.
As for the Defender team, they must ensure that the vehicle will not be destroyed by the Invader team and can arrive at their destination.
Before the round starts, there will be 6 weapon options that players can choose from. These weapon options will be adjusted based on your role in the match.
Also Read: There is a Craftland Mode on Advance Server FF, You Can Make Your Own Map!
Also Read: Get 520 Diamonds for 15 thousand at the Less is More FF Event!
That's information about the return of the Convoy Crunch mode in Free Fire (FF)! Don't forget to visit SPIN Website for more information, and follow the account Instagram and Youtube we.
source link