Hi Buddy Booyah!
Recently, the MP5 has been under the spotlight because it is often the choice of long-range weapon to replace the best AR or SMG weapons for close-range weapons. The high range and accuracy attributes and the presence of the MP5-X are the main reasons behind the MP5's popularity.
To break the performance of the MP5, of course Buddy Booyah must carefully choose the best Gun Skin for this weapon. Among the many skins, of course, players have different assessments of MP5 skins.
Also Read: NGID Esports Roster Acquisition, Rans Esports Ready to Compete in FFML Season 4!
Also Read: EVOS Immortal, EVOS Esports Introduce Free Fire Second Division!
If Buddy Booyah is confused about choosing a Gun Skin for MP5, Buddy Booyah can try the 3 Gun Skin MP5 that News Booyah recommends below!
MP5 – Champion Boxer
Statistics
Damage (+)
Magazines (+)
Reload Speed ​​(-)
MP5 – Champion Boxer becomes the first Legendary Gun Skin MP5 in Free Fire. This skin comes with a 1 point increase in Damage and Magazine. As an SMG weapon that is intended as a melee weapon, Damage provides a very effective additional power.
The increase in Magazine makes Buddy Booyah not have to worry about running out of ammo when involved in a fight. With a large magazine, of course, a 1 point reduction in Reload Speed ​​is not that significant.
MP5 – Hipster Bunny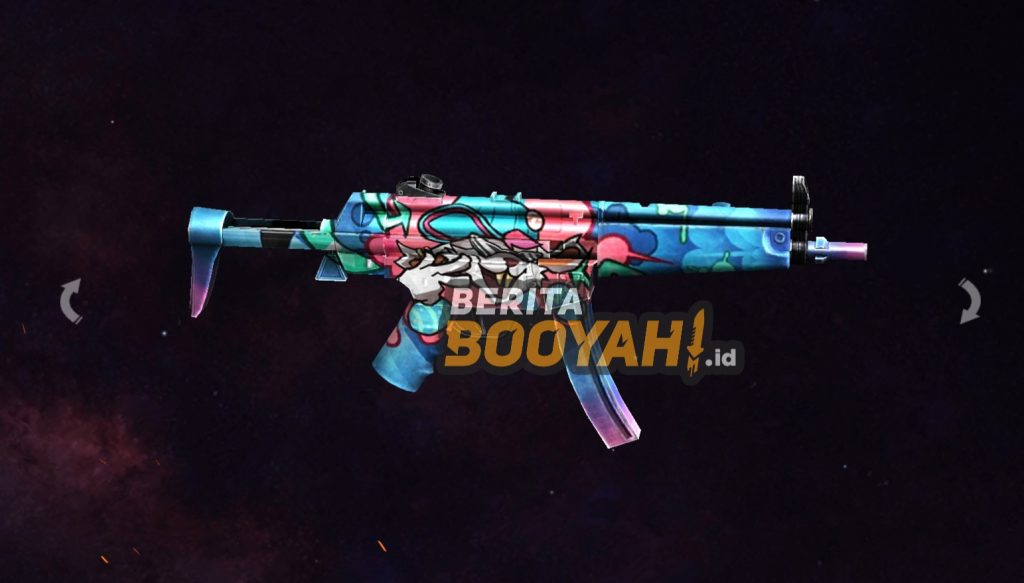 Statistics
Rate of Fire (+)
Accuracy (+)
Range (-)
The combination of Rate of Fire and Accuracy on MP5 – Hipster Bunny also feels very effective. MP5 itself is an SMG weapon with Fire Rate tall one. Combined with Accuracy, then Buddy Booyah's shot can target the target quickly and precisely.
Every bullet will hit the enemy for sure, and make the enemy not easily escape from Buddy Booyah's attack. Subtraction Magazine doesn't mean anything, because MP5 can be attached with Magazine attachments.
MP5 – Demolitionist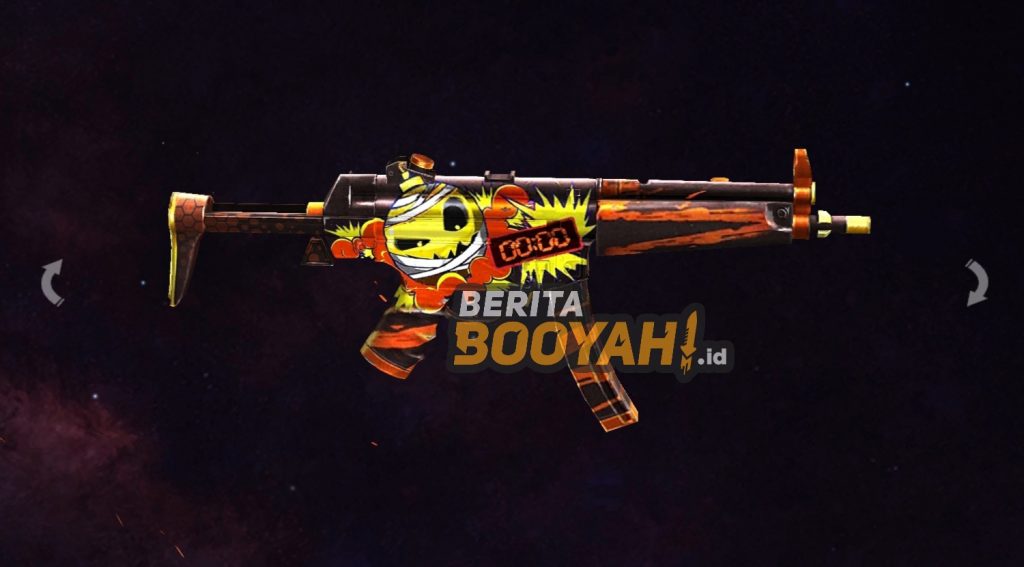 Statistics
Rate of Fire (+)
Magazines (+)
Range (-)
Finally, Berita Booyah also recommends MP5 – Demolitionist for Buddy Booyah. This skin carries a one point increase in Fire Rate and Magazine. Large ammunition combined with high firing speed, this skin can be relied on to eliminate enemies quickly.
Even though it reduces the range, it looks like this skin is still worth it to use As stated in the previous point, MP5 is an SMG with a very high Attribute Range. So, losing Range by one point does not necessarily reduce the effectiveness of this weapon.
---
Don't want to miss a series of other interesting information about Free Fire? Don't forget to follow Tiktok, Instagram, Facebook, and YouTube from Booyah News!