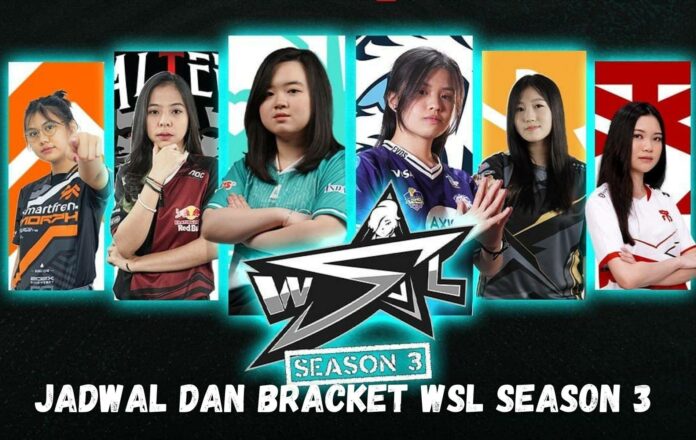 Complete WSL Season 3 Playoff Schedule and Brackets, RRQ and AE Meet!
In addition to the NMA Season 3 event, Mobile Legends has several tournaments that must be watched.
From the ladies' event, apart from the UniPin Ladies Series, the Woman Star League is also highly anticipated. Moreover, this is WSL Season 3 where the EVOS team won the previous two WSLs.
WSL Season 3 has entered the most stressful round, namely the Playoffs, where in three days it will be determined who will be the winner for this event. And here is the complete WSL Season 3 bracket and schedule.
READ ALSO: Gameplay and Release Date for New Wanwan MLBB Special MPL Skin
WSL Season 3 brackets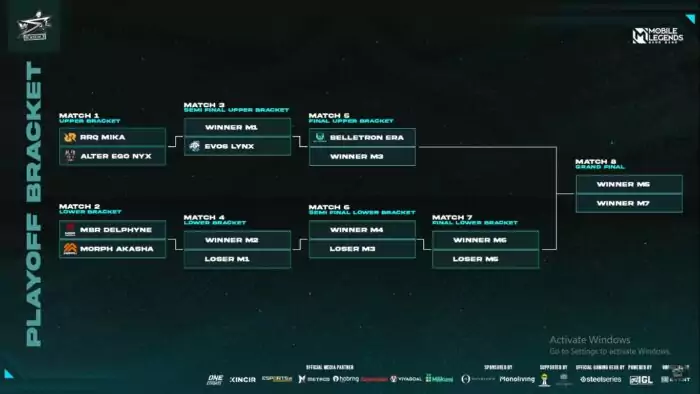 The WSL Season 3 bracket is quite unique where the first two ranks, namely EVOS Lynx and Belletron ERA will wait in the upper bracket round, EVOS will wait in the Upper Bracket Semifinals and Belletron will wait in the Upper Bracket Final.
WSL Season 3 Schedule
And here's the complete schedule for WSL Season 3 to the Grand Final
Friday 6 August 2021
Match 1: RRQ Mika Vs Alter Ego Nyx – 14.00 WIB
Match 2: MBR Delphyne Vs Morph Akasha – 16.00 WIB
Match 3: EVOS Lynx Vs RRQ Mika – 18.15 WIB
Saturday 7 August 2021
Match 4: Winner M2 Vs Alter Ego Nyx – 14.00 WIB
Match 2: Belletron ERA Vs Winner M3 – 16.00 WIB
Match 3: Winner M4 Vs Loser M3 – 18.15 WIB
Sunday 8 August 2021
Match 1: Winner M6 Vs Loser M5 – 14.00 WIB
Match 2: Winner M5 Vs Winner M7 – 17.00 WIB
That's the complete schedule and bracket for the WSL Season 3 playoffs. Many exciting matches have been presented on the first day. And will be more stressful in the following days. Which one are you looking forward to the most for the match?
---
Cheap MLBB Diamonds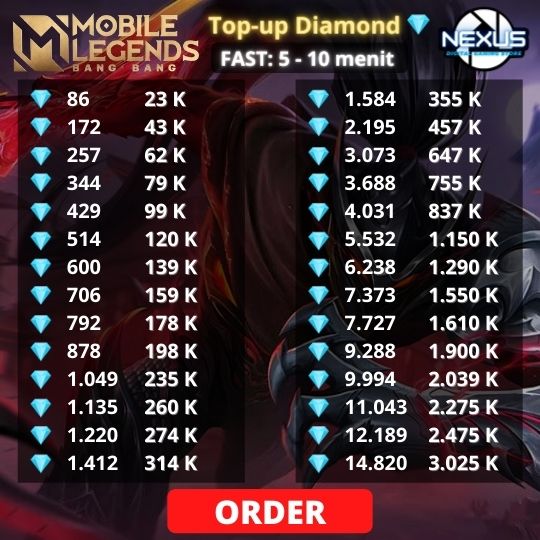 ---
For the first day, you can directly see the video below, the link.
READ ALSO: These 7 Heroes Become OP Because in Revamp Mobile Legends, Must Be Used!
Don't forget to visit the SPIN Website for other latest updates, and follow our Instagram and Youtube.
source link