Players must know Competitive Rulling FFML Free Fire Season IV Division 1 August 22, 2021, one of the most important recent announcements. Not only for the Tournament Team, but you still maintain good etiquette in celebrating the victory.
For now, maybe you will be immediately interested, and try some new events that you can try. Because the Tournament of the Free Fire game is still in progress, you must understand and may not miss the Live later.
Last time, players knew the Live Tournament FFML Season IV Free Fire Division 1, many teams performed the best in the game. Even because they are trying to keep winning, so they can continue and touch the bigger round.
But there is a Competitive Rulling FFML Free Fire Season IV Division 1 August 22, 2021, what actually is something like this. Even reportedly, all players must maintain etiquette while playing.
Check out the information in the article now.
Competitive Rulling FFML Free Fire Season IV Division 1 August 22, 2021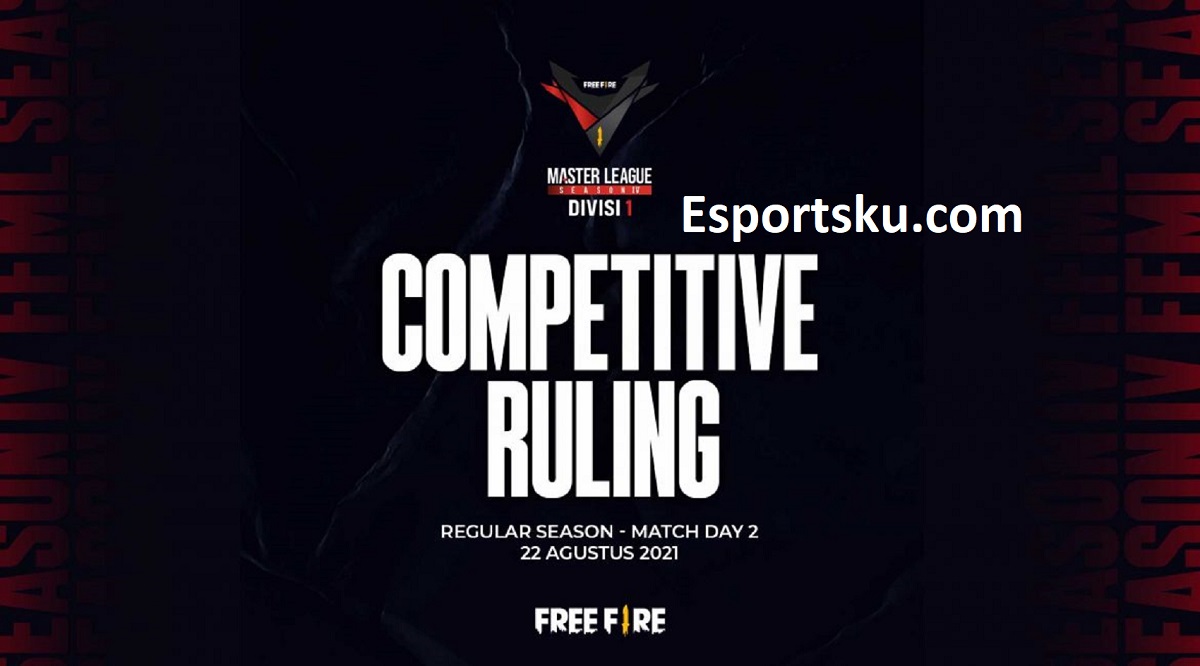 On August 22, 2021, Garena Free Fire released a new information called Competitive Rulling. Means a part of a Competitive Decision or a violation that occurred, because a Team member did something like this.
The type of violation is Insult / Defamation, even included in the type of unsportsmanlike treatment during this FFML. The foul was committed by SES Player Thanos from Team SES Alfaink, Regular Match Day 2 Division 1 First Round.
This violation occurs when there is an inappropriate celebration of the Player, because it is like a form of insult to the opponent. It's not that you can't celebrate, but of course there are limits and you shouldn't do things like that.
Because this FFML Tournament was performed live, many of the young players also saw it and the celebration was not appropriate. Until finally Garena gave the decision, giving punishment so as not to repeat it again.
Garena gave a sanction to Ses Thanos for a ban on playing for the next 4 Match Days, so that the SES Alfaink Team didn't have Thanos. Matches for 4 – 5 and 7-8, there should be no Ses Thanos because he is still in his sentence.
He can only play again, when he has reached Match Day 10, from 19 September 2021. Of course the punishment and a decision from Garena Free Fire right now is indeed one of the right choices.
This also reminds all of you to always maintain your Attitude, whether Tournament or not, you have to maintain good behavior. So that later you won't get into trouble, even get a heavy punishment like this.
Moreover, there are 7 reasons why Free Fire Accounts are Banned, because they violate things that you shouldn't do. This tournament was very heated and even gave rise to new champions in Divisions 1 and 2, you basically have to watch all of these things.
To know whether the team won or not, remember to always play sports and never insult the opposing team. Because you can get sanctions or violations, even if you are unlucky you can get temporarily banned.
After knowing the Competitive Rulling FFML Free Fire Season IV Division 1 August 22, 2021, you know why SES Thanos can't play. This is a decision from the FFML Tournament Team, of course it cannot be separated and you must understand it too.
You can also join in like this using the Free Fire Squad Tournament itself, but you must still use the right behavior. Do not let us later commit violations, because things are not good.
Keep visiting Kabargokil for the latest information, Follow our Kabargokil Instagram and YouTube news, too!