Look directly at the Comparison of Double vs AR Magazine Free Fire (FF), maybe you will find who is the best for us to use later. Moreover, for now, there are still various latest updates, all of which you may not have had time to try now.
Following every new item development in this game, will make us know more about which one is good or starting to decrease. Because later the player will also be able to find out, what the actual addition of the new item is like and why it can be too strong.
Like yesterday about Shotgun Can Be Installed Muzzle Free Fire, there is a new update which is a special attachment for Shogun weapons. Then there are still a variety of item features that you should try, so that you can better understand and get to know the battle items against the enemy.
Then for the Double vs AR Magazine Free Fire (FF) Comparison, we might see which attachment is the best. Let's help players to more easily face the enemy later.
Curious? we see the explanation in the article now.
Comparison of Double vs AR Magazine Free Fire (FF)
Double Magazine
We can say that this is the first Special Magazine in the Free Fire game, it is a Magazine that will add supporting stats. Double Magazine will give 2 statuses that will increase, from AR weapon holders or others.
The first statue is that the Reload Speed ​​is getting faster, of course we can already know that section if Double Magazine is useful. Then later for the next addition there is Ammo, but unfortunately not too much like the name of the attachment.
Even so this Magazine is still pretty good for some Weapons that need fast reloading, don't even need to count the time. Because a few seconds are immediately hit by a very fast reload, even our situation will immediately recover.
No need to be afraid anymore to run out of bullets and reload for a long time, just use this Magazine and Skin – Reload Speed ​​will not feel at all. But now the competitors have appeared, because there is another Magazine which is only for AR weapons.
AR Magazine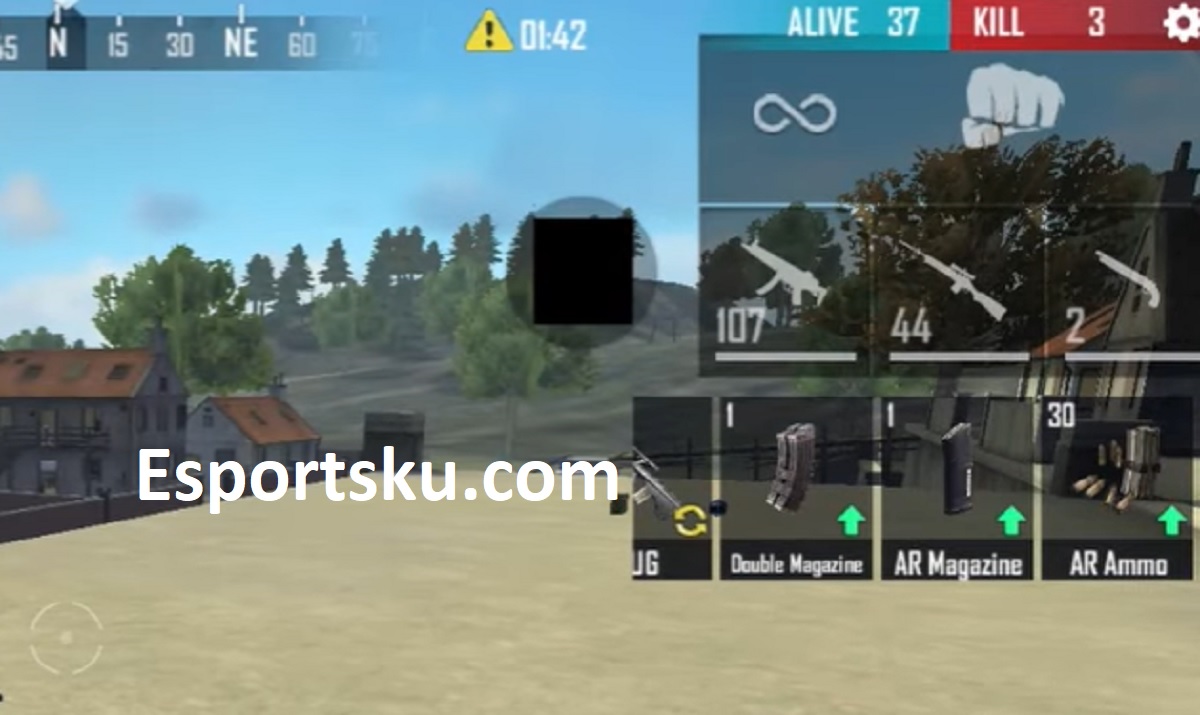 Present on a new item called Ar Magazine Free Fire, one of the updates that happened yesterday that provides a good opportunity. When you play using this AR Weapon and Magazine, some of the parts that are added can also be felt.
Remember that this Magazine can add Bullets, it is one of the first advantages that you can feel. The more bullets, the crazier we are in attacking the enemy later.
Then AR Magazine also provides an addition from within the Fire of Rate, this will make it easier for players to shoot faster than usual. But because of that power of course you have to spend a lot of Ammo, because the speed is not fair.
But because this is AR Magazine, it's most likely suitable for the various types that are present for us to try now with weapons with attachments.
Which is the best?
According to Kabargokil itself, the Magazine that we can use also depends on your usage. Indeed, you need the same Reload or Rate of Fire, everything really depends on your situation in the match later.
We can't force weapons that use AR Magazine or vice versa, you have to pay attention to everything now. So that the state of using weapons is not so complicated, there are also AR tablets that are not suitable for using special magazines or even both.
After knowing the Comparison of Double vs AR Magazine Free Fire (FF) and you can now know which one is the best. Take advantage of this attachment, make sure it matches the gameplay or your own way of playing too.
Because in the future it might be more difficult, especially when trying Tips for Gank Free Fire. Must have thorough preparation, so that you are not easily defeated.
Keep visiting Kabargokil for the latest information, Follow our Kabargokil Instagram and YouTube news, too!