Hi Buddy Booyah!
As of September 7, 2021, Free Fire officially released the newest Gun Skin series Incubator. It is MP5 Fatal Snarl FF which brings 4 exclusive skins for MP5. Its presence certainly adds to the variety of Gun Skin MP5 as well as a series of weapon incubators that are quite rare.
One of the Gun Skins that is part of the MP5 Fatal Snarl FF incubator is MP5 Meta Lava. This skin is quite interesting, because the increase in stats is considered overpower for an SMG weapon.
Also Read: This Row of New Views Starts the Excitement of the Moco Birth Event!
Also Read: Moco Awakening Will Coming Soon to Free Fire (FF)!
Seeing this, Berita Booyah would like to present an intensive discussion about how strong the Gun Skin MP5 Meta Lava FF is. Curious about the performance of this skin? Let's take a look at the full review below!
MP5 Statistics Details – Meta Lava FF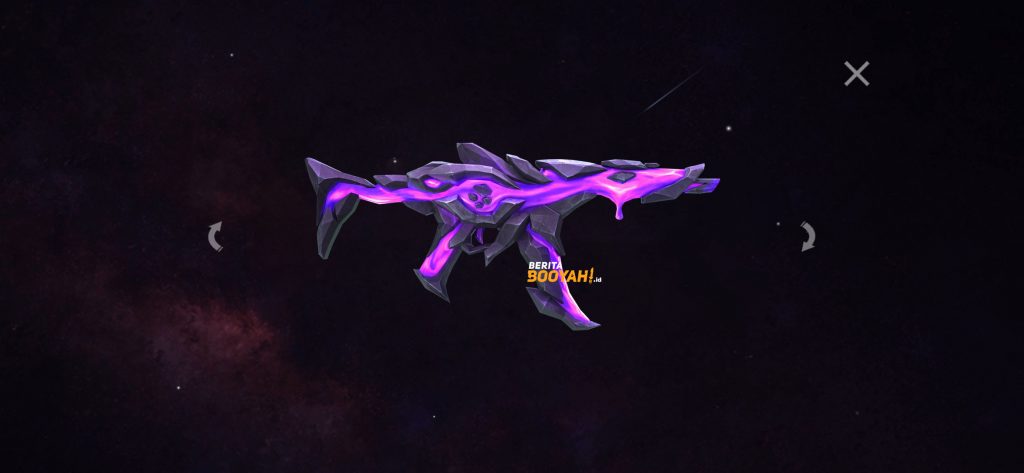 The following is a mix of statistical improvements that MP5 -Meta Lava FF brings.
Damage (+)
Armor Penetration (++)
Movement Speed(-)
This skin brings improvements Damage which of course provides a large additional power to the MP5. Each shot from the MP5 will be more lethal, especially when used in close combat.
On the other hand, an increase of 2 points of Armor Penetration complements the power of MP5 – Meta Lava FF. Armor Penetration is a vital statistic that focuses on damage to the enemy's vest and helmet. The ability to damage armor makes MP5 Damage more dominant to drain enemy HP.
The combination of Damage and Armor Penetration makes the skin very powerful. Ateibut Armor Penetration which erodes armor resistance pave the way for massive MP5 Damage to knock down enemies faster.
MP5 Meta Lava Worth Owning?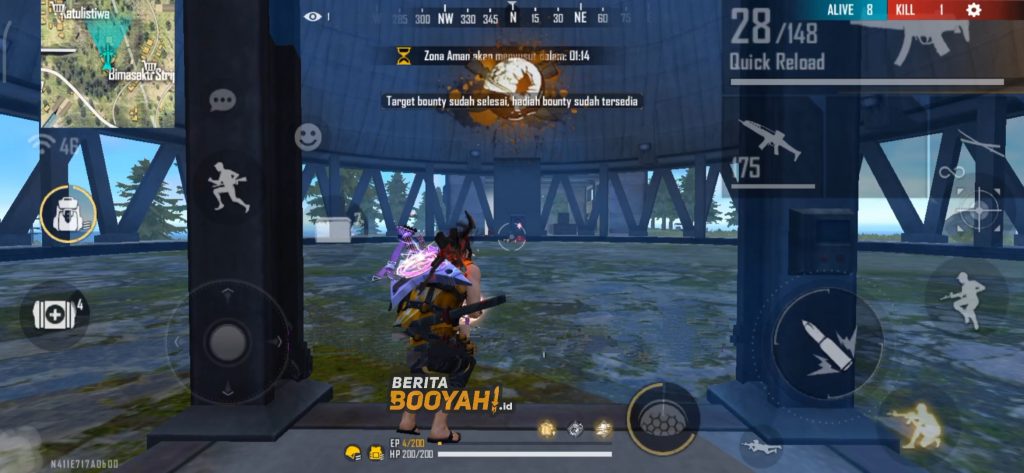 When it comes to Gun Skin choices, of course, it comes back to the choice of each player. However, Booyah News dared to say that MP5 -Meta Lava is worth it to have. This is inseparable from the strength of the stats, coupled with the fact that this skin is not the main prize, so the redemption price is slightly cheaper.
Even with a level 3 Vest and Helmet, the Penetration Attribute will deal high damage. This is very beneficial, considering that MP5 has a high default Range and Fire Rate attribute which certainly complements the effectiveness of MP5 Meta Lava FF when used in games.
That's a review of one of the Incubator MP5 Fatal Snarl FF skins, MP5 Meta Lava. Is Buddy Booyah interested in having this one skin? Or are you already eyeing other series from MP5 Fatal Snarl FF?
---
Don't want to miss a series of other interesting information about Free Fire? Don't forget to follow TikTok, Instagram, Facebook, and YouTube from Booyah News!