Hi Buddy Booyah!
Clash Squad FF, is one of the modes available in Free Fire. Unlike the Battle Royale mode, in Clash Squad mode there are only 2 teams and weapons are purchased with Gold, right? loot.
As one of the fashions that is quite popular, the presence of updates in Clash Squad mode, of course, is one thing that players have been waiting for. Later, in the August FF update, there will be an update about Clash Squad Free Fire!
Also Read:
Also Read:
Curious about what updates will be available on Free Fire in the August FF update later? The following Booyah News has a little leak about the update!
Can Request/Share Weapons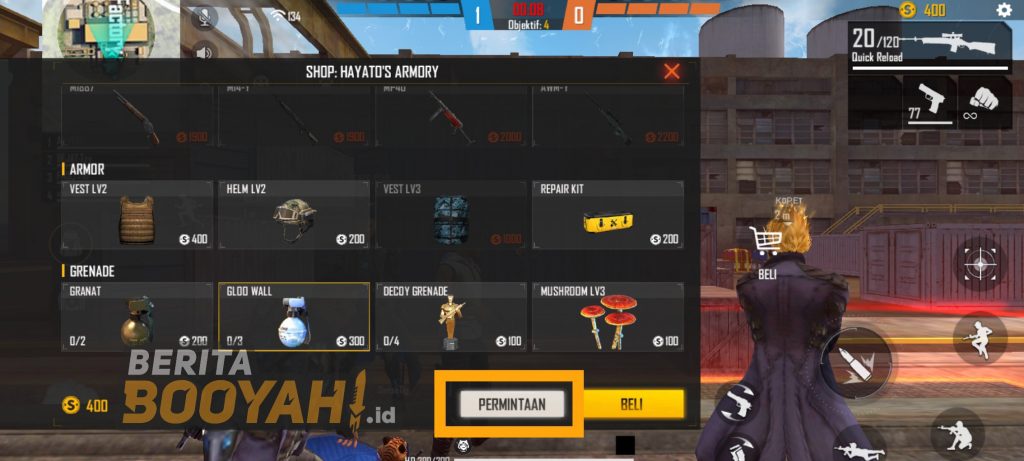 For Buddy Booyah who often plays Clash Squad and runs out of Gold to buy weapons, the new feature in Clash Squad in the August FF update which takes place on August 4, 2021 will answer this problem.
This is because, in the August FF update, there will be a feature where Buddy Booyah can request items needed to play with friends by making requests.
Meanwhile, players who have enough Gold can later buy items needed by teammates without having to drop items.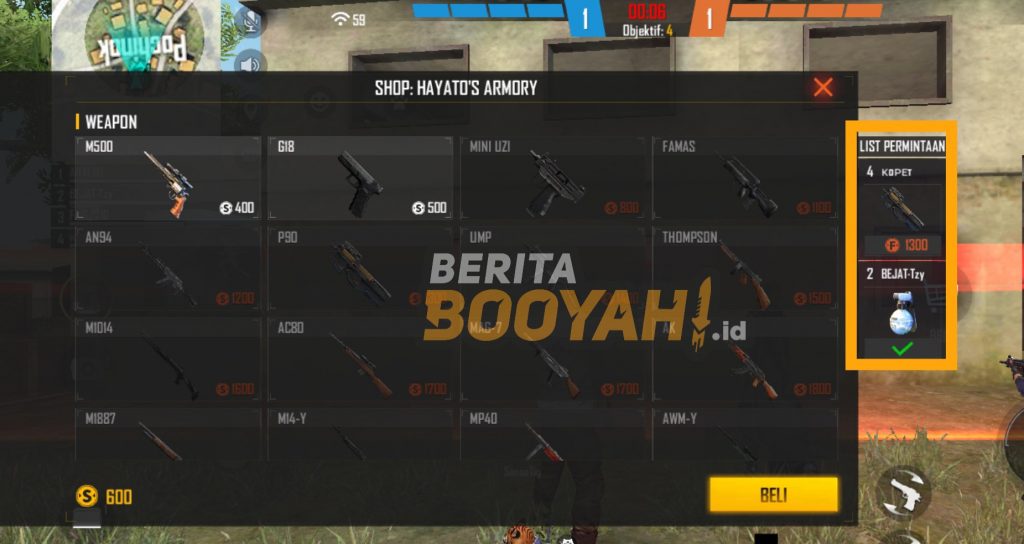 Bring a Backpack in Clash Squad FF Mode
When playing in Clash Squad mode, of course Buddy Booyah already knows that your character will not carry a backpack because indeed, Clash Squad has unlimited storage space.
However, for Buddy Booyah who wants to "show off" with their Backpack skin, later in the August FF update, Buddy Booyah can bring the Backpack into the Free Fire Clash Squad match!
How to do it is also quite easy. Buddy Booyah only needs to turn on the feature showing the Backpack in the Lobby and later the Backpack can also Buddy Booyah into the Clash Squad match.
What do you think about Buddy Booyah himself with the update that will be presented in this Clash Squad, can't you wait to update on August 4, 2021?
---
Don't want to miss a series of other interesting information about Free Fire? Don't forget to follow Tiktok, Instagram, Facebook, and YouTube from Booyah News!