Originally posted on March 9, 2021 @ 10:43 AM
It turns out that for now there is a Clash Squad Free Fire (FF) Self-Eliminated Bug which is quite disturbing. Because it's from the bug, you might immediately feel annoyed because there are no enemies, how come you can die right away.
Well, that's not all, if it's like a bug or a problem like this, we can't just leave it alone. Report and say if there is a bug like this, it doesn't have to be in the Free Fire game for a long time.
In the past, we had the presence of the Vector Free Fire Weapon Bug which was quite disturbing. With one of these harmful bugs appearing, we really shouldn't just let it go and ignore the bug later.
Moreover, for now we can know that there is a Clash Squad Free Fire (FF) Self-Eliminated Bug which is quite annoying. Maybe someone like this has experienced the same thing, so it makes you lazy to play.
Clash Squad Free Fire (FF) Self Eliminated Bugs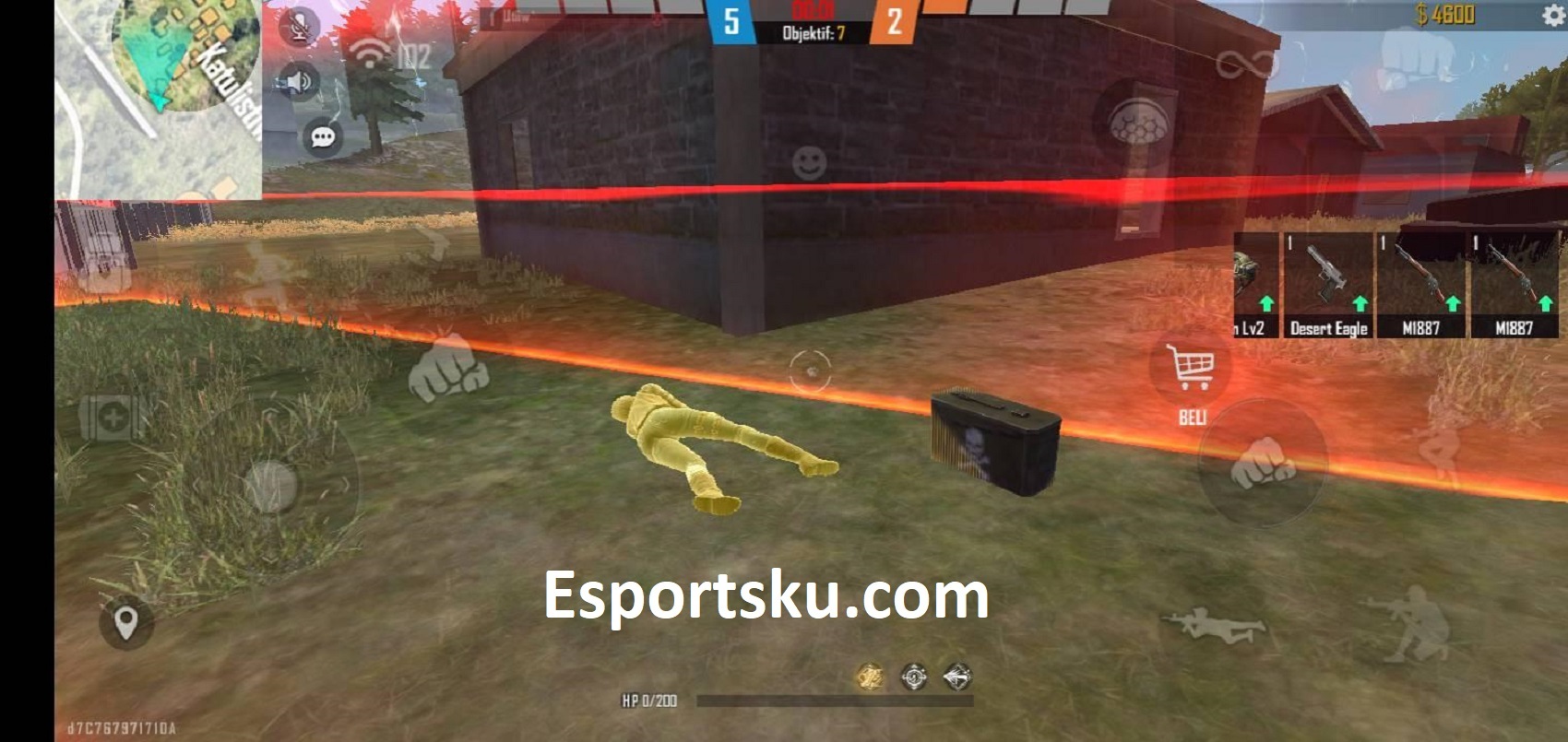 For now, playing in an exciting mode like Clash Squad, it's an option that players shouldn't miss. For this it can also be said that Bugs are indeed one of the things that all players hate the most.
Now you can say that the Self-Eliminated Bug is a pretty bad thing. Because you will die immediately, without having any cause at all. It can be said that if you later, you will die immediately without being damaged by the enemy.
Of course if you experience something like this, then it becomes part of Free Fire's Adverse Bug right now. By knowing that this bug is presented quite badly, then those of you who experience this, just report it.
You can contact Free Fire's Customer Service, so that the bug can be reported directly. Because those who have experienced this are not only a few players, but there have been many who have been hit by a detrimental bug like this.
Those who initially want to play casually in this Clash Squad Mode and Push Rank Season 5 Free Fire. It turns out that you have a bug problem that is quite detrimental, which will immediately make you die without any cause at all.
Even yes, those of you who are still spawning and buying weapons can die. Obviously, if you buy a weapon like this, you will automatically not be hit or attack the enemy because the position is in a safe place.
Maybe soon a bug like this will be fixed by Garena. Because what we know is that there are many bad reports, about the bug that is troubling the clash squad players.
So come on, those who haven't reported this bug, now is the time for us to report the bug and so that later the Free Fire game can be clean from the bugs that are in it too. That way, make sure you report that Buf, okay?
Knowing the Clash Squad Free Fire (FF) self-eliminated bug, maybe those who want to play in this mode should be able to avoid it some time in the future. Because if you get a bug like this, you might become Bete again when you play later.
Instead of that, let's just try the Push Season 20 Rank Battleroyale Free Fire Strategy Tips. Because it's true that battle royale is just as exciting as Clash Squad, only if you're going to face a lot of players here.
---
So that you don't get left behind with new information from this Free Fire game, follow Instagram now. Because with some of that information too, it will be easier for you to know what will be coming next.