Hi Buddy Booyah!
Is Buddy Booyah one of the Free Fire players waiting for a free event? If so, then there's some good news you shouldn't miss this month!
One of the Free Fire discount events, namely Change Your Fate will be back at Free Fire after the last time it came in October 2021. Just like the previous edition, Buddy Booyah can get a new bundle at a discounted price!
Also Read: FF Callback Event Present at Moco Rebirth, Can Get 9,999 Diamonds!
Also Read: This is the Advantage of Mastering the Ability to Predict Zones in Free Fire (FF)!
Curious about what gifts Buddy Booyah can buy and have at a discount at this latest Change Your Fate Free Fire event? Here's Booyah News has a leak!
Bundle The Baghatur and The Batyr at the Change Your Fate FF Event Event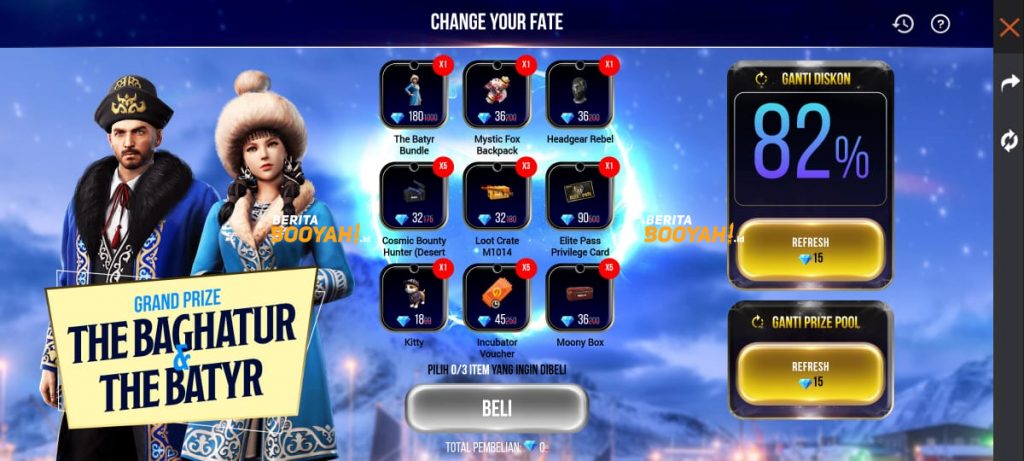 Like other discount events at Free Fire, the Change Your Fate event also presents big discounts that you can get Booyah friends. What is slightly different is that Buddy Booyah can replace the discount you get.
The Change Your Fate FF event will be present from September 16 to 22, 2021. For Buddy Booyah who is curious about the Change Your Fate event system, here are the details:
The event period starts from 16 – 22 September 2021
You can buy maximum 3 of 9 items displayed per purchase.
The price of the item in the pool has a discounted price listed.
You can use 15 Diamonds for change your discount or item poolyour.
The discount you receive will be listed on the left side of the item pool.
Every time you make a purchase, then pool gifts and discounts will change.
The total number of Diamonds required to make a purchase is on the right hand side of item pool.
The item will go straight into the vault/collection in a few moments.
In this event, Buddy Booyah can get 2 new Free Fire Bundles, namely Bundle The Baghatur and The Batyr. Not only that, for Buddy Booyah who doesn't have an Elite Pass this month, there is also an Elite Pass Previlage Card that can be obtained at a lower price!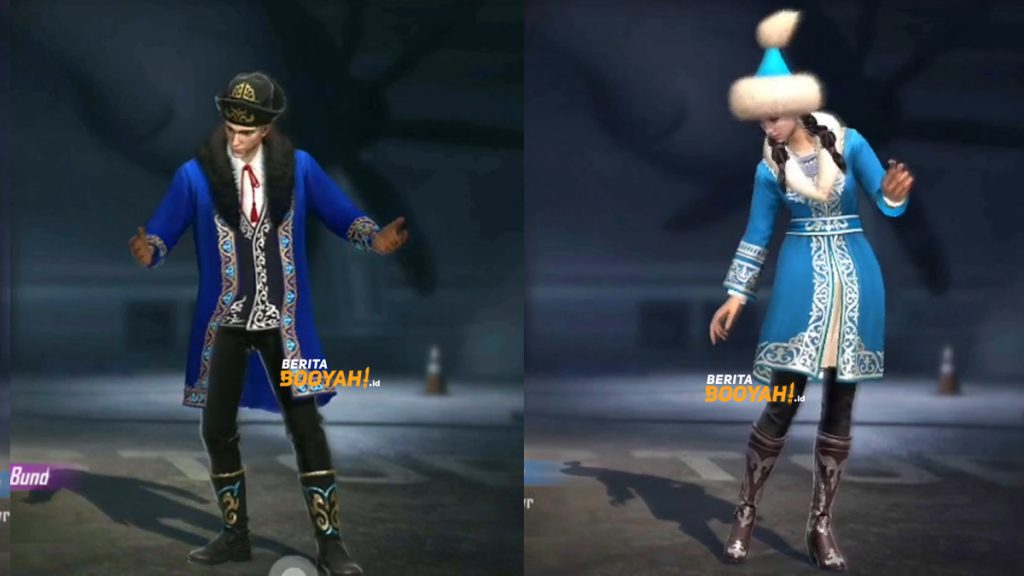 In addition, if you feel that the discount you get is not large, Buddy Booyah if you can test your luck by refreshing the discount or item pool if you haven't gotten the desired prize.
How, Buddy Booyah can't wait to have The Baghatur and The Batyr Bundles and of course the Elite Pass FF discount in the Change Your Fate Free Fire event which will be here starting tomorrow?
---
Don't want to miss a series of other interesting information about Free Fire? Don't forget to follow TikTok, Instagram, Facebook, and YouTube from Booyah News!