Hi Buddy Booyah!
Who doesn't know Dranix Esports, after his name skyrocketed thanks to his success in representing Indonesia in the 2021 Free Fire World Series international tournament which took place in Rio de Janeiro, Brazil on November 16, 2021.
With a series of achievements that have been made, Dranix Esports is again competing with eighteen other teams in the upcoming FFML Season IV Division 1 event. Berita Booyah had the opportunity to talk with Drnx.Gardu to see the team's progress in preparing for the battle in FFML Season IV Division 1.
Also Read:
Also Read: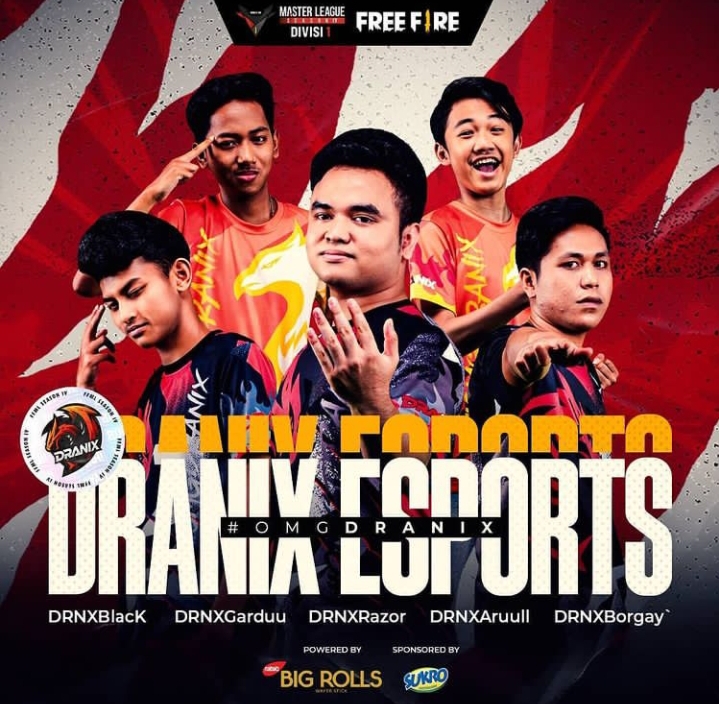 DRNX.Gardu Gives Target To Win The Champion
Clarity of purpose will strengthen the team in taking steps forward. DRNX.Gardu said that his personal target at this time is to bring the team to win the FFML, FFIM and as representatives of Indonesia in FFWS later.
"The target for Dranix, which he really wants to realize, is to be able to bring this team as the champion of FFML and FFIM and represent Indonesia in FFWS," said DRNX.Gardu.
With more skills and experience, lead DRNX.Gardu to join the Dranix Esports team. Drnx.Gardu conveyed feelings of pleasure and disbelief because they had been given the opportunity to be part of Dranix Esports.
"I felt very happy, at first I didn't expect to be included in the Dranix team, which is arguably one of the strongest teams in Division 1," he explained.
Increase Alertness to POT C
Being in the same pot with a strong competitor team, DRNX.Gardu said that they had prepared a special strategy. In addition, they will also be more aware of all the teams to win the championship.
"There must be a strategy, wait from us because all the teams in POT C are very strong. That's what made us raise our awareness."
Finally, DRNX.Gardu confirmed that Dranix Esports will win. For the Survivors, to always support and give the best prayers for the victory of Dranix Esports.
---
Don't want to miss a series of other interesting information about Free Fire? Don't forget to follow Tiktok, Instagram, Facebook, and YouTube from Booyah News!