This is the Celebrate Victory Loot Crate Free Fire (FF), where you will have the opportunity to get cool skins.
There are also many interesting things that of course you can take advantage of, to use when you are competing against a large number of enemies.
Especially with the presence of new events now, surely the new prizes can be obtained in very large amounts.
It's not like that, because there are indeed more cool events that will be in the Free Fire game for now.
Not only that, you can also find Princess Free Fire's Loot Crate, which for now has indeed been presented to the Shop.
All updates and new events released in this game are indeed very interesting and very cool.
So, let's find out the current Celebrate Victory Loot Crate Free Fire (FF), maybe it's a pretty profitable item.
Check out the article below.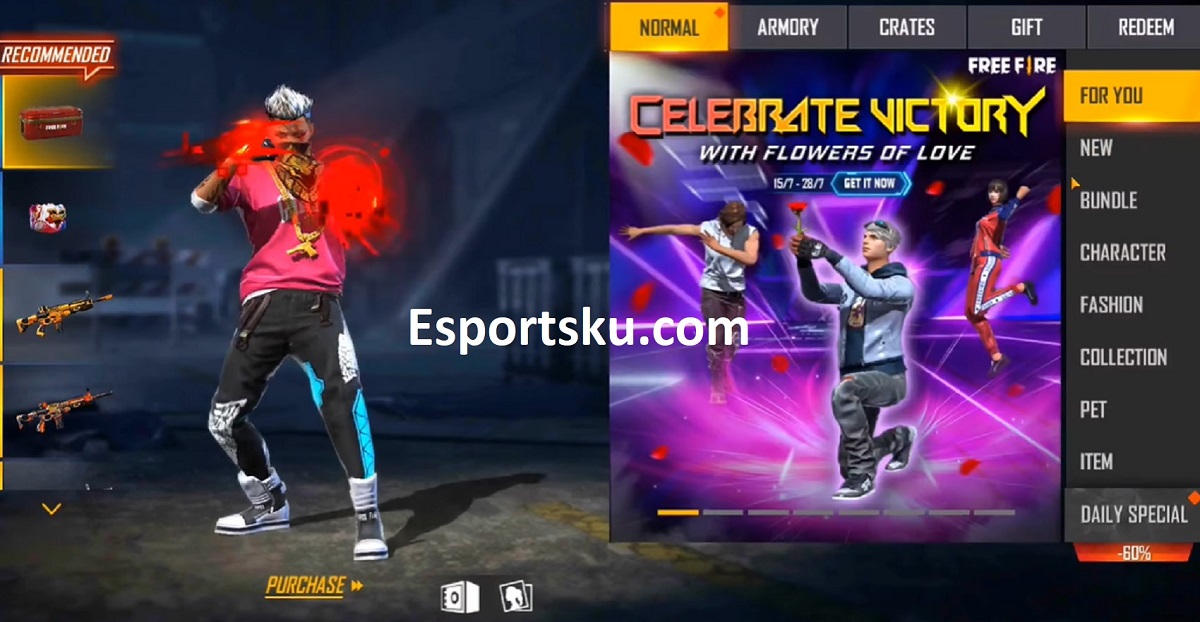 So to update the items that are present in the Shop now, there are indeed many and of course different for each server as well.
Moreover, this Celebrate Victory, where it is a new Loot Crate and will be sold on all servers later.
Of course that way you might get a lot of prizes, when you buy the Loot Crate and have all the collections that are given.
From here we will also have several opportunities, to know the 3 Gifts when opening the item and right now.
It can be said that those of you who open the Celebrate Loot Crate will get the main prize called Emote Flowers, Dance and there are several other things.
Of course, by using this Loot Crate, the prizes you will get are quite a lot.
Of course, one of them is from the 20 Rarer Emotes on Free Fire, so you can get them through the sale of the Loot Crate.
Then there are also several Booyah Celebration Emotes for the Free Fire Team, to be shown when you get a win.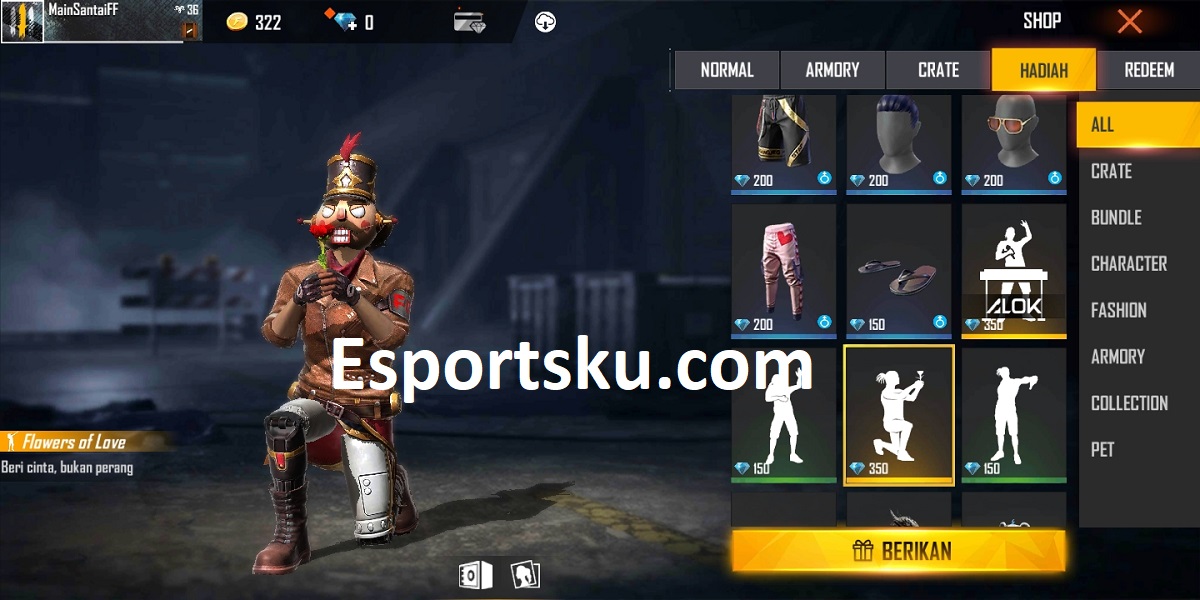 Just the name Loot Crate, it means how to get this can indeed be said to be very easy for you to do.
Celebrate Victory Loot Crate Free Fire (FF)
Enter the Free Fire game Shop first, then you will be given a large selection of new items here.
Then select the Crate section that is in the top category, so it can be easier to get the item.
Then you can look for what is called Celebrate Victory Free Fire, so you can get the item and buy it using Diamond.
If on an outside server, the price is only 20 Diamonds and of course something like this is indeed cheap, but I don't know if it will be in Indonesia later.
After that you can immediately buy 10 Fruits, to increase one chance to get this main prize to be bigger.
The Emote gift that you have managed to get will be directly in the Collection in the section called Emote.
Then after you have got this part, you can directly use it and show it to other players.
Events and sales like this are indeed quite interesting and of course they can be used quite well by the players.
Where things like this too, will allow players to add to their collection of Emotes in the Free Fire game.
How? Interested to have it?
After knowing the Celebrate Victory Loot Crate Free Fire (FF), then those of us who really want to have it must be patient.
Because the Loot Crate is like that, it can't be determined to be present on the Indonesian Server but when it's released, it will definitely be there.
Also use Hockey Tips for Opening Crate Free Fire, so you can get these prizes easily and quickly.