Hi Buddy Booyah!
Enthusiasm and enthusiasm player Of course, it will increase with the presence of interesting events ahead of Independence Day. In addition, the feel of the struggle will feel thick if Buddy Booyah replaces the bundle with a combination of red and white.
For Buddy Booyah who prefers to use male characters, this time Berita Booyah will share a bundle that is suitable for Buddy Booyah to wear on independence day.
Also Read: This is the Pet of Choice to Accompany You to Play in Lone Wolf Free Fire (FF) Mode!
Also Read: Don't Do This If You Want to Rank Grandmaster in FF!
What are the bundles, let's just take a look at the list in the summary that Buddy Booyah has prepared below!
Cobra Rage Bundle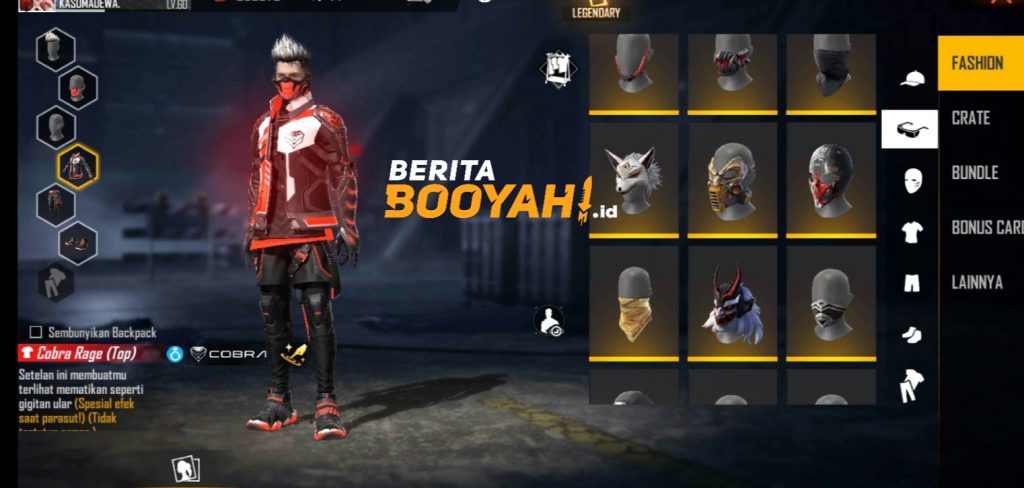 Being one of the legendary bundles, the presence of Cobra Rage adds to its uniqueness games Free Fire. Besides being able to look cool, using the Cobra Rage Bundle which has red, white and black colors will be very suitable if Buddy Booyah wears it to knock down opponents on Indonesia's historic day.
Crimson Parkour Bundle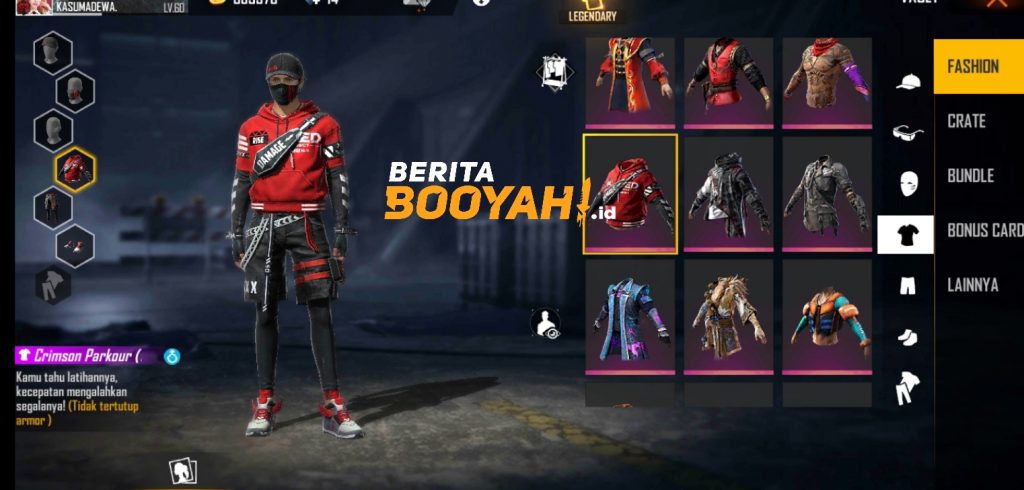 Even though it is a free gift at the Eid event in May 2021, this bundle is still cool and up to date games Free Fire. Besides being free, this bundle is also suitable for Buddy Booyah to use to increase the fighting spirit to make it even more burning.
Ball Bundle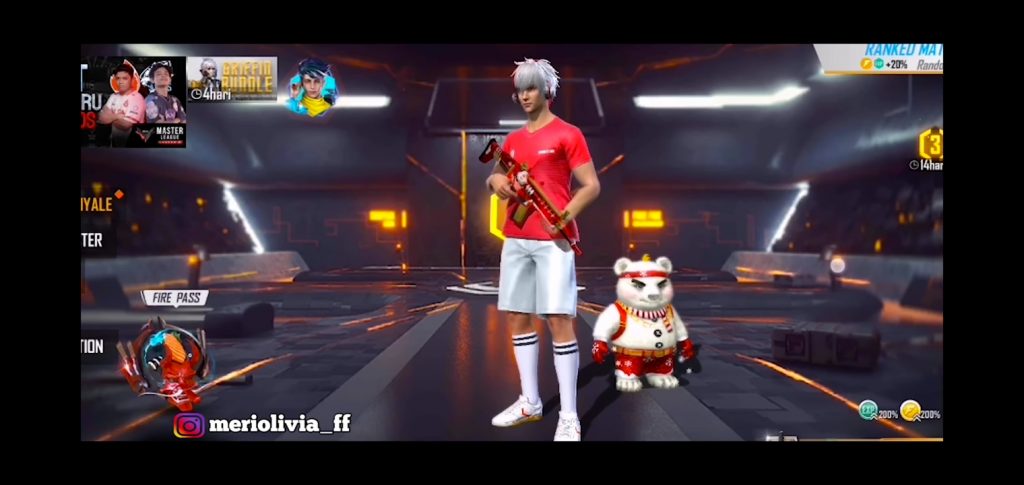 Some time ago, Garena re-released a row of ball bundles that were being hunted by many fans player. In addition to the famous legend, this bundle has colors based on certain types of countries. One of them is the red and white bundle which is certainly very suitable for Buddy Booyah to wear before the seconds of Indonesia's independence day.
Special Options Bundle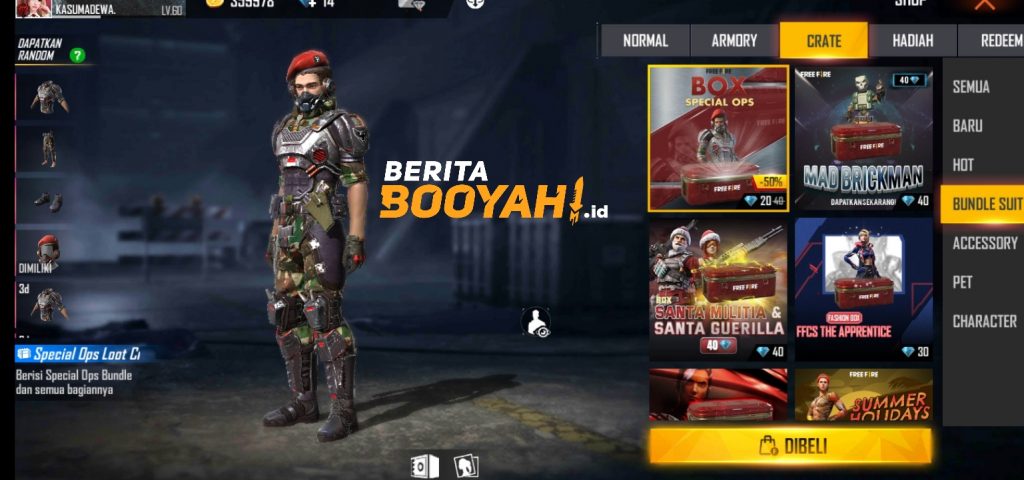 For Buddy Booyah who wants to be different, you can use this Special Ops Bundle. With the appearance of a soldier, it is sure to make you more enthusiastic in destroying the enemy and becoming a winner.
Cobra Sprinter Bundle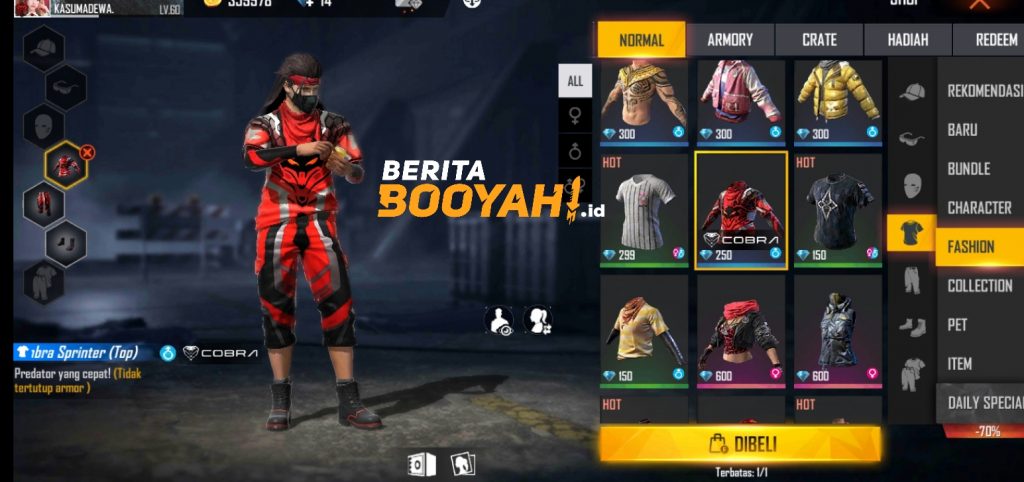 After successfully releasing the Cobra Rage Bundle, Garena has released the Cobra Sprinter Bundle again, which you can buy at the Shop. The combination of red with white shading will make you look simple and of course cool.
That's a row of male character bundles that can be a recommendation for Buddy Booyah. Of the several bundles above, which bundle will Buddy Booyah use?
---
Don't want to miss a series of other interesting information about Free Fire? Don't forget to follow Tiktok, Instagram, Facebook, and YouTube from Booyah News!